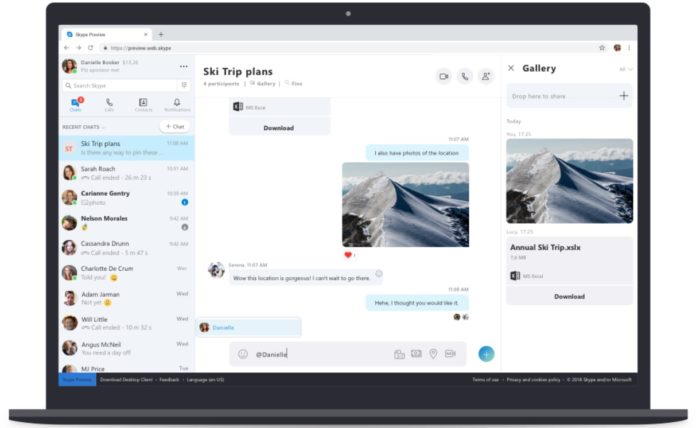 Last year Microsoft announced a new experience for Skype on the web with several new features and a revamped interface. Microsoft also launched a preview of Skype for web that has almost all the latest features from the desktop and mobile versions. It comes with new features such as HD video calling, call recording and more.
Microsoft recently started showing a banner in Skype for web that recommends users to switch to the Skype for web (preview), but it only works in Microsoft Edge and Google Chrome.
The banner suggests that support for current Skype web version is coming to an end and it will be replaced by new version soon.
"Support for this version of Skype for Web is coming to an end. A new preview version is available now for Microsoft Edge and Google Chrome with HD video calling, call recording and much more," the banner placed at the top of the webpage reads.

It appears that the new Skype experience works only in Microsoft Edge and Google Chrome. At the time of writing this story, Skype for Web Preview is not working in Mozilla Firefox.
For some reasons, you cannot access Skype web preview in Mozilla Firefox and it is problematic as this new Skype experience is supposed to replace the current look at some point.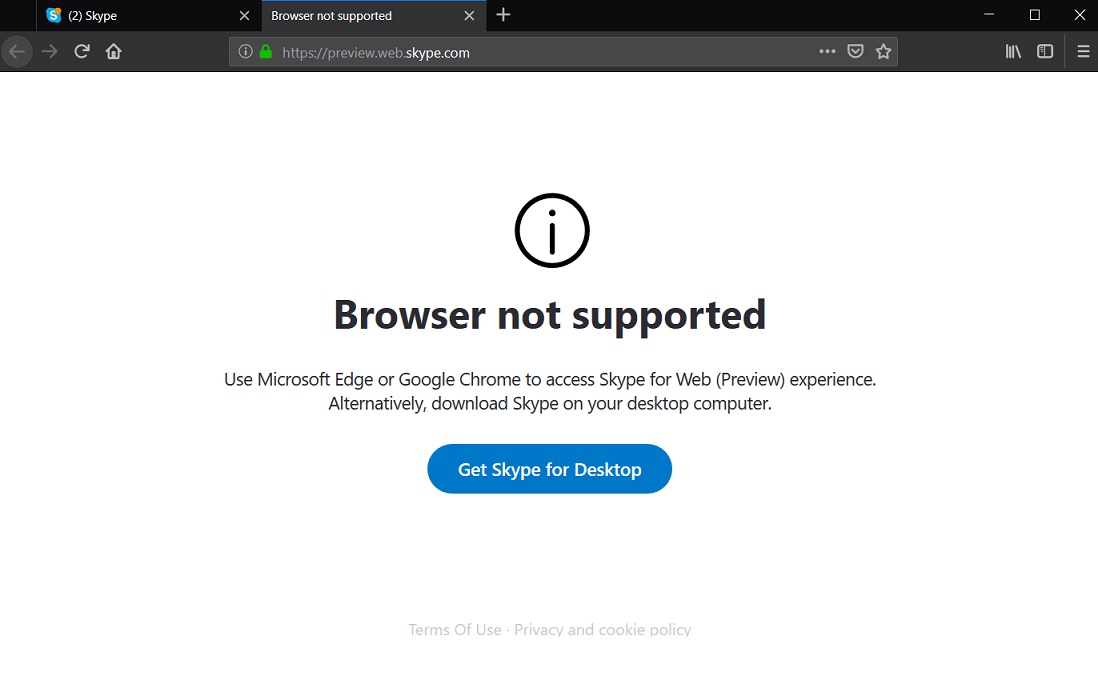 If you open Skype web preview in Firefox, it throws an error 'Browser not supported' and recommends customers to use Microsoft Edge, Google Chrome to access Skype for Web (Preview) experience or download Skype on the desktop computer.
Multiple users complained on Twitter that Skype web preview is not supported by Firefox and it looks like Microsoft's Skype team is aware of this problem.
Thanks for bringing this to our attention, Rob! We're making a note of this to be forwarded to our developers. We appreciate your patience.

— Skype (@Skype) January 22, 2019
Microsoft hasn't publicly said whether the new Skype for web will eventually support more web browsers or not.