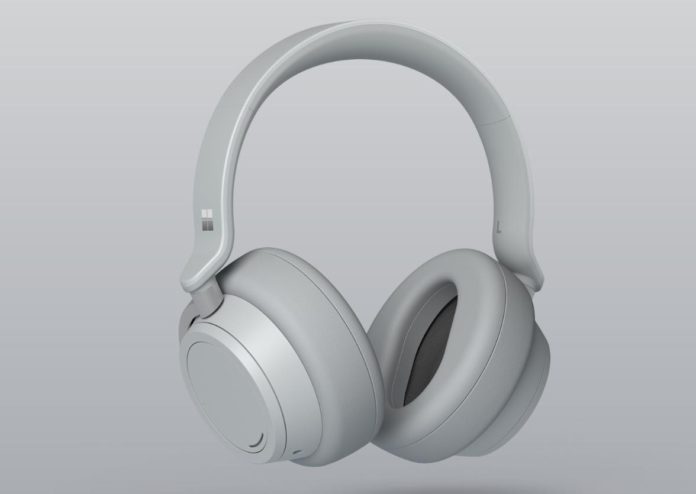 The most surprising moment of Microsoft's Surface Event held on October 2nd was the announcement of the company's first Surface Headphones. Surface Headphones is a new device introduced by Microsoft to expand its hardware lineup.
Microsoft introduced the Surface Headphones with Cortana integration and the digital assistant can perform a variety of features, for example, the headphone should be able to provide information on your calendar events.
You can also control Cortana with voice commands while using the headphones. The Surface headphone has been introduced in grey light color and it would weigh only 290 grams.
Surface Headphones release date and price
The company had revealed that the Surface Headphones will be available at the end of this year with no exact date announced. However, today the company has updated its official page of the Surface Headphones which reveals the date of the availability of the device.
The Surface Headphones will be available for pre-order on November 15, and the company expects to start shipments of the device on November 19. The device has been currently priced at $349 in the United States, with the company expected to release more info of the availability of the device in other markets closer to its release.
Features
The Surface Headphones comes with Bluetooth connectivity and can be connected to any Bluetooth capable phone or computer. This would mean that people with iPhone and Android smartphone will also be able to use the new Surface Headphones via Bluetooth connectivity.
Microsoft expects the Surface Headphones to provide up to 15 hours of battery life and you can use the device for an hour with just 5 minutes of fast charging. You can learn more about the Surface headphones here.
We are currently not sure of the availability of the Surface Headphones in other markets. But we expect Microsoft to reveal more details about the pricing and availability of the device in other markets in the coming weeks.
At the same event, Microsoft unveiled the Surface Pro 6 and Surface Laptop 2. The company also revealed the Surface Studio 2 and Microsoft's Panos Panay suggested that the company is still working on a pocketable device.