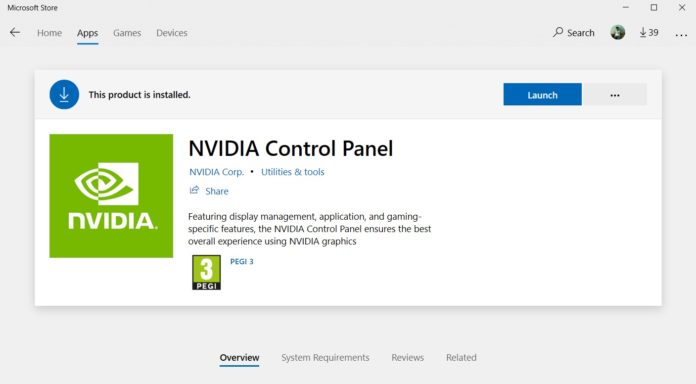 Microsoft's Windows Store is slowly growing and the relevant Windows apps are finally showing up in the Store. Back in 2016, Microsoft allowed developers to distribute their Windows desktop apps to people through Windows Store.
Microsoft announced Project Centennial to help developers easily port their old legacy Windows apps to the Microsoft Store. Popular apps like Paint.NET and WPS Office are already available in the Windows 10's app store.
NVIDIA recently published NVIDIA Control Panel app in the Microsoft Store (Windows Store). NVIDIA Control Panel Microsoft Store edition crashes on launch but it appears to be working on some system.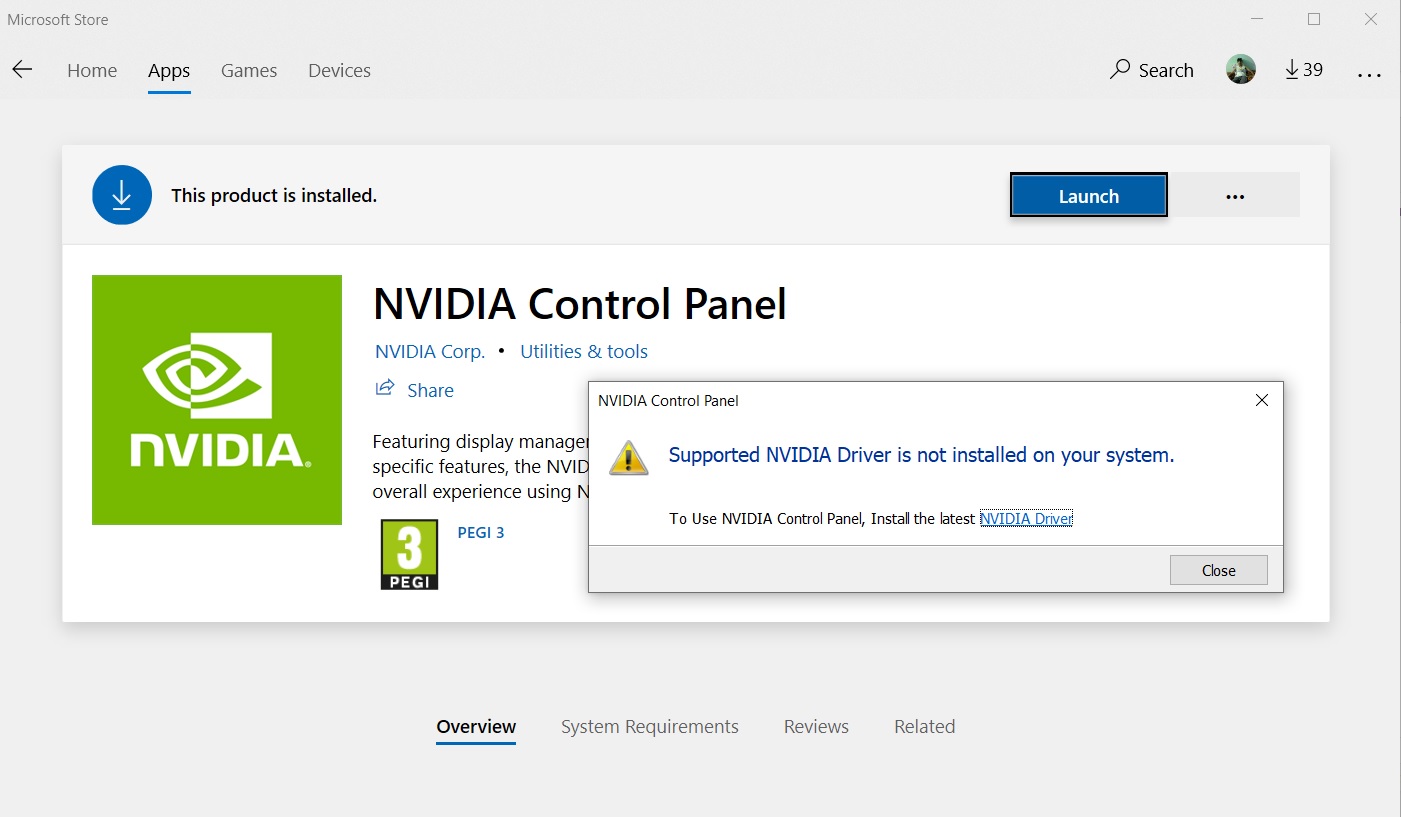 "Featuring display management, application, and gaming-specific features, the NVIDIA Control Panel ensures the best overall experience using NVIDIA graphics," the store description reads.
The users on Twitter said the apps showed a message saying "supported NVIDIA Driver is not installed on your system".
Never thought I'd see the day. So much of this stuff is now appearing in the Store. Such a better, more streamlined approach to PC software even for "classic" helper apps. pic.twitter.com/5TBCu9O05Q

— Daniel Rubino (@Daniel_Rubino) October 5, 2018
As per the screenshots posted in the Microsoft Store, NVIDIA Control Panel doesn't appear to be a native UWP app. The company has used Microsoft's Desktop Bridge solution to bring their Win32 app to Microsoft Store.
You will need a supported system to use this application as it doesn't work on all devices. You can download the app from here.