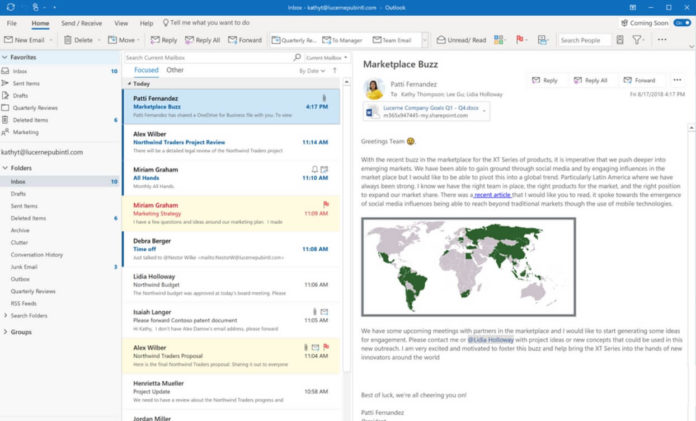 Today, Microsoft is pushing out a major update for Outlook on both Windows and Web. The company had earlier announced a major UI overhaul for its Outlook app and today it's rolling out to the public.
As part of this update, Microsoft is adding a simplified ribbon across several Office apps. The new update introduces Bill payments reminder feature for Outlook users which helps them to easily track bill payments.
The company is also introducing another new feature which provides suggestions with the help of search engine Bing for the meeting location and details of used conference rooms.
"The single row of commands can be quickly personalized to suit your work style and preferences—simply pin or remove commands from the ribbon that are important to you. You can always click back into the classic, full ribbon to access the complete set of commands anytime," Microsoft explains.
The new changes also include some minor tweaks like flagged messages which will now be displayed with a yellow background. The company is simplifying the Outlook for Windows experience and you can now easily customize it.
Outlook users will also be able to see the tracked responses of the events they are supposed to attend or which have already been planned.
"The updated Outlook for Windows experience is simpler and more customizable so you can work faster and get back to the things that matter most. Outlook helps you connect, organize and get things done," Microsoft explains.
However, the Redmond Giant has also confirmed that Outlook in Office 2019 for Windows will not be seeing these changes and the users can go back to the classic experience during the "Coming Soon" program.
The new update is currently rolling out to all Outlook users on Windows and Web. You should be seeing the update in the coming weeks if you haven't yet got it.