Microsoft recently announced next big update for Windows 10 and a report last week revealed that Windows 10 October 2018 Update will arrive in the first half of October. Windows 10 October 2018 Update comes with its own set of new features and in this article, we'll take a closer look at those changes.
Windows 10 October 2018 Update: The best new features
Codenamed, Windows 10 Redstone 5, the next update comes with a significant number of goodies, alongside with several UI and animation improvements.
New File Explorer with Dark Theme
Windows 10 comes with a new and improved File Explorer that features the highly-anticipated dark theme makeover. The software giant recently explained how feedback from Insiders helped Windows engineers improve File Explorer with the dark mode.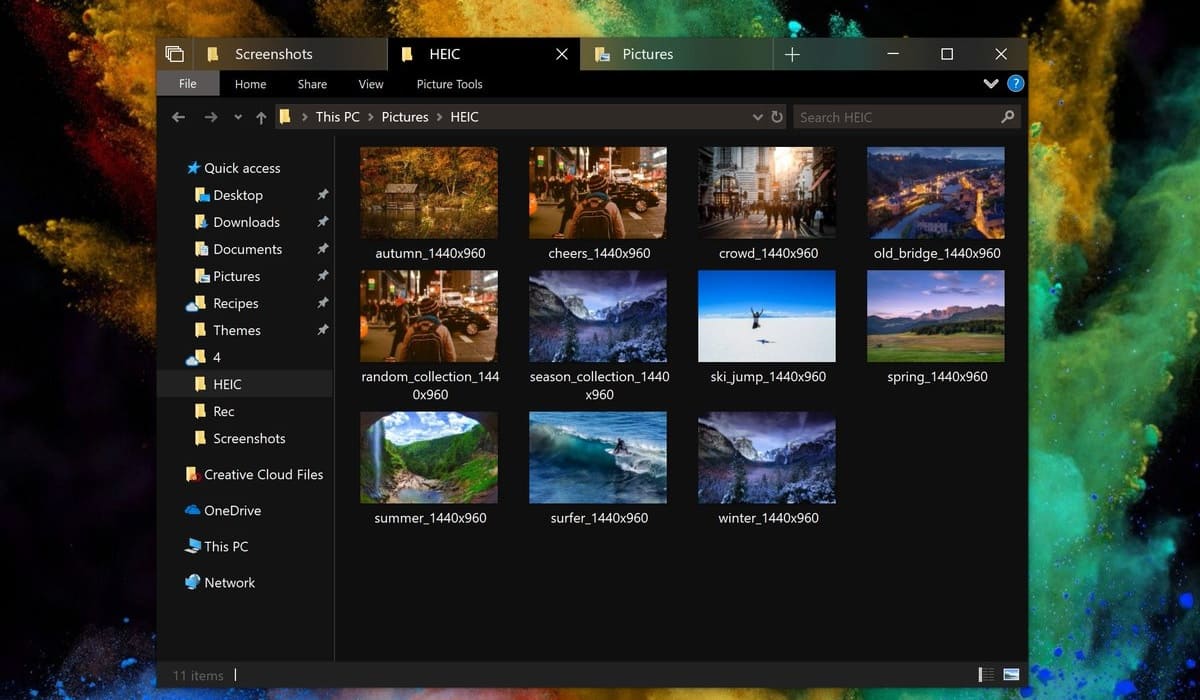 Although there are various inconsistencies in this new Dark Mode, the file manager still looks decent after the makeover.
Cloud Clipboard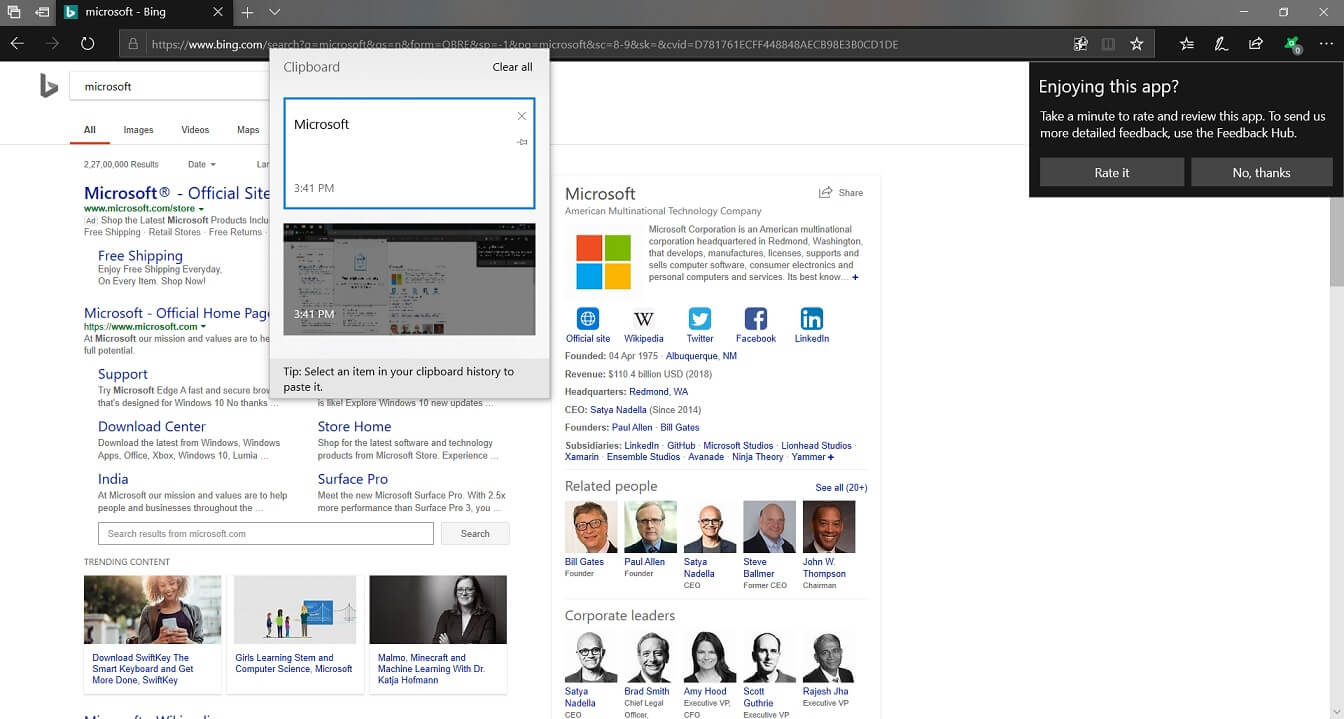 People have literally been asking for a clipboard that has history feature and it's finally coming to Windows 10 with the next update. The Cloud Clipboard could be accessed with the keyboard shortcut WIN + V.
The brand new clipboard panel looks simple and elegant. It has a screen where you can find all of the things you've copied while using your PC.
You can remove any specific item, clear all items and even pin them for a quicker access. It can also store the photos and screenshots that you copied to your clipboard. This new clipboard goes beyond your PC as Microsoft's graph technology will sync the clipboard across your Windows 10 devices.
The same technology Microsoft Graph powers Timeline and Sets. If you're unfamiliar with Graph, it's a cloud technology which enables a quick and secure exchange of information across devices.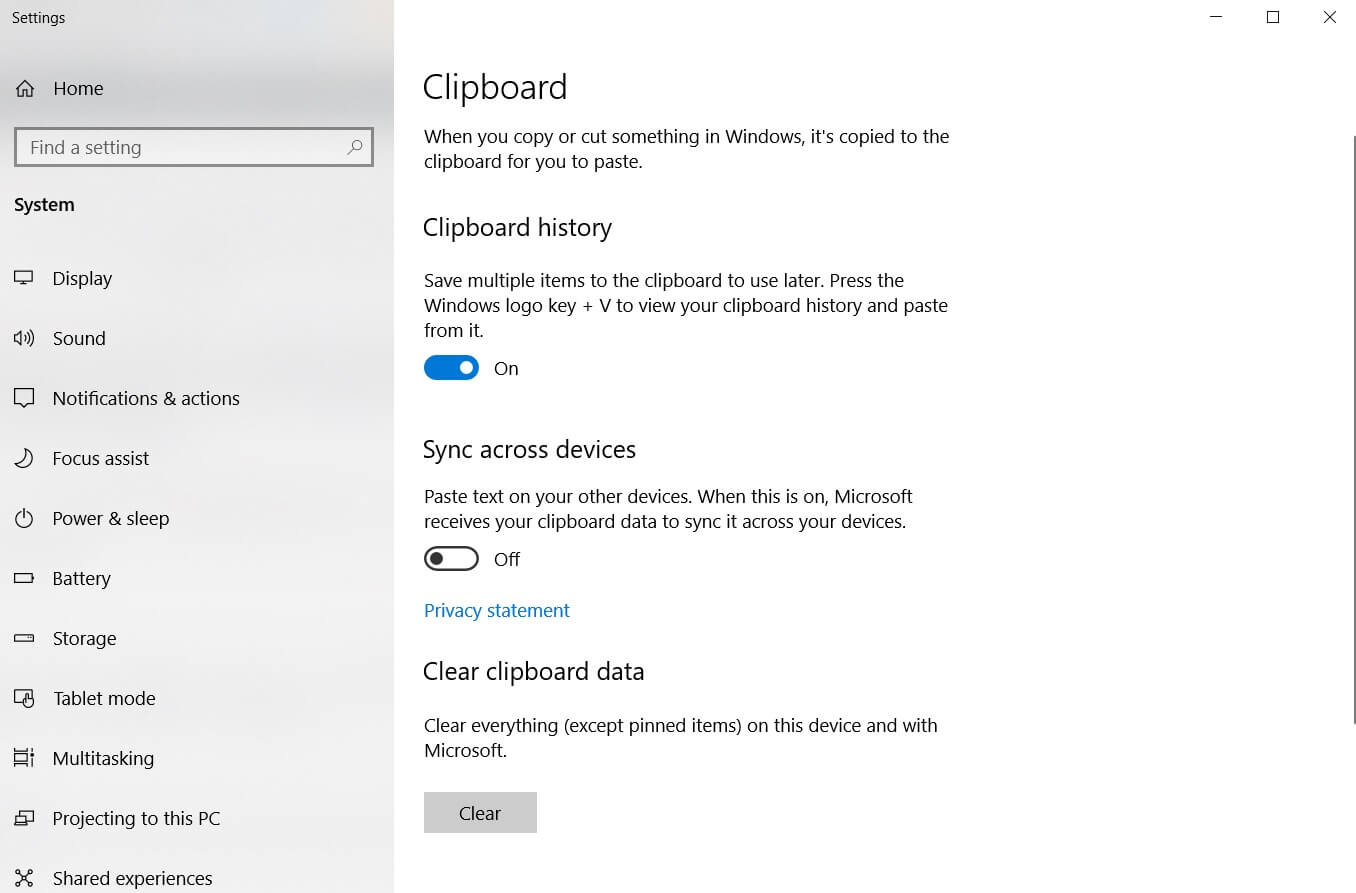 You can find a new clipboard section in the Settings app and from there you can customize the clipboard experience. The clipboard settings page allows you to turn on clipboard history, sync across devices feature and you can also clear clipboard data. To respect users privacy, the clipboard history and sync features are disabled by default.
Microsoft Edge
Windows 10 October 2018 Update will include several new features and improvements for Edge browser. There are not too many major changes but the browser is getting some much-needed improvements in this release.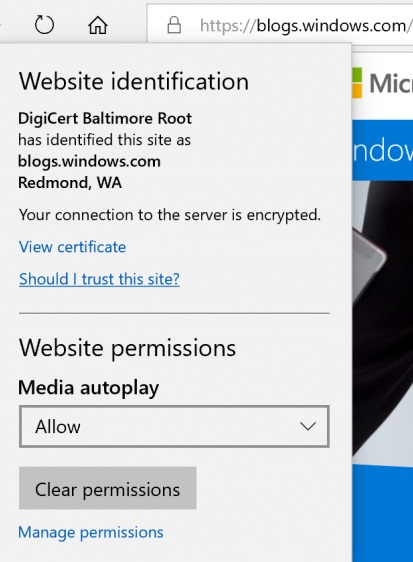 Per-site media autoplay controls: You can now control autoplay permissions on a per-site basis. For those unfamiliar, this feature basically turns off the auto-playing of videos on the website.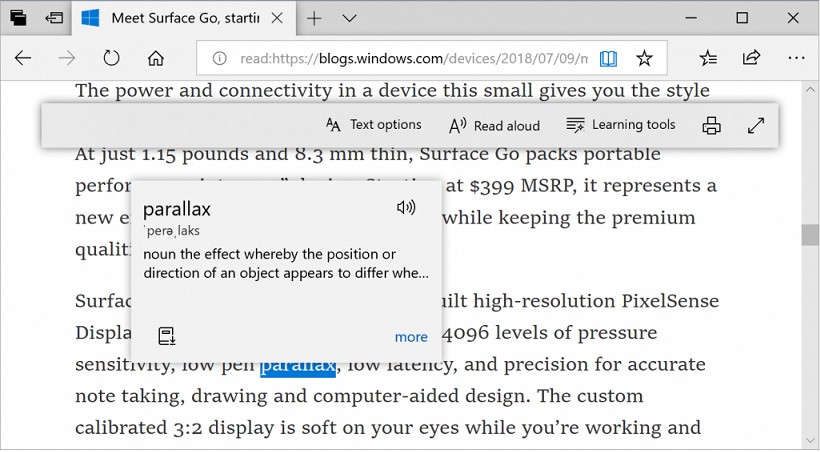 Lookup definitions for words: There's a new feature that basically lets you look up definitions for keywords when reading a page, PDF, or document.

PDF improvements in Edge browser: Microsoft Edge is getting PDF reader improvements. Edge will now show text descriptions for the icons so that it looks easily understandable.
Microsoft has also added "Add notes" option to the toolbar. Speaking of the toolbar, you can now pin it to the top of the document.
You can also unpin the toolbar.
There are several other improvements. For example, Microsoft Edge has been updated with rendering improvements. You will notice a bunch of rendering performance fixes with this build.
Your Phone app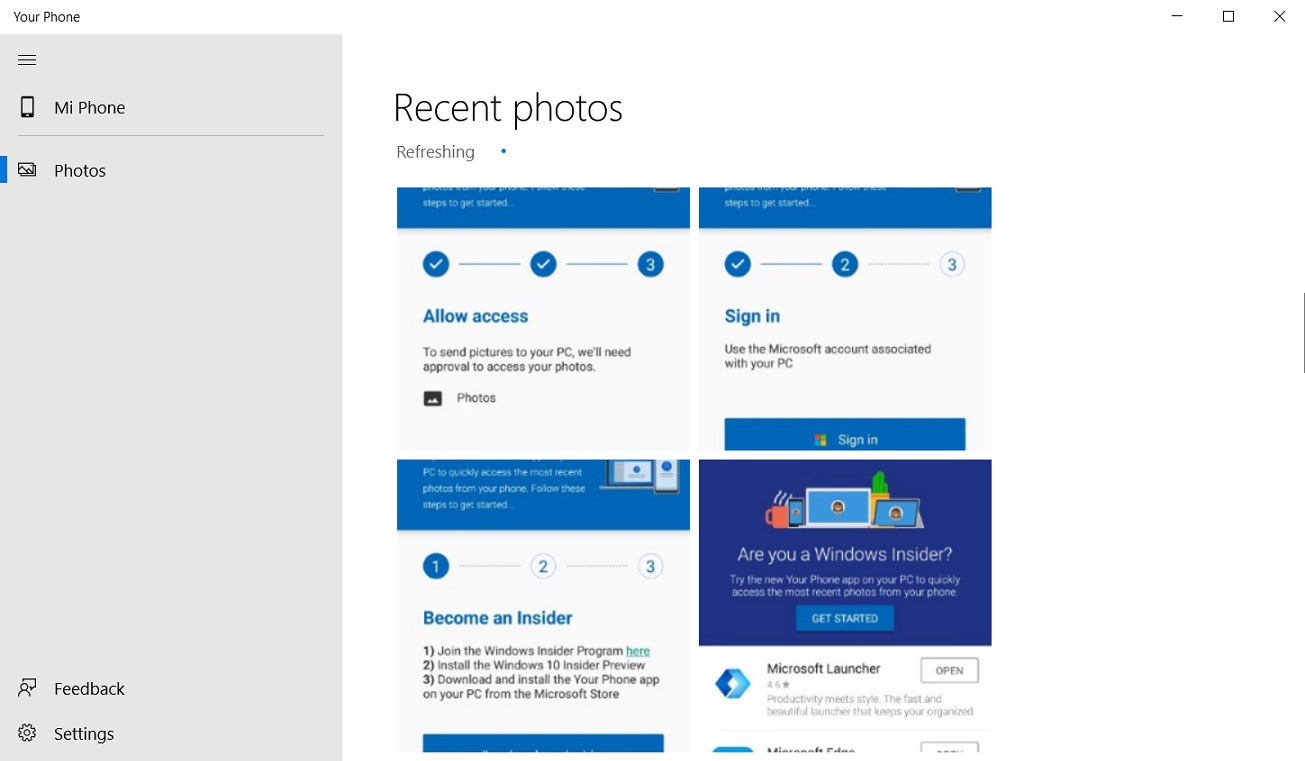 The next version of Windows 10 comes with the Your Phone app. For those unfamiliar, the Your Phone app can sync the most recent pictures taken on Android phones and the much-anticipated SMS syncing feature is expected to arrive later this year.
Notepad Improvements
Microsoft is making some significant improvements to the find/replace experience in Notepad. The app will also remember the values and even checkboxes state that you entered last time.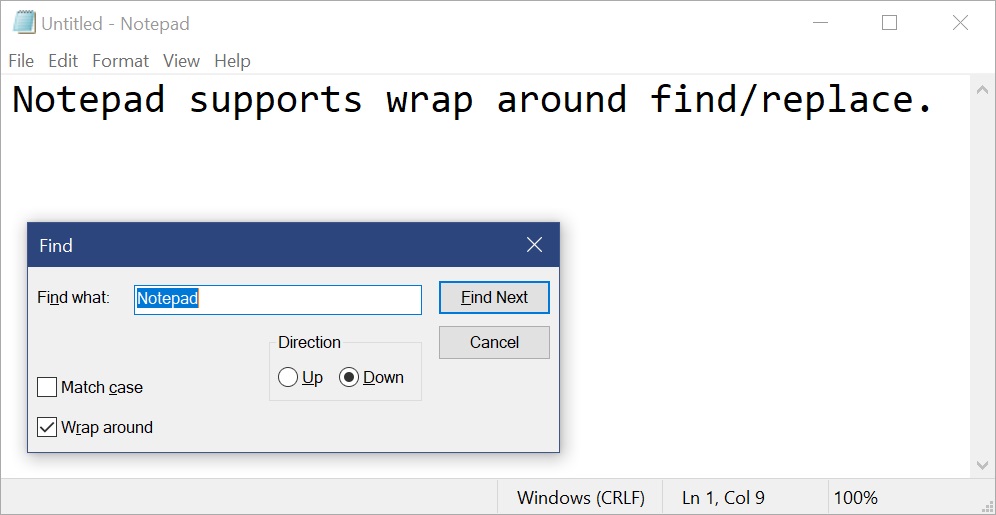 The text zooming experience in Notepad is getting better in this release. For example, the software giant has added options that lets you easily zoom text in Notepad.
You can find the list of other changes below:
Microsoft is finally making some improvements to Notepad experience. For example, Notepad can now open large files in Notepad quickly.
You can now use Ctrl + Backspace to delete the previous word.
The Arrow keys now correctly unselect text first and then move the cursor.
The line and column number no longer reset to 1 when saving a file in Notepad.
The expected release date
Windows 10 October 2018 Update is expected to arrive by the second of half of October and the Insiders should get the final build by end of September.