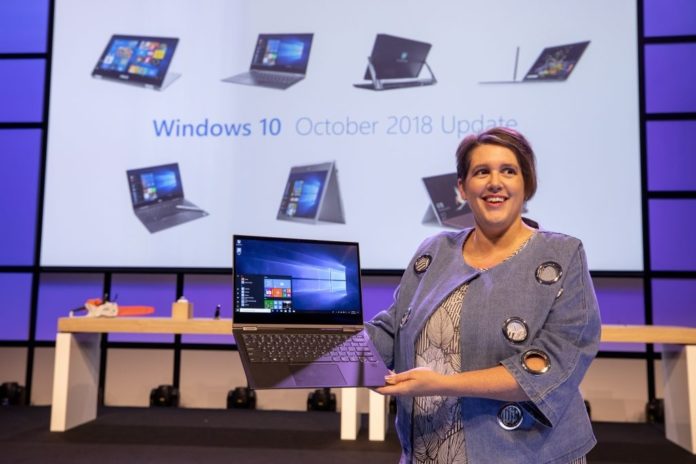 Microsoft is expected to finalize the next major Windows 10 release codenamed Redstone 5 in September and the public release is due this October. It appears that the software giant has finally finalized a name for next Windows 10 update.
Today at IFA 2018 conference, Microsoft announced the latest major update to Windows 10 and the company is calling it the Windows 10 October 2018 Update.
"As part of that commitment, Microsoft announces that the next big update for Windows will be called Windows 10 October 20180 Update. With this update, new features and improvements will arrive to nearly 700 million devices that are currently running Windows 10".
"More details about this update will be offered in the coming weeks," said Nick Parker, CVP, Consumer and Device Sales and Erin Chapple, CVP at Microsoft.
For those unfamiliar, Windows 10 October 2018 Update is internally codenamed as Redstone 5 and the software maker is expected to release the final build in September. According to Microsoft's typical schedule, Windows 10 October 2018 Update will be out by mid-October.to see added to Windows 10 over the next year or so? Let us know in the comments.