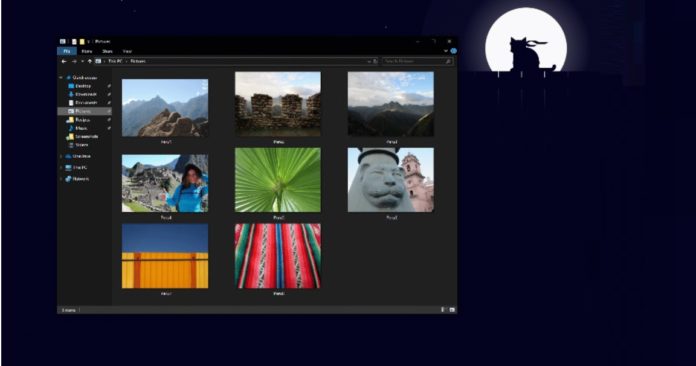 Microsoft today announced a new preview build for the Windows Insiders and it comes with a revamped File Explorer that features the highly anticipated dark theme. Microsoft says that Dark Theme support for File Explorer is ready for the next major release of Windows, codenamed Redstone 5.
In the latest Windows 10 Build 17733, the dark UI for File Explorer is now live and it has been finalized for the general public release. You would need to open Settings and navigate to Personalization > Colors -> select the Dark option under the "Choose your app mode" section to apply dark theme in File Explorer.
Microsoft says that the dark theme in File Explorer was a highly requested feature but Microsoft delayed it due to technical issues.
"Here's why: compared to modern parts of Windows, File Explorer was a whole different beast. While dark mode can be applied to modern XAML components in Windows quite easily, File Explorer contains legacy UI frameworks which don't plug into that infrastructure automatically. With File Explorer, we were literally breaking new ground to provide a dark theme to legacy parts of the shell. We also needed to be careful to only change File Explorer (and the Common File Dialog) and not change common controls generally, which could break a lot of app experiences (such as making dark text in an app unreadable)," Microsoft explains.
The dark theme in File Explorer was initially ugly but it has evolved before the public. For example, Microsoft added grey colour to areas like the view pane, adjusted the address bar and ribbon colors.
For those unfamiliar, Windows 10 Redstone 5 is expected to arrive in the month of October later this year.