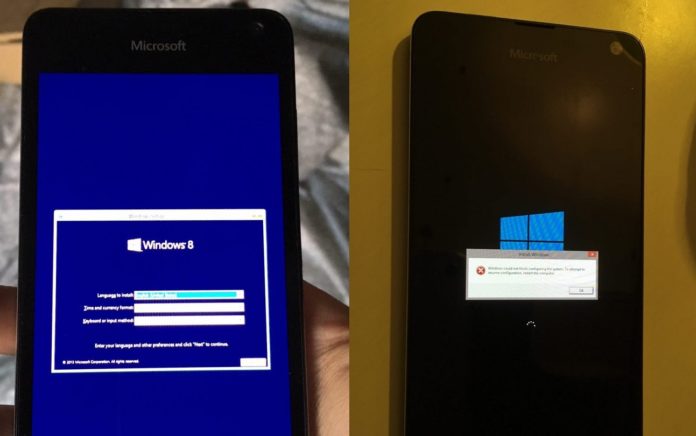 Recently, we reported about Windows Phone Internals, a tool from a developer that allows users to unlock the bootloader of Lumia devices. When a bootloader of a Windows Phone is unlocked, users or developers can flash custom ROMs on their Lumia device.
The developers have already revealed how they installed Windows RT and Windows 10 ARM on their Lumia devices. Today, developer Gustave has posted some photos showing off the Lumia 650 running Windows RT (WinPE).
For those unfamiliar with WinPE, it's the Windows Preinstallation Environment that basically allows users to configure the installation of the operating system.
Given the track record of the developer, it's likely that he will be able to run Windows RT on Lumia 650. Obviously, you can also hack your phone and run Windows RT but the process is pretty risky and it may damage your device if you don't have much knowledge about the bootloader.
With that being said, Windows RT on Lumia may sound like an interesting project but it's still not visible in long run.