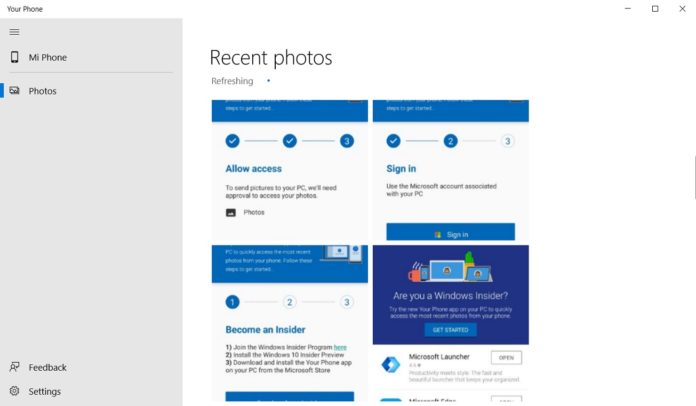 Microsoft is working on Your Phone app and it's available for the Windows Insiders in the Fast and Skip Ahead Ring. The Your Phone app is part of the software giant's plan to create deep synergies between your PC and your iOS or Android smartphones. It was announced back in May 2018 and the app is supposed to sync messages, recent photos from your phone to your PC.
Microsoft has already confirmed that Your Phone will ship with an upcoming version of Windows 10 (codenamed Redstone 5). For those unfamiliar, Windows 10 Redstone 5 is expected to hit RTM status in September and it'll be released for the general in October.
In Windows 10 Redstone 5, the Your Phone app only allows users to view the photos stored in their phone on PCs. Your Phone leverages the Microsoft Graph to do its magic. It won't require your Android and iOS smartphone to be connected to the same WiFi network as your PC, although it can work better when all devices are on the same network.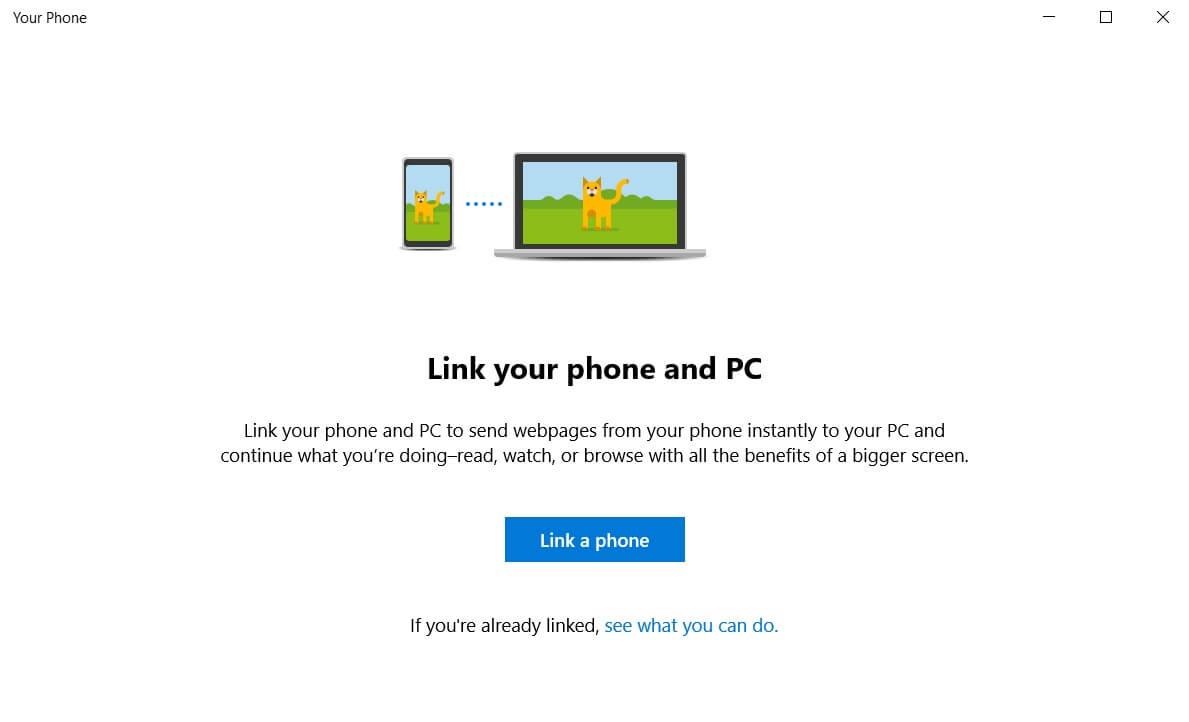 The latest Windows 10 Redstone 5 preview build comes with one important change in this regard. According to the changelog, Microsoft will pin the shortcut of Your Phone app to the desktop when you'll upgrade your PC from any previous version of Windows 10. You would not need to go through the all apps list in Start Menu, or Windows key to find the app.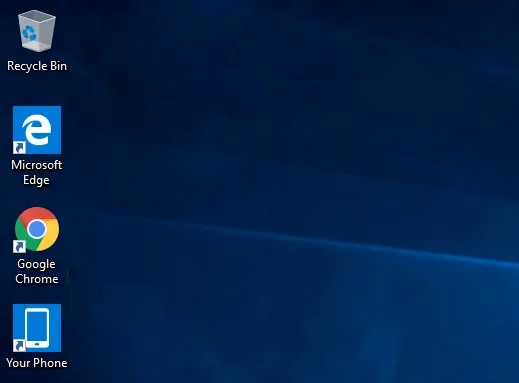 "Coming today for Build 17741, we've added a new entry point to Your Phone app. Notice a desktop pin? It'll take you directly to Your Phone app – for quicker access to your phone's content. Or go through the all apps list in Start Menu, or Windows key and search for Your Phone app. You pick how you get there, just get there," Microsoft's Dona Sarkar and Brandon LeBlanc.
A working version of Your Phone with photos syncing capability is expected to ship to the general public in October with Windows 10 version 1809 (Redstone 5). Microsoft remains committed to Your Phone concept and there's a chance that it could become a core Windows 10 app in the future.
It will be quite a challenge for Microsoft to create great synergies between Windows 10 and third-party mobile platforms. The company will continue to invest in similar services as it can't afford to not embrace the most popular mobile platforms out there.