The smartphones these days are extremely capable devices and people can't take their hands off it. Even when they are doing something on their PC, they go back to their smartphones when they get notifications.
Microsoft showed off the Your Phone app back in Build 2018 and promised that the app would become available for all users once it's ready. Today, the app is rolling out to users in the fast ring but the app is still missing the key features such as SMS integration.
Your Phone was originally intended to seamlessly integrate your smartphone with your PC so that you can easily transfer Photos, files, send and receive text messages and also display notifications you get on your smartphone directly from your PC. The app is now rolling out to insiders in phases and at this point, the app only supports the photo transfer feature.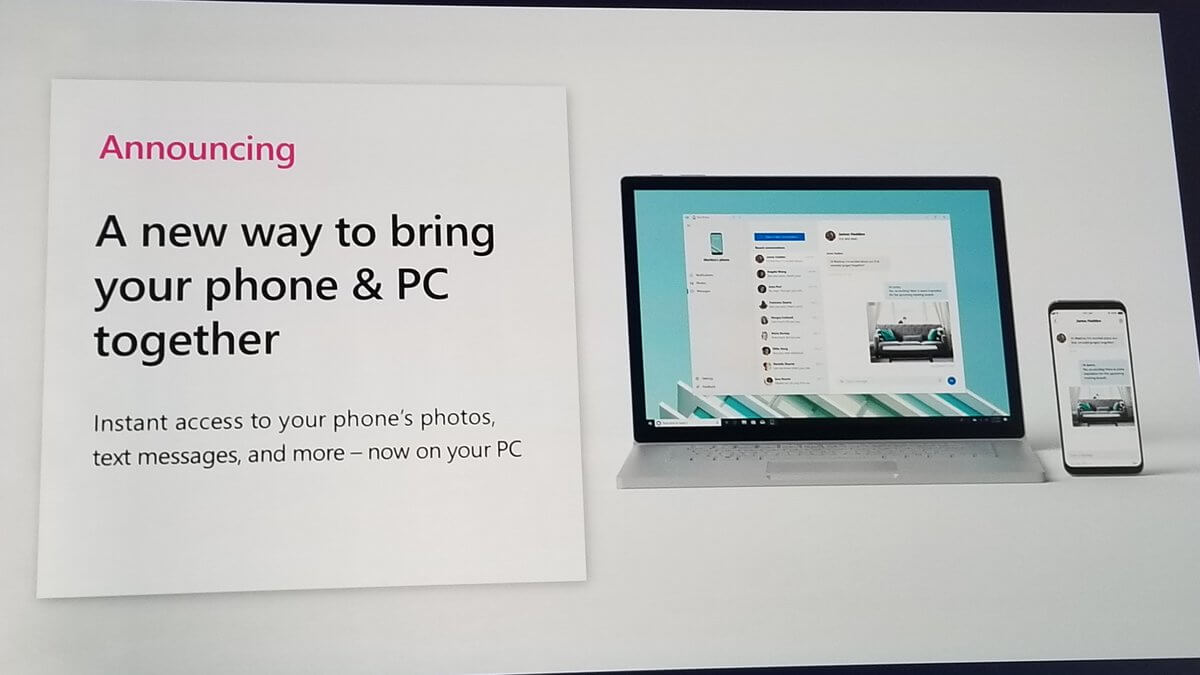 It's worth noting that the app doesn't work with iOS. But iOS integration will be coming soon. Of course, not all features for Android will be supported on iOS because of the limited API and access.
The Head of Program Management at Microsoft, Vishnu Nath, today announced that the first beta version of Your Phone app is available to download for Fast Ring Insiders.
Your Phone will be rolling out to WIP Fast as we speak! Please make sure you are on 17723+. Also follow @bojorchess on our team whom is the PM lead for this app! https://t.co/WthQ5jLgGq

— Vishnu Nath (@VishnuNath) August 3, 2018
Your Phone app allows easy synchronization between your PC and smartphone
The app has a download size of only 11MB and can be downloaded from the Microsoft Store if you are a Fast Ring insider with Build 17728 running on your PC. Setting up the app is quite easy and here's how to do it:
Just open the App on your PC and press "Get Started".
A notification will pop up on your Android phone showing "Allow this phone to connect to Your Phone app on your PC".
Once allowed, the photos from your phone will automatically display in the Your Phone app on your PC. Of course, your phone and PC should be logged in with the same Microsoft Account.
Transferring photos from phone to your PC has always been a painful task but you can't back away from it. With Your Phone app, you can finally say goodbye to third-party cloud storage services, USB cables and emails, of course.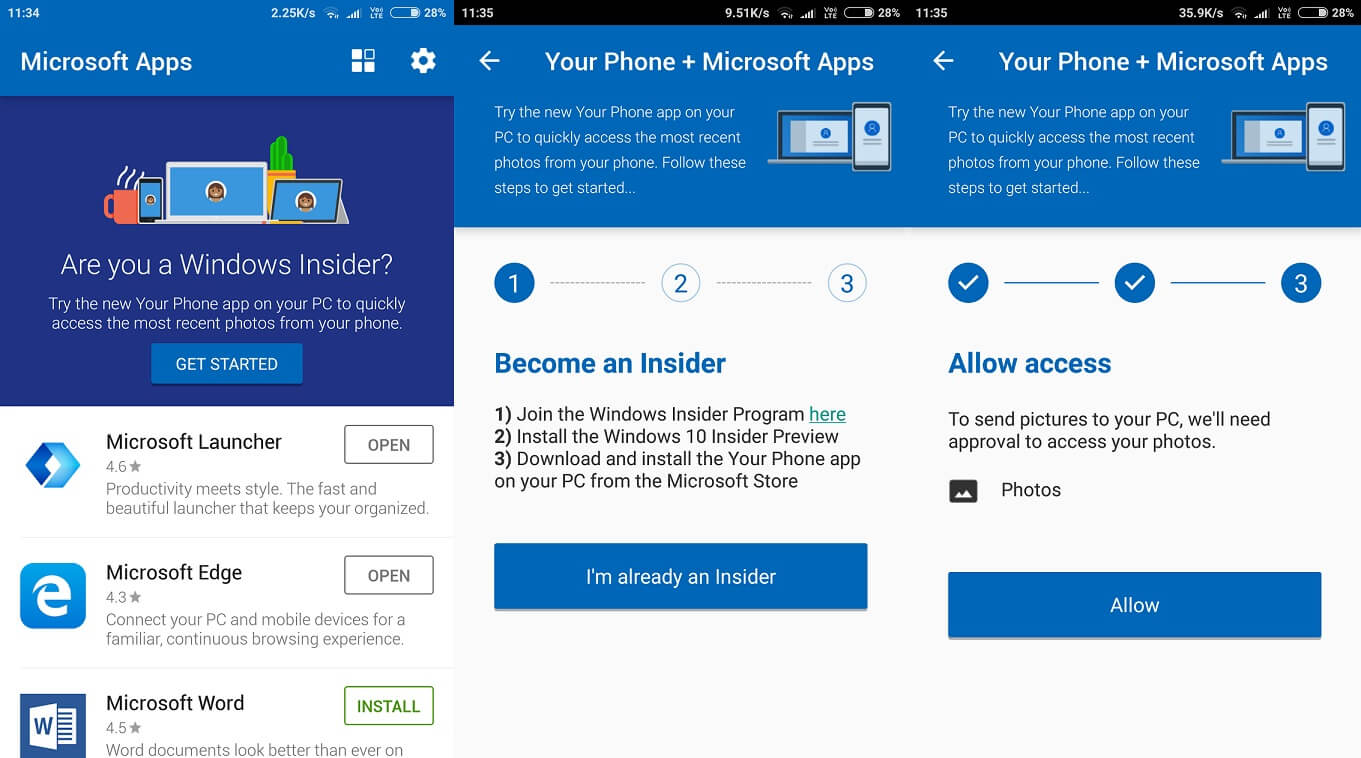 Microsoft is working on other features such as the ability to send and receive text messages and it will be released soon.