You might have noticed that the number of concepts imagining various features of Windows 10 has increased significantly. Today, we have come across a new concept envisioning how Fluent Design could change the way Task Manager on Windows 10 looks. The concept shows off how a modern version of Task Manager with improved UI and other changes would run today.
In addition to Fluent Design implementation, the concept shows the Task Manager with a search box and differently styled header. It's an early idea for new Task Manager. The designer explains that conceptual Task Manager shows more details when expanding an app's info and mini resource graphs for a specific app.
It's more important to note that the concept is created by skilled designer Michael West and it's based on feedback that users post online, so it's not entirely based on a vision. The conceptual Task Manager looks good and it may be something that others want in the operating system.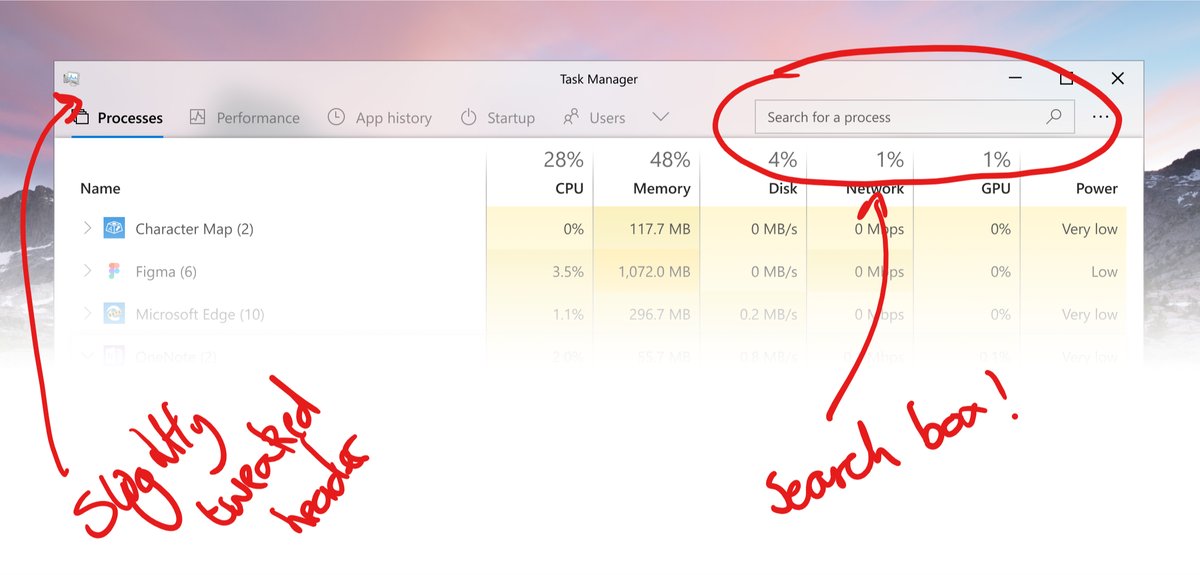 An early idea for some Task Manager enhancements, the main two being:
– More details when expanding an app's info.
– Mini resource graphs for a specifc app when expanded. pic.twitter.com/AEWRrZ7WTV

— Michael West Design (@MikeWestDesign) June 29, 2018
In other news, Microsoft recently announced a major update for Task Manager on Windows 10 operating system. Microsoft is bringing two new columns in the "Processes" tab to the Task Manager. The two columns are supposed to help users understand which apps are power-hungry.
In the changelog of the new preview build, Microsoft says that that OS takes CPU, GPU & Disk into consideration to show energy impact of the running process on the system in Task Manager.