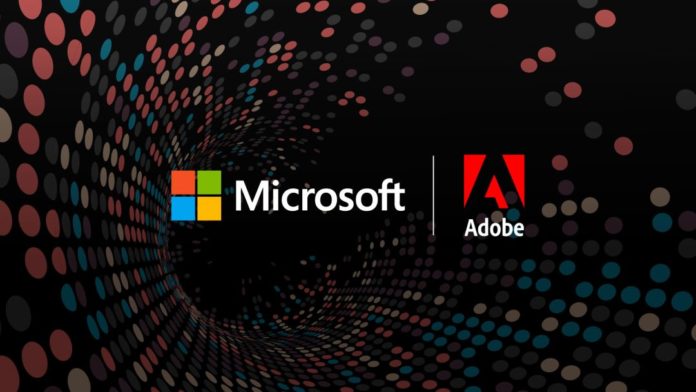 A while ago we learned that the Redmond Giant had entered into the partnership with Adobe in pursuit of bringing PDF integration for its Office Apps.
In continuation of this partnership, the Redmond giant today has announced some new extensions which will be part of the Microsoft Office apps.
Both the companies have introduced new and advanced PDF functions within the Microsoft Office Apps. The new functions let users create PDF documents from within the Office Apps like Word, Excel and PowerPoint.
The new functions will be available in the online version of the Office Suite. Microsoft is also working on integrating PDFs in SharePoint and OneNote which will let users create new PDFs by retaining the formatting of the documents.
The company has also confirmed that going forward as part of the agreement both the companies plan to integrate Dynamics 365 to the customers of Microsoft and Adobe.
"Adobe Sign and Microsoft Dynamics are already used by hundreds of joint customers. Now they can leverage a new UI for quick navigation, real-time access to customer details from LinkedIn Sales Navigator to reduce contracting errors and automated sales processes by embedding Adobe Sign into multistep Dynamics 365 workflows," the two firms announced in a press release issued today.
Microsoft entered a partnership with Adobe 2 years ago and since then have been working on giving the PDF a push to be integrated with SharePoint, OneNote and more.
Microsoft had already tried its hands at a PDF alternative XPS which ended up being a failure in terms of popularity and could not beat Adobe's PDF format. Hence to continue to find a solution for a file extension, Microsoft decided to enter in partnership with Adobe since both the companies shared a common goal of teamwork and collaboration.
"Microsoft and Adobe share a common vision of the workplace of the future—one that is centered on teamwork and collaboration," Ron Markezich, corporate vice president, Microsoft Office 365 at Microsoft Corp said in a typical press release statement.