Last year Microsoft confirmed that Windows Phone is no longer supported, but even after that point, the company sold some Windows 10 Mobile devices on its online store. In April, we reported that there are zero Windows Phones in stock at the Microsoft Store.
This month, Microsoft Store has once again started selling the HP Elite x3 and Alcatel IDOL 4S with Windows 10 Mobile. You can still purchase the HP Elite x3 for $299 and Alcatel IDOL 4s with VR goggles in a bundle for $169. Obviously, the physical Microsoft Stores also have some Windows Phones in stock.
If you are still interested in a Windows Phone, you can buy the phones from the Microsoft Store as the remaining stock could finish soon.
A big deal was made about a month ago when the Microsoft Store stopped selling Windows Phones and the people also speculated that the software giant gave up trying to sell the phones with a dead OS.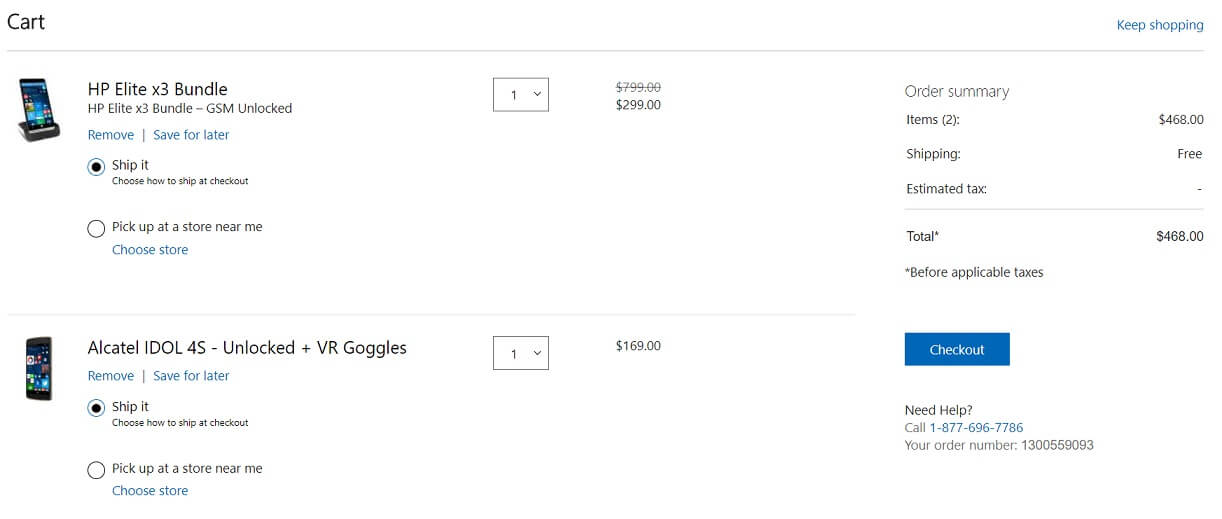 Both HP Elite x3 and Alcatel IDOL 4S are considered by many to be one of the best flagship smartphones that run the Windows 10 Mobile. Microsoft last month told us that the company will continue to sell the third-party Windows Phones as the customers are still interested.
Of course, the comeback of HP Elite x3 and Alcatel IDOL 4S isn't a huge endorsement for the Windows Phone platform which is currently being phased out on the Microsoft Store and ecosystem.
It's worth noting that Microsoft Store in Europe is also selling the Windows Phones. In Australia, Microsoft is still promoting the flagship handset HP Elite x3 on its online store. While Windows Phone has been discontinued, it would be dishonest to say that the Microsoft has completely abandoned the smartphones powered by Windows 10 operating system.
If you are interested in Windows Phones, you can buy the HP Elite x3 and Alcatel IDOL 4S from the Microsoft Store.
Microsoft itself has abandoned its mobile platform, and Windows 10 Mobile is now in maintenance mode. No new features and devices are in the works. However, the existing flagship phones such as HP Elite x3 and Alcatel IDOL 4s will continue to receive support until late-2019.