While Windows Phone has no future, the experiments have shown that there are many ways to keep these outdated handsets alive. One of them is installing Android, while the second option which seems possible now is installing the full version of Windows 10 ARM, it doesn't provide the full functionality yet.
We recently reported about a developer who managed to hack the unreleased Lumia RX-130 codenamed Hapanero to run Windows 10 ARM operating system. Today, the developer has uploaded a video showing off the Lumia prototype with Windows 10 ARM and full desktop support.
Lumia Hapenero runs Windows Phone 8.1 out of the box with Qualcomm Snapdragon 810 processor, coupled up with 4GB RAM and 32 GB of onboard storage with microSD expansion. It has a 20 MP rear-facing camera with triple LED flash.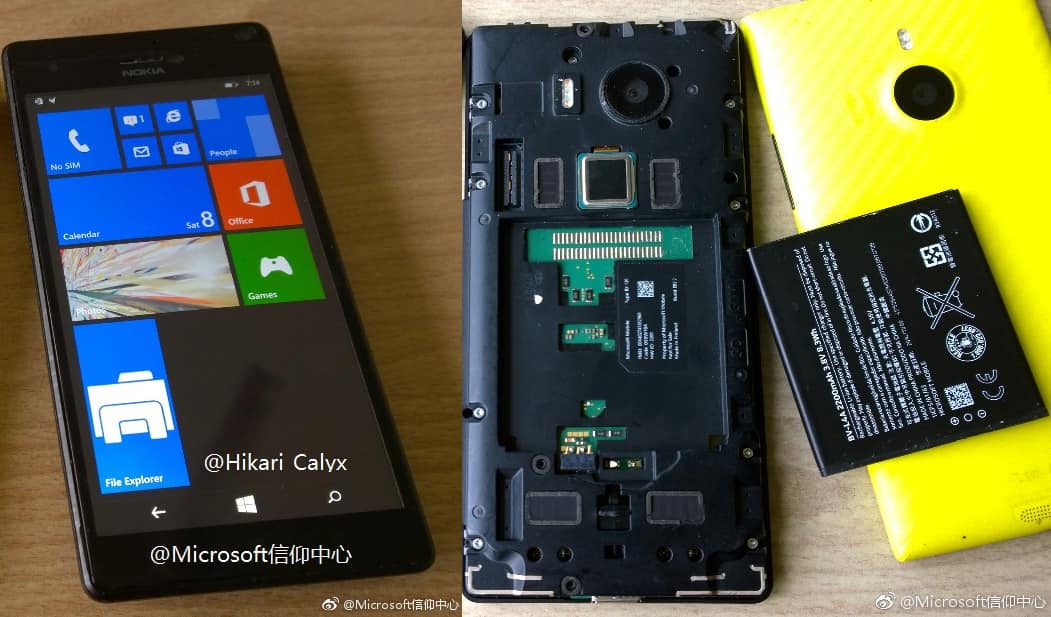 Windows 10 ARM for Windows Phone is one of the recent experimental projects have shown that there are many ways to keep Lumia device alive. Windows 10 ARM for phones is one of the projects that makes people dream about a potential Surface Phone and is certainly more interesting than Windows RT on Lumia project.
It's neither remote desktop nor playing video on this phone, I promise. pic.twitter.com/em40sfJgEY

— Hikari Calyx (@Hikari_Calyx) February 25, 2018
While this project is in its early days, but it could evolve into something a lot more useful as the developer community is still developing the project. Lumia Hapanero (RX-130) is a Windows phone prototype that many diehards hoped to see going live, though Microsoft never planned to release such a device as the company used it for demoing its mobile vision at the Build developer conference in 2015. The device eventually made it to the market as Lumia 950, but without support for Surface Pen.
Windows 10 ARM for Lumia phones is still not very useful, as many features such as a touchscreen, the sound would not work as the OS itself isn't yet optimized to be used on small screen devices, and the drivers are also not available. However, there's room for improvements, and thanks to the skilled developer, we can expect the project to evolve over time.