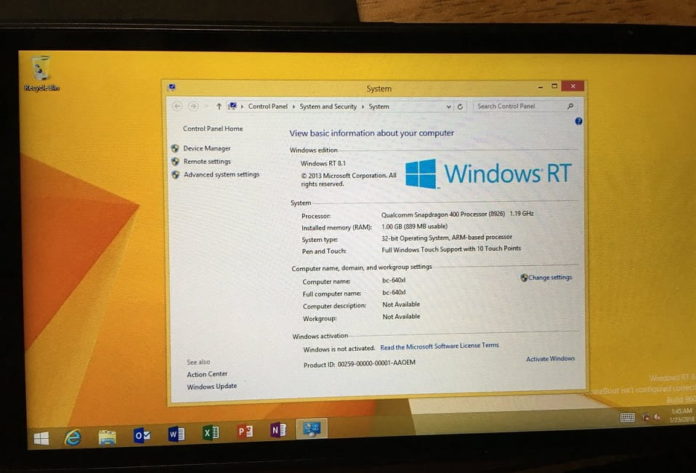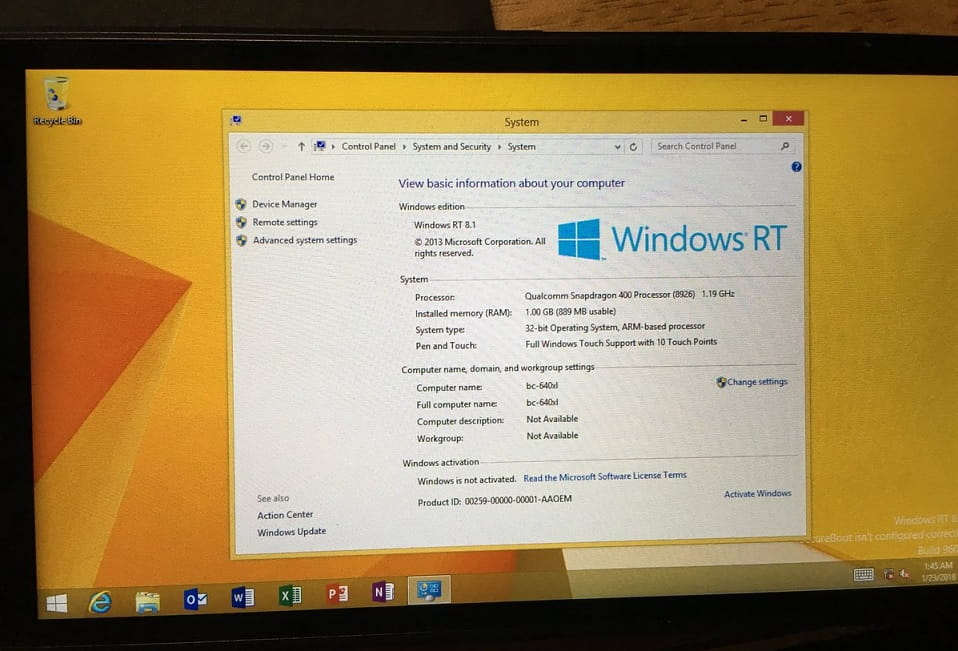 As we reported recently, the Windows Phone community is working on porting Windows RT 8.1 operating system to the Microsoft Lumia phones. Some developers have successfully installed Windows RT 8.1 on their Windows Phone and if you would like to hack your phone to run the unsupported operating system, developer Ben has shared the guide.
The developer has shared a brief tutorial that would allow the interested hackers to run Windows RT 8.1 on Lumia shipped with Windows Phone 8.1 operating system. We are not responsible for any damage that may occur while flashing the unsupported operating system.
Install Windows RT 8.1 on Lumia Windows Phone
Download and install Windows Phone Internals Tool 2.4 from here.
Connect your phone to PC and unlock your phone with WPInternals. Enter the mass storage mode.
Copy registry files from MainOS partition and DPP partition.
Download Windows RT 8.1 ISO images and Windows Phone 8.1 firmware image for your phone.
Also, download Lumia 2520 recovery images.
Extract drivers, re-assembly INF files.
Patch some drivers.
Self-sign some drivers.
Delete MainOS and Data partition.
Create a new NTFS partition for Windows RT, do not modify other partitions.
Apply system image (dism works fine).
Copy DPP files back (C:\DPP).
Modify sysprep tasks.
Apply BCD configuration.
Boot and let OOBE fail once.
Go to mass storage mode again, mount registry and force OOBE run again.
If you would like to keep your Windows Phone alive by not necessarily using the typical ways of running hacked apps, you might want to install Windows RT. Windows RT 8.1 was originally created for PCs or Tablets, as a result the experience of hacked Windows RT 8.1 on Lumia Windows Phone won't work as expected.
The operating system appears to be running fine, though it lacks support for audio and cellular connectivity, WiFi, full desktop and Start screen works smooth. "You need to be familiar with ACPI(reading table sources), UEFI, Windows Phone partition, Windows deployment stages, Windows Driver Development, Windows Kernel Debugging and patient," he said.
"For people asking cellular: No. Windows and Windows Phone shares a different RIL stack (even in post-OneCore era), unless you develop a set of tools that deal with AT commands, you will not get cellular connectivity on Windows RT on Lumias," he added.