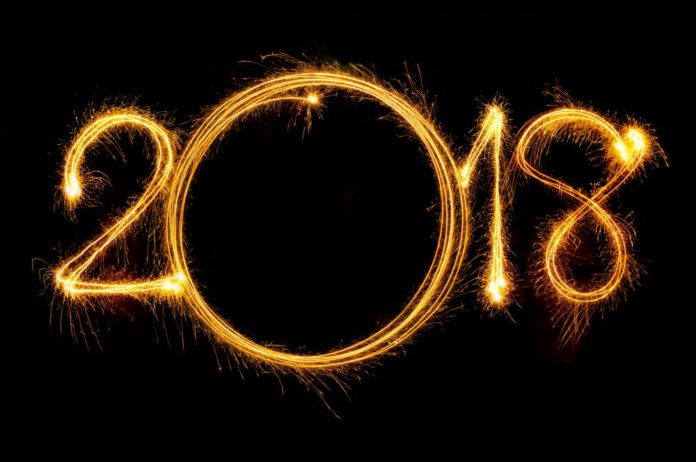 Happy New Year to all our readers and fans of Windows Latest! From all the members and the team of Windows Latest, I wish you all a Happy New Year! Here's to wishing that we continue to grow, thrive and publish more stuff for you all to read and enjoy!
We have come a long way since our beginning. Starting with a few dedicated members, the Windows Latest team has considerably grown in 2017. We have had more footfalls than ever before and we have rewarded our readers with more articles than ever before.
With the start of another new year, we want to present to you our goals for 2018. We will be covering Microsoft news like usual, and you can expect us to deliver quality articles like before. Ranging from Windows, Surface, Xbox and the ever dying Windows Phone, we will cover it all. While other Windows related news sites might have moved on to cover Microsoft services on competing platforms, we will not do so.
Microsoft Windows remains our primary focus, and we will stick to that. While sometimes you may get a few articles focusing on popular Microsoft services on Android and iOS, that will not be the majority. We know what our readers love and we will be true to our focus. Windows Phone may be almost dead, but as long as it breathes, we will cover it.
2018 will be an exciting year for Microsoft Windows. With Windows on ARM PCs hitting worldwide in the second half of the year, there'll be one more device category in the Windows 10 family. Windows 10 will also be getting a feature update sometime in March with Redstone 4.
And then there's the mythical Surface Phone. The supposed Holy Grail that may(or may not) launch sometime in 2018. With Microsoft's repeated setbacks in the Mobile market, we eagerly wait for the next big thing. With all reports pointing to a launch in 2018, we will be on our toes to cover any news of the Surface Phone, no matter how little or insignificant it might seem. We know our readers love them, and we will do justice to their hopes.
The Windows Latest team would again like to take this opportunity to wish you all a Happy New Year! May the new year bring smiles and prosperity to you and your near and dear ones. Stay well, stay safe, keep smiling and keep reading Windows Latest! Thank you!