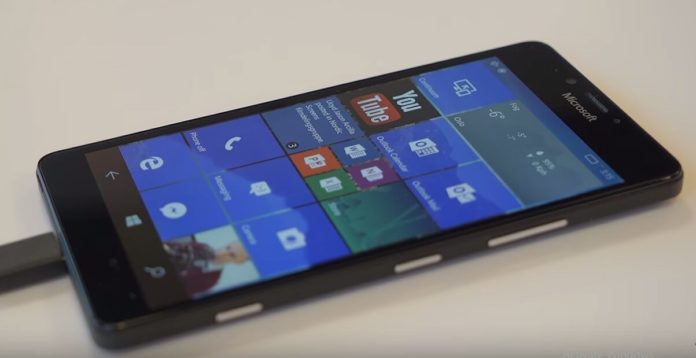 Microsoft has gone through many changes after Satya Nadella took the charge as the new CEO of the company. They have started making great and interesting products again like their Surface line of laptops and PC which is really good for the company and their consumers. Microsoft has also made huge steps in Mixed Reality (MR), a hybrid version of both real and virtual worlds to create new visuals where both physical and digital objects co-exist and can be interacted in real time, with their Hololens and Windows Mixed Reality headsets. But with all these great changes also came the sad demise of the Lumia line-up and Windows 10 Mobile platform.
Microsoft has been in the mobile sector for years with Lumia (previously Nokia Lumia) which ran on their Windows platform installed with all the Microsoft services. They, unfortunately, had to end the production of phones because of poor sale and also mainly because the users didn't have interest in the platform as it lacked the support of many popular apps which were available on other competing operating systems for a long time. Even Joe Belfiore mentioned in a tweet that they tried to incent app developers and also paid money but app devs didn't show any interest as the userbase of OS was too low for the companies to invest.
Windows mobile platform was really a capable platform which was secure and provided simple UI with live tiles. With Windows 10, Universal Windows Platform (UWP) was launched which helped devs to make an app that would run across all screen-size devices like the Xbox, Windows 10 PC, Mobile, HoloLens, etc.
But that didn't helped the mobile platform either. The whole concept of UWP was to bring more apps to Windows mobile devices also which unfortunately didn't happen. Basically, UWP is nothing without the mobile platform.
The only thing missing in the Microsoft's product line is a phone. People have forgotten about the concept of a Windows Mobile except the diehard fans of the platform. Microsoft really have to start making phones again before its too late.
This year have been a year of big bezel-less phones and in the coming years, we will see bezel-less as well as for foldable smartphones. Foldable smartphone concept is finally a thing in 2017, as we have seen the prototypes of foldable phones from Lenovo and also the ZTE's Axon M which is however not a true foldable phone, in other words, the Axon M is a device with two phones joined with a hinge. But the fact is foldable smartphones are a thing and many OEMs have already started R&D and maybe devices can be seen in 2018 or 2019.
A recent leaked image surfaced online that showed a foldable device that would run Windows 10 possibly the upcoming mythical Surface Phone. Microsoft will be doing something unique with the Surface Phone and it won't be a me-too ordinary smartphone. Codenamed Andromeda, the device will be mainly targeted at the enterprise sector and it makes sense as Microsoft's main interest is the enterprise sector.
Of course with the demise of Windows 10 Mobile its obvious that the upcoming Surface Phone would be running a full-fledged modular version of Windows 10 (optimized for small-screen devices) on ARM chipset. We have also heard a rumor suggesting that the Surface Phone could be running new OS codenamed Windows Core OS. The OS will also bring Composable Shell (CShell) which will improve the interface of elements like Start screen, Action Center on small-screen size or foldable devices. The Windows Core OS would be huge step in making Windows 10 more universal which means this OS could be used on any type of device and across all platforms. CShell would help the OS to take full advantage of the rumoured foldable form of the device.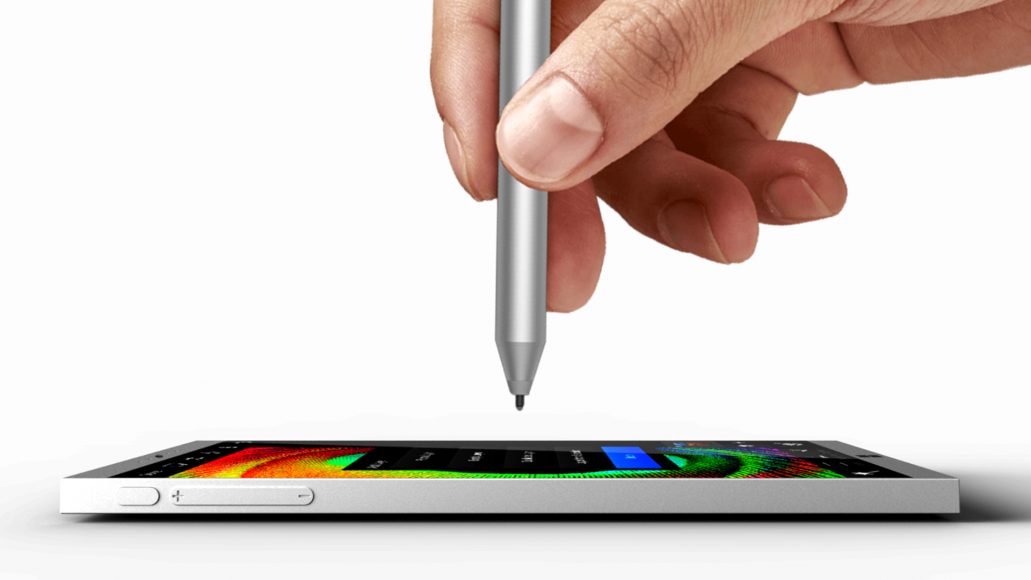 It is also rumoured that Surface Phone would be having a Pen support. It would be really helpful to write down notes on the OneNote with your own handwriting, this will also benefit the enterprises. Creators would be benefitted by this too as the features rolled out to Windows 10 in the Creators Update would be making a way to the Windows Core OS. It is also likely that the device will be powered by the ARM-based chipset (Snapdragon 845?) which would give the advantage of good battery life and also the device will always be able to be connected by the LTE capabilities that ARM chips bring with it.
This all means an Andromeda device (probably the Surface Phone) will be a small digital notebook in your pocket.
Microsoft really needs to launch a smartphone as soon as possible as the mobile industry is constantly growing and it would be difficult to compete (even with a foldable phone). Microsoft has all necessary resources and platform to make this possible. Without a mobile device, Microsoft will be relegated to the past, not the future. Microsoft needs mobile to survive.