A month ago, we reported about the unreleased Lumia prototype with Surface Pen support. Now a new video shows off yet another unreleased device called Lumia Hapanero, which was also supposed to sport inking capabilities.
The new video shows the unreleased device being used with a Surface Pen. The device being a prototype, is in a messy state and runs an ancient build of Windows 10 Mobile. Nevertheless, the Surface Pen works somewhat on it while it's useless on the Lumia 950XL.
The user is seen using the prototype along with a Surface Pro 4 and Lumia 950XL. While the Lumia 950XL fails to respond to the Surface Pen at all, the prototype somewhat responds. The user could be seen using the Pen to open apps, scroll through the app list and use it to type on the keyboard.
Microsoft was supposed to display the device at Build 2015 event and the device came with impressive hardware configuration. The Snapdragon 810 processor paired with 4GB RAM powers the released Lumia Hapanero. Microsoft was testing two variants of this device, one with a 1080p display and another one with 1440p.
Microsoft's last flagship devices, the Lumia 950 and 950XL were utter disappointments. With buggy software, uninspiring designs and bad marketing, the devices flopped in the market. While fans lament, Microsoft's original vision for the Lumias were quite different. They were supposed to have inking capabilities and Surface Pen support, much like the prototype Lumia Hapanero.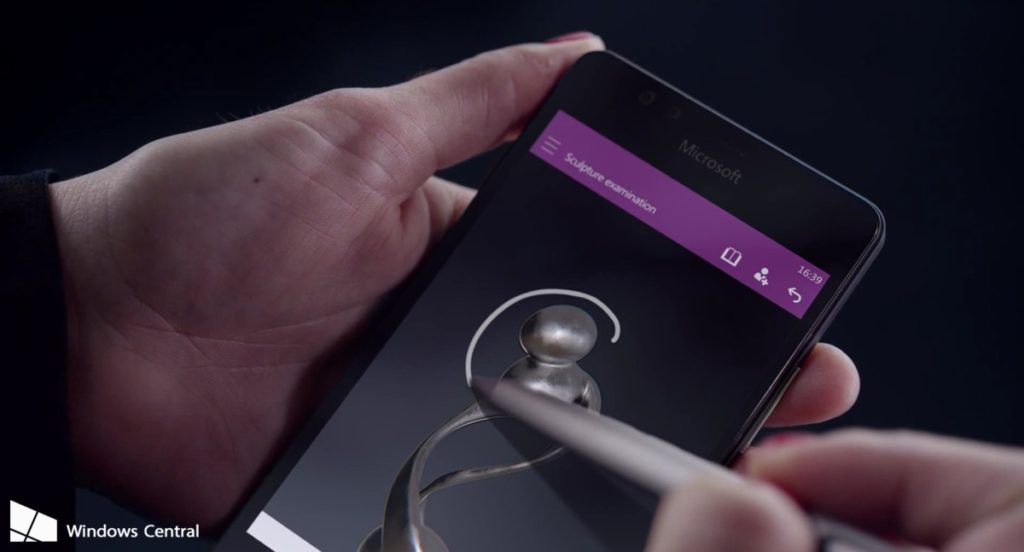 If Microsoft went ahead with their plans and released the Lumia 950/950XL with Surface Pen support, we would indeed have a premium device. Much akin to a forerunner of the Surface Phone. But Microsoft loves cancelling great plans, and now we have a dead Mobile OS and a bunch of unreleased and released devices with great potentials gone wasted.