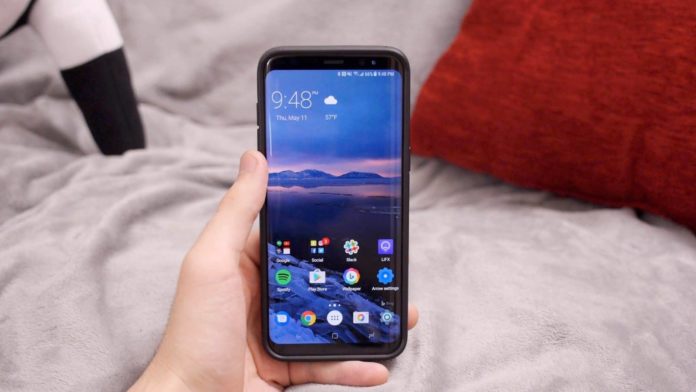 Microsoft recently abandoned their Windows 10 Mobile operating system. Joe Belfiore, Corporate Vice President in the Operating Systems Group at Microsoft recently released a statement, "We have tried very hard to incent app developers. Paid money. Wrote apps for them, but a volume of users is too low for most companies to invest. We'll continue to support the platform, with bug fixes, security updates etc. But building new features and hardware isn't the focus. As an individual end-user, I switched platforms for the app/hardware diversity. We will support those users too! Choose what's best for you."
Well, we all knew even before this statement that Windows Mobile is quite dead now. There are people got burned by the company's decision to disintegrate Windows 10 Moblie for good. Fans rhetoric is filled with anger towards the software giant. Abandoning mobile completely is suicide for a company like Microsoft.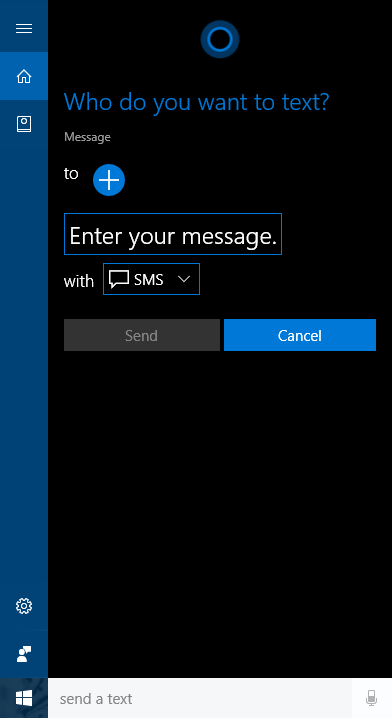 We all have grown up hearing Windows because it was once a dominating platform and the company also had a decent mindshare amongst consumer. The situation is changing now though, today's teens are not so much inclined to large screen devices, because mobile is ubiquitous, and Microsoft's mobile presence is not so much visible in front of Google's and Apple's. So how to counter this crisis?
Microsoft has a pragmatic approach to deal with the mobile crisis. Nadella knew very well that lot of people who runs Windows on their PC or laptop, own an Android phone. The company is trying to close the gap between a mobile device and a PC at least to an extent. This approach was largely criticized by fans, as all they wanted was a Microsoft branded Windows Phone. The company is loving mobile again but not with Windows this time, instead, they are all in with Android and iOS. Microsft has enough amount of apps in the rivals' platform that once you install them, your Android or iOS device will transform into a Microsoft device.
Microsoft has almost every app that can counter the Google dominance on Google's own platform. Gmail can be replaced by Outlook, Chrome can be replaced by Microsoft Edge, Google Assistant by Cortana, Google Drive by OneDrive, you name it! A user will appreciate Microsoft's effort on mobile if he/she was much invested in Microsoft's Ecosystem before. The effort is by the way not only to give a consolation prize to Windows user but the company also want to snatch consumer from Google.
If you are missing your Windows Phone a lot and want to make your Android look somewhat like a Microsoft Phone, we will guide you through this.
Microsoft Launcher
There is no denying the fact that Windows phone had the best UI experience amongst its competitors. Although you just cannot recreate the whole tile experience, you can, however, go closer to the start screen by installing Microsoft Launcher. It covers all the basics that a Windows phone had, the famous people integration is somewhat producible in this launcher. You can pin a contact to your home screen and there you will have all information of the person you saved to your outlook contact or a Gmail contact back in your Windows phone days. The app will also have some fluent element in it. It covers all functionality that a typical Android launcher has with a touch of Windows. You can also add icon pack of your desire and the launcher will just work fine with zero performance lag. You will also be able to add the dark theme to the launcher if you want to. There are three themes available on the launcher, Dark, Transparent and Light. Have a document that you want to read it on your PC? It can be achieved via this launcher.
Next Lock Screen & Picturesque Lockscreen
Microsoft has got a two replacement on your stock lock screen. The Next Lock Screen is not actually a complete replacement but it will help you stay productive. It will share all the information that you need in your lock screen, like weather forecast, app notifications, etc. The Picturesque Lockscreen however aimed at different users. It is a Bing-powered lock screen that will give you all the beautiful images, notifications, news, sports scores, weather information at your fingertips. If you are a Bing lover you will love it.
Cortana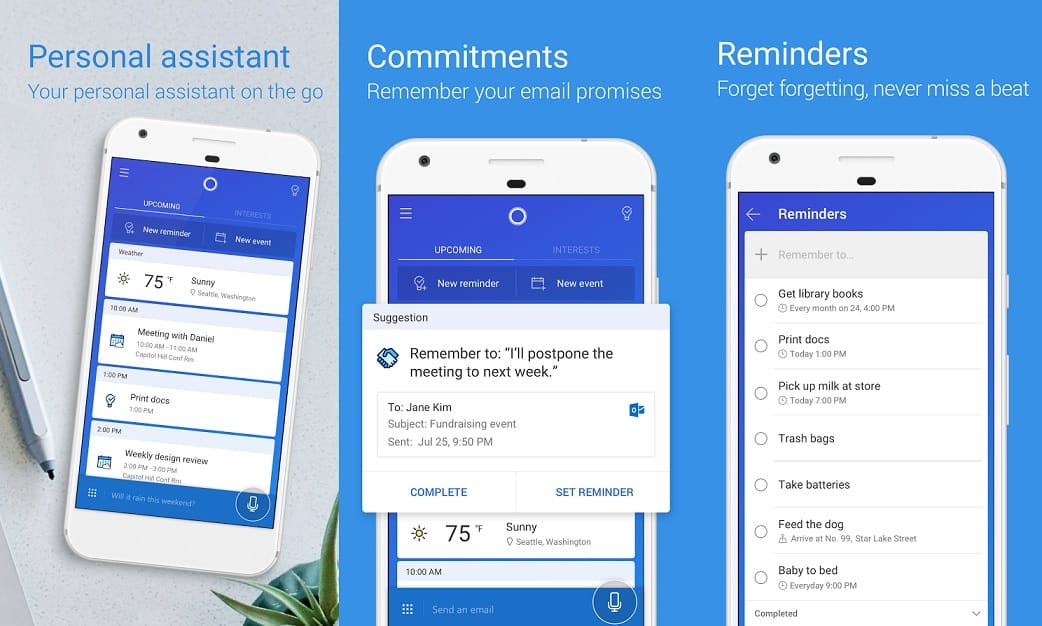 Missing the Halo girl? Microsoft is here to serve you! Cortana is in the Android market for a while now. Once you install her, you can revert back to the exact Cortana you used in your Windows phone, just with some Android friendly UI. It can also replace your default Google Assistant.
Microsoft Edge
Would you like to resume your web session on PC from where you left off on your phone? Microsoft Edge will make this a lot easier for you. There is a dedicated option at the bottom of the browser, Continue on PC is just a click away! The browser covers all the basics including data sync.
SMS Organizer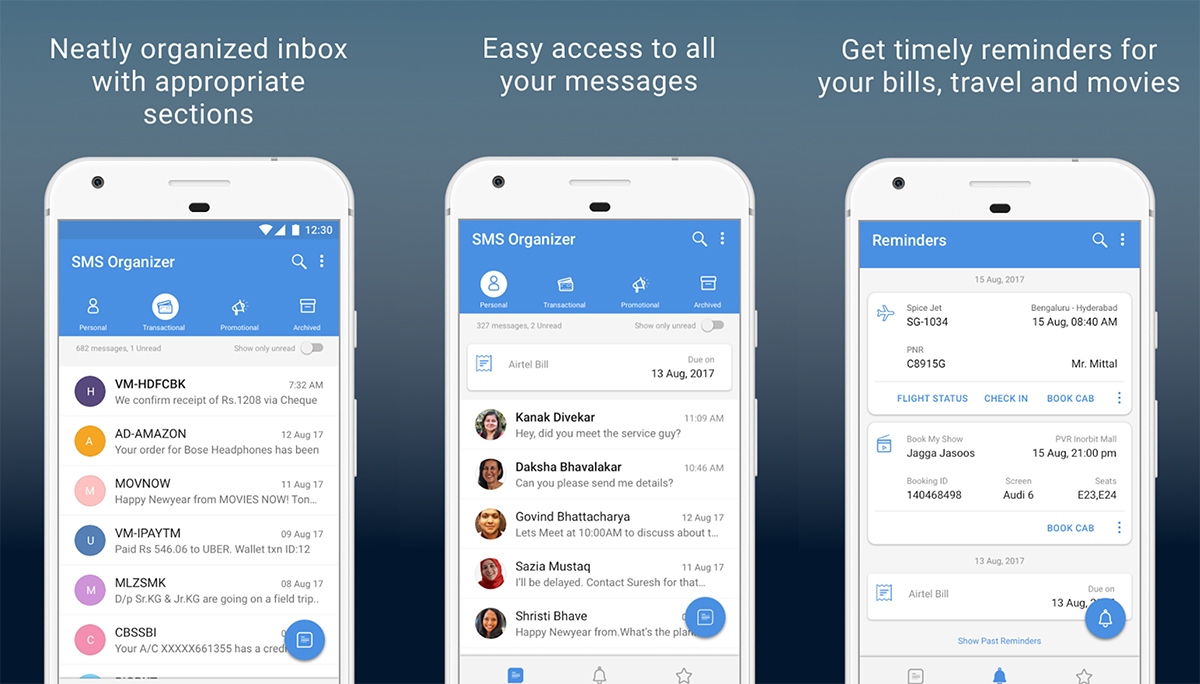 SMS Organizer is a Microsoft Garage Project that helps you focus on the SMS most important to you, filters out all the spam, creates Reminder cards with quick actions and deep links detect OTP, supports FREE SMS, quick replies and much more. The machine learning (ML) based also models automatically categorizes all your SMS into categories like Personal, Transactional and Promotional helping you declutter your SMS Inbox. Switch to SMS organizer from your default SMS App to have the smartest SMS inbox experience. This app, however, is available only to the Indian market.
SwiftKey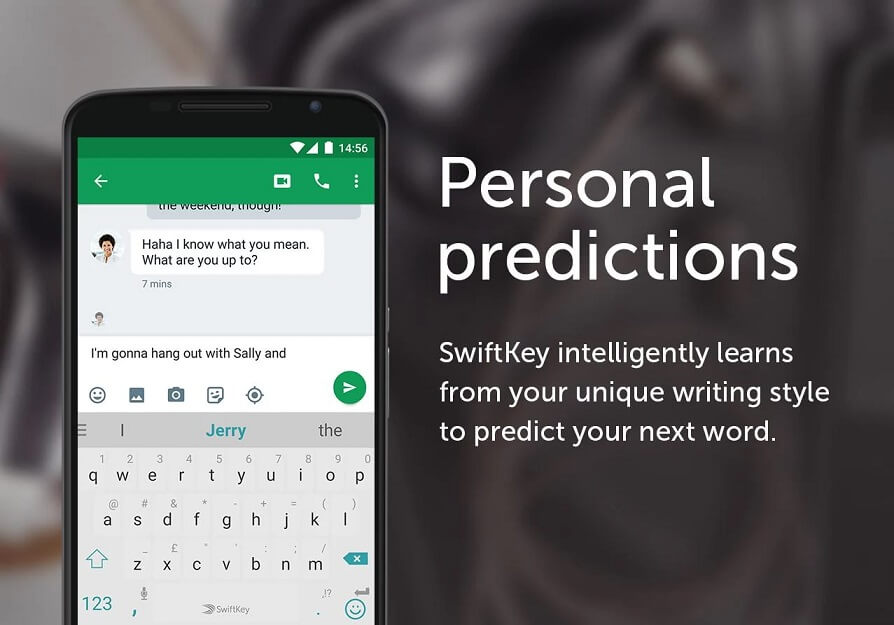 We all know that Windows phone had the best keyboard amongst all. Swiftkey currently supports 150+ languages. SwiftKey Keyboard uses Artificial Intelligence to automatically learn your writing style, including the emoji you love to use (if you use emoji), the words that matter to you and how you like to type. That means autocorrect and predictive text that actually works because it adapts to you.
Mimicker Alarm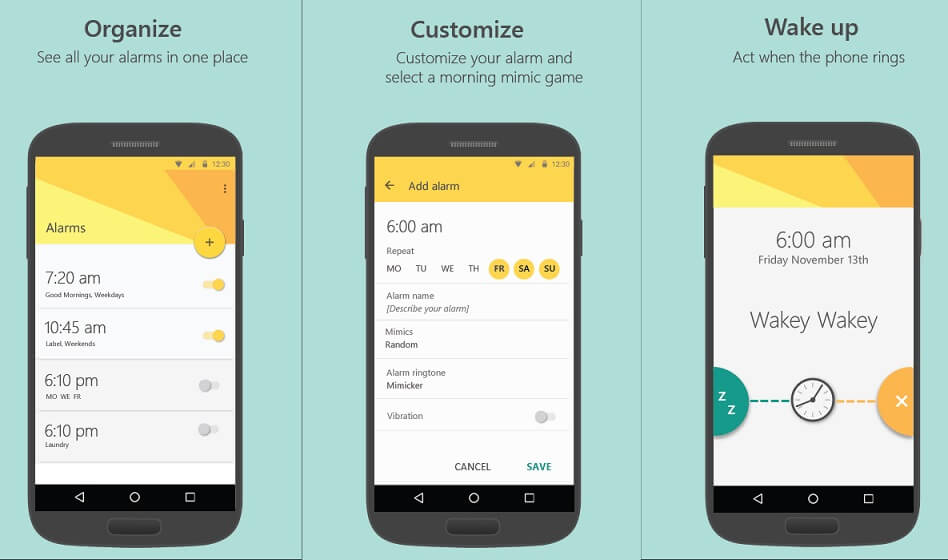 Mimicker Alarm, a Microsoft Garage Project, is a free morning alarm clock app that helps you wake up from sleep and stay up by playing a simple alarm game, called a "Mimic". To dismiss your alarm in the morning, you must mimic the action given. We might ask you to snap a selfie, speak a phrase, or even get out of bed! The Mimic games require you to be awake, alert, smart, and use your self and your surroundings, so be ready to move when your alarm fires.
Now that all the efforts are on the rival's platform, Microsoft has a plethora of apps to win consumers. The Microsoft Apps in the play store will give you the access to all the Microsoft apps available on the platform.