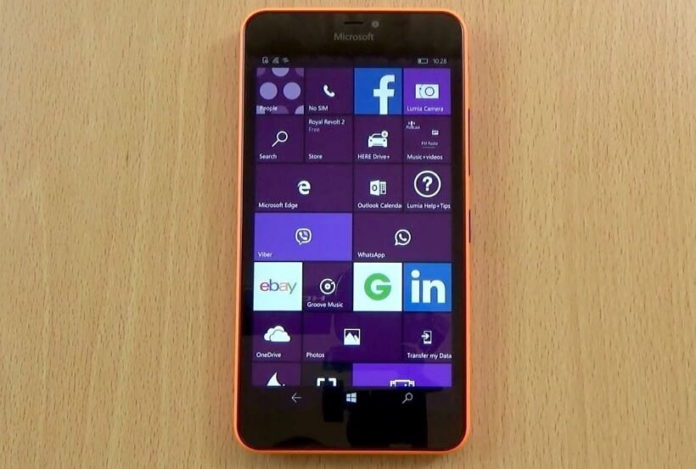 Today, Microsoft started rolling out Windows 10 Mobile Fall Creators Update to the Release Preview Ring Insiders and it appears that not all Windows Phones will be receiving the update. When Microsoft announced Creators Update for Mobile, the company ditched several phones leaving no official upgrade path for them.
As Windows 10 Mobile Fall Creators Update will be available in the coming hours, Microsoft has updated the list of supported phones. The updated page reveals that unreleased Windows Phone Wileyfox Pro is eligible while the Lumia 640 and 640 are no longer supported. Microsoft is however still supporting the low-end third-party phones such as the Alcatel OneTouch Fierce XL.
List of supported phones for Windows 10 Mobile Fall Creators Update
HP Elite x3.
HP Elite x3 (Verizon).
HP Elite x3 (Telstra).
Wileyfox Pro.
Microsoft Lumia 550.
Microsoft Lumia 650.
Microsoft Lumia 950/950 XL.
Alcatel IDOL 4S.
Alcatel IDOL 4S Pro.
Alcatel OneTouch Fierce XL.
Softbank 503LV.
VAIO Phone Biz.
MouseComputer MADOSMA Q601.
Trinity NuAns Neo.
This is an odd decision if true, as the Fall Creators Update is just the same Creators Update with more fixes, you can call it a cumulative update with a bunch of bug fixes. As long as Microsoft is not making any major changes to the Windows 10 Mobile operating system, the company should not drop support for the old phones.
What happens when the next release (if any) of Windows 10 Mobile arrives next year? Will Microsoft continue to support third-party Windows Phones such as the Alcatel Idol 4S, OneTouch Fierce XL and others? It remains to be seen.