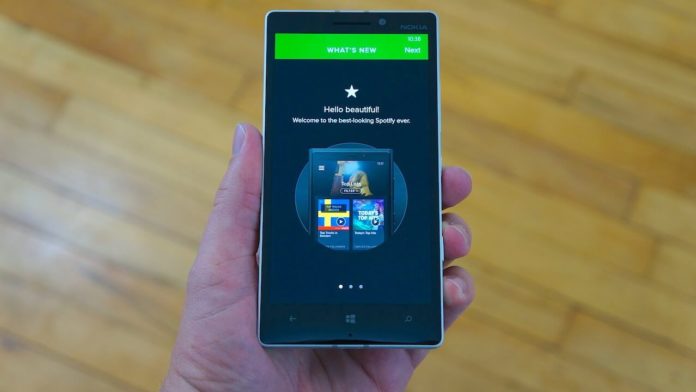 Microsoft has recently announced that the Groove Music streaming service is being killed off and the company has partnered with Spotify to offer the service on Windows operating system. It is a bad news for the Windows Phone users as Groove Music was the only good music streaming app for the platform.
On the other hand, the Microsoft's new partner Spotify doesn't even have a proper UWP app for the OS. A Reddit user pointed out that Spotify for Windows Phone is actually broken for some users, it won't work until the app is restarted and there are several other bugs that have to be fixed.
This is not surprising as Spotify app for Windows Phone is in maintenance mode since March and it is no longer being developed. The company is in fact not supporting the Microsoft's Universal Windows Platform app, Spotify has three different apps for Windows PC, Windows Phone and Xbox One instead of one UWP app.
"We'll only be making critical security updates to the current Spotify app and won't be releasing any new features or improving support for old devices going forward.
For now, you can continue using the current version of Spotify on previously supported Windows Phones, and it will remain available for download via the Windows Store," Spotify's Community Manager Rorey wrote in the forum.
As Spotify is Microsoft's partner, the company could soon release the UWP app. With Groove Music and Spotify dead on Windows Phone, which music streaming services do you use? Let us know in the comments section below.