Kantar's latest report for the smartphone market share has revealed that Windows Phone's market share once again dropped. Microsoft's mobile platform market share has seen a slight drop in all major countries.
It appears that even Microsoft can't stop the market share of the platform from dropping. Today, Kantar has released the new report for the 3 months ending July 2017. The new report reveals that Windows Phone's market share in the USA has dropped to just 1.3% from 2.4% last year.
Another shocking change is that Windows Phone now owns 0% share in the smartphone market in China. Last year, the OS had 0.2% market share in China but now it seems Windows Phone has been phased out in the country.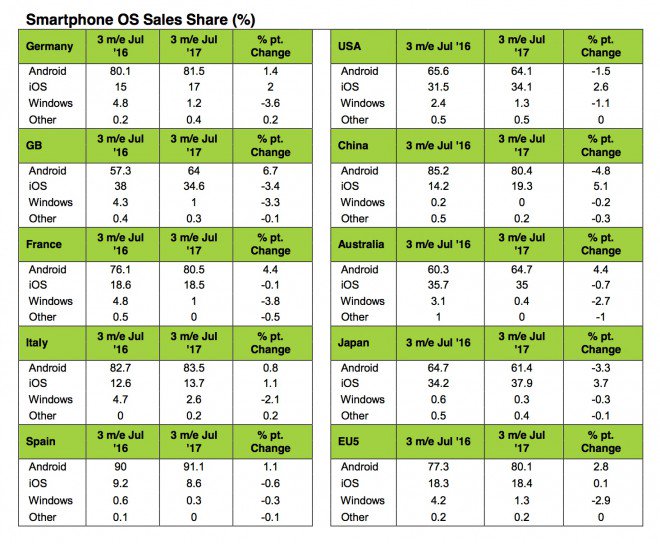 Unfortunately, Windows Phone is no longer popular in Italy, last year the OS used to have 4.7% market share whereas now it has dropped to mere 2.6%. Similarly, in the UK, Windows Phone market share collapsed to 1% from 4.3%.
It is quite apparent to see big drops in Windows Phone market share as Microsoft and even its partners are no longer launching new phones. Recently, IDC also reported that Windows Phone fell to just 0.1% share whereas Android is up to 85%.