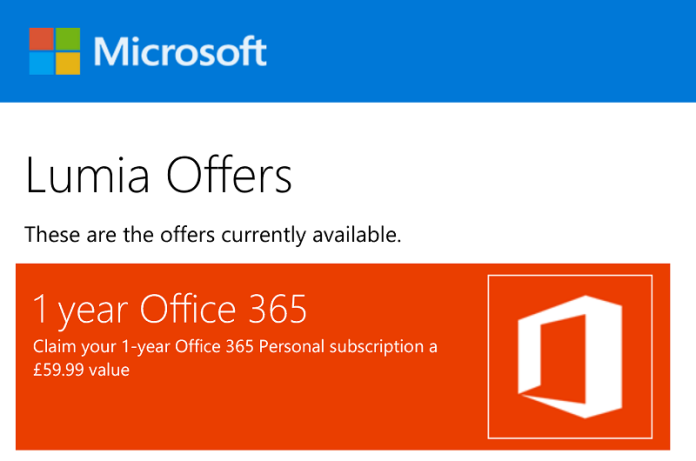 Microsoft has killed a Lumia branded app again and this time the axe fell on the Lumia Offers app. The app showcased a Lumia specific offers to users, like displaying free offers of display docks with the purchase of a new Lumia 950/950XL and a year of Office 365 subscription.
The app now displays a message, redirecting users to the Windows Store to check for offers available for existing Lumia users. With Microsoft phasing out the Lumia brand, the culling of Lumia specific apps and offers comes as a no surprise and this trend will continue in the future.
Users are advised to check on Microsoft's Windows Store page for offers and deals from now on.