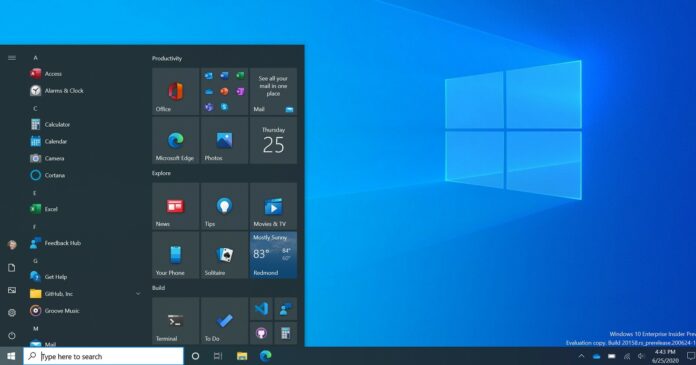 Windows 10 KB5031445 update for the October 2023 Patch cycle is rolling out to version 22H2, advancing PCs to Build 19045.3636. You can grab the optional update via Settings > Update & Security > Windows Update or head to the Microsoft Update Catalog for Windows 10 KB5031445 offline installers.
KEY POINTS
Windows 10 KB5031445 is an optional October 2023 update for all Windows 10 version 22H2 editions, including Home, Pro, and Enterprise.
The update addresses performance issues, including memory leaks in ctfmon.exe and TextInputHost.exe, a printing error with v4 print drivers, and a problem with Outlook not responding when using an Internet Printing Protocol (IPP) printer.
It also fixes an issue with the /efsraw switch in robocopy and introduces a new version of the Windows 10 servicing stack update for better update installation. In terms of known issues, Microsoft acknowledged bugs related to BitLocker configurations.
Interestingly, the patch doesn't have a lot of 'improvements' in the official release notes, but it offers notable fixes for issues experienced with touchscreens.
Today's patch will advance Windows 10 22H2 to Build 19045.3636, and Microsoft has clarified it won't force the download or install the update. This means the optional patch could be skipped, and we'll get the same fixes, improvements and changes with the Windows 10 November 2023 Update.
The patch is titled "2023-10 Cumulative Update Preview for Windows 10 Version 22H2 for x64-based Systems (KB5031445)".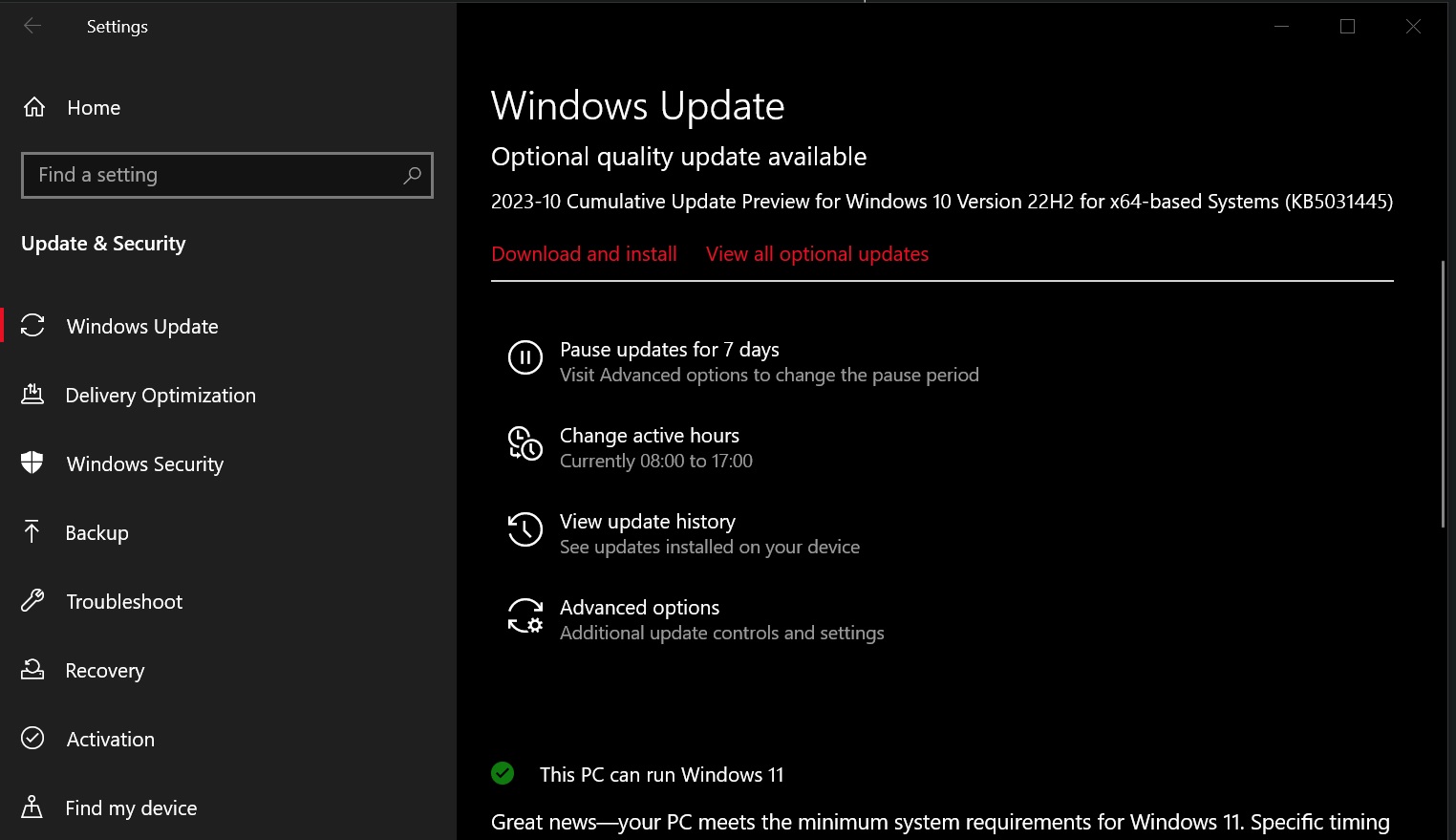 As shown in the above screenshot from our device, when you check for updates in Settings > Updates & Security > Windows Update, you will notice the patch is labelled as "Optional quality update available". To begin the installation, click Download and Install.
Download Links for Windows 10 KB5031445
Windows 10 KB5031445 Direct Download Links: 64-bit and 32-bit (x86).
Windows 10 KB5031445 (Build 19045.3636) Full Changelog
Windows 10's 26 October 2023 Update fixes multiple performance-related issues, including an issue that causes memory leaks in two processes: ctfmon.exe and TextInputHost.exe, enhancing system stability. This change could improve performance on some systems, particularly on devices that observed high memory usage.
Additionally, Microsoft is patching a printing error encountered when using v4 print drivers.
Microsoft is also rolling out significant performance improvements to the desktop or legacy Outlook client. According to the release notes, Microsoft has fixed an that causes Outlook to stop responding when using an Internet Printing Protocol (IPP) printer to print emailed documents.
Compared to Windows 11 KB5031455, which was also released today, KB5031445 doesn't have a lot of bug fixes. The last notable change in the Windows 10 optional patch is a fix for an issue with /efsraw switch, which ensures proper data copying while using robocopy (a command to copy files data from one location to another).
Additionally, the update introduces a new version of the Windows 10 servicing stack update – 19045.3634. This servicing stack update focuses on quality improvements, ensuring a robust and reliable component for installing Windows updates.
Known issues in Build 19045.3636
Microsoft has confirmed it's aware of a known issue related to BitLocker configuration where two policy settings (FixedDrivesEncryptionType or SystemDrivesEncryptionType) may cause 65000 errors with a prompt nagging users.
It's unclear when the tech giant plans to fix BitLocker errors, but you can mitigate this issue by setting the relevant policies to 'not configured'.