Windows 10 April 2023 Update (KB5025221), released on April 11, is reporting causing new issues for users, including printer problems. This mandatory cumulative update was released to address several bugs in the operating system, including a fix for an issue where Windows incorrectly detects USB printers as multimedia devices.
However, the Windows 10 April 2023 Update appears to have backfired, with some experiencing new printer-related issues. These reports have surfaced online after users flagged critical problems with Windows 11's April 2023 update (KB5025239), including a bug that causes performance issues.
Following the Windows 10 patch, users reported difficulties with the document scanner functionality on printers like Brother's DCP-L2540DW. Uninstalling KB5025221 seemed to restore the scanner's functionality, confirming the update as the cause of the problem. This bug has particularly affected small businesses that rely on work printers.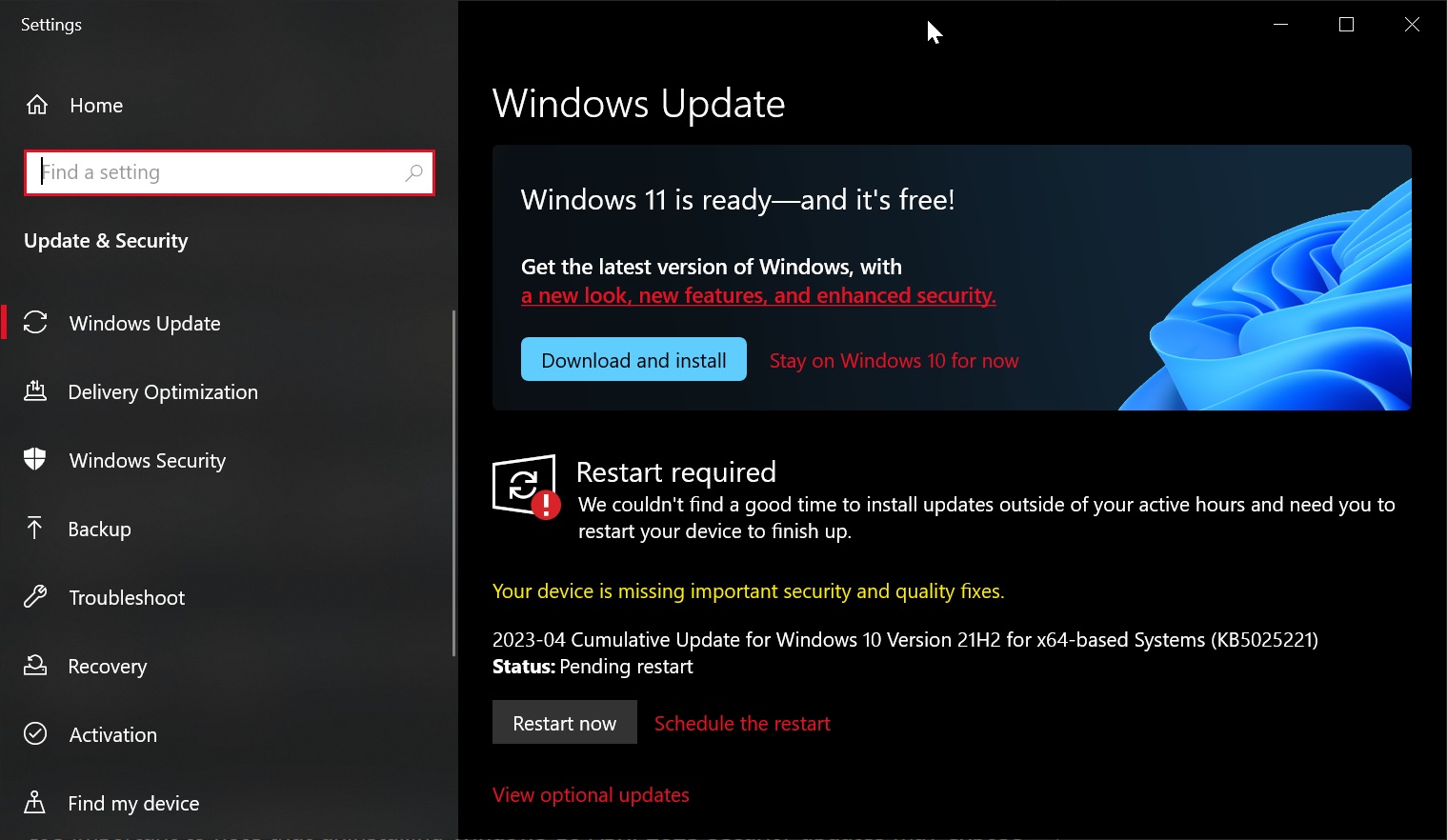 In a thread on the Microsoft forum, users echoed the reports from Reddit and confirmed issues with the Brother HL-L3210CW printer after installing KB5025221. This update caused the printer to stop working, with data sent to the printer but not printed. Despite concerns over security risks, uninstalling the updates resolved the problem.
In addition to printer issues, some users experienced problems with the default apps settings menu, which opened every time they launched Google Chrome. This problem was reported by a portion of the pilot group affected by the update.
Additionally, other users flagged Windows Update failures, and various troubleshooting methods failed to resolve the issue.
"I had some trouble getting this cumulative update to appear in Windows Update for some reason. Using Win 10 Pro 22H2," one user posted in a Reddit thread. "When I got the cumulative update to appear, it was stuck at 0% downloading in the GUI but was installing regardless (I could hear my PC's CPU fan spin up)," they added.
How to uninstall KB5025221 (April 2023 update)
To fix these issues with April 2023 update, it looks like you'll need to remove the update from your system and pause it until further notice from the tech giant. To uninstall Windows 10 updates, you can use Command Prompt or Control Panel.
First, open the Start menu, type "Control Panel" in the search bar, and then open the Control Panel app. Go to "Programs and Features" and select "View installed updates" on the left side of the window. Locate the KB5025221 update, right-click, and choose "Uninstall."
Follow the on-screen instructions to remove the update from your device, and make sure you pause the update.
It's important to note that uninstalling Windows 10 April 2023 security updates may expose your system to security vulnerabilities or other issues it was designed to address.