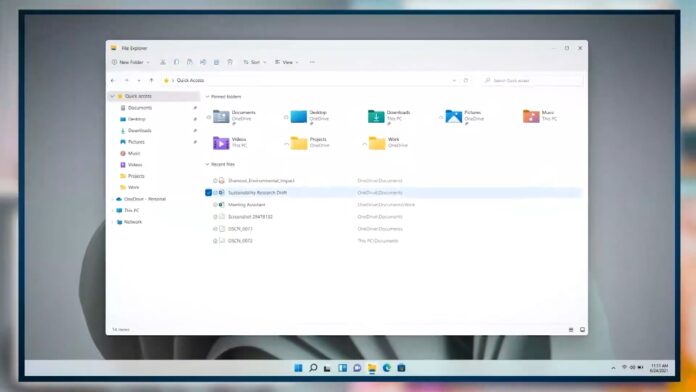 Windows 11 is now widely available for users and it comes with plenty of design changes or improvements. If you've already upgraded to Windows 11 version 21H2 (Build 22000), you probably know that the main or modern context menu still comes with a "Show more options", which opens the original context menu.
Windows 11's new right-click menu is bigger and easier to read or touch than Windows 10's, but it's also slower and Microsoft is aware of the reports. Redesigned context menu comes with icons for basic actions like copy, paste, rename and delete. These options were previously lost in all third-party app commands that bloated the classic menu.
Windows 11's context menu hides functionality you might want under a new menu/button called 'Show More Options', which basically opens the classic context menu. However, the classic context menu has design/padding issues and that's something the tech giant plans to address in a future release.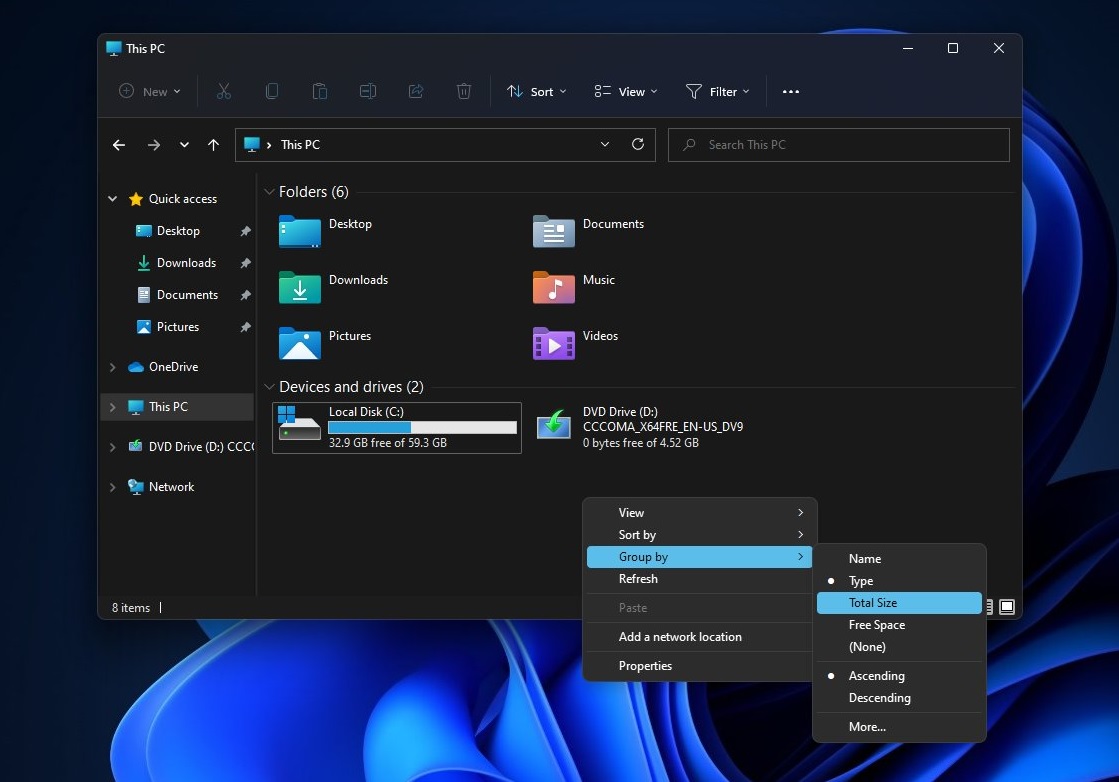 As you can see in the above screenshot, Microsoft is now testing a new look for the classic/main context menu, which appears when right-clicking in a folder of File Explorer or on the desktop.
This is basically the original context menu that was bundled with Windows 10, but it has been updated with a new design and it looks pretty clean. It also uses a new blue accent colour, typically used in modern Windows apps. However, it currently doesn't respect the accent colour in Windows 11 set by the user.
Microsoft is testing the improved classic right-click menu in the Dev Channel of the Insider Program and it will eventually get better. It is not yet clear as to when the update will begin rolling out to testers outside the program, though it's possible that the new context menu will be included in Windows 11 version 22H2, which is set to arrive in October 2022.
The most recent preview build also comes with important changes for those who expect the modern context menu to appear immediately when they right-click on the desktop. The modern option has long been considered a slow menu by Windows power users, and Microsoft has listened to the feedback.
In a future release of Windows 11, you can expect performance improvements for both the context menu and Explorer.exe. Microsoft is also planning to patch crashes caused by File Explorer and taskbar, and these improvements will be bundled with a future Patch Tuesday release.