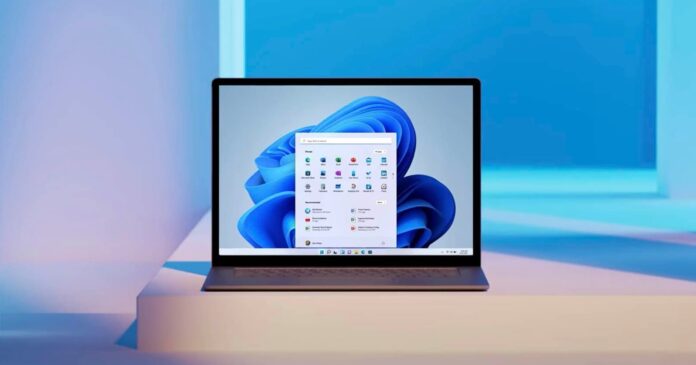 Windows 11 KB5007215 is now rolling out to users outside the Windows Insiders program and it patches a bug that was causing performance issues for some users.
As you're probably aware, AMD announced that their Ryzen series processors have taken a performance hit on Windows 11. Installing Windows 11 on Ryzen machines could reduce the performance of systems by 3-5% impact and up to 10-15% in some conditions. In addition to AMD-specific issues, some users also flagged the Explorer memory leak bug.
Luckily, Microsoft has developed a fix for these performance issues caused by Windows 11 and it's now rolling out with KB5007215 through Windows Update. Reports suggested that the patch addresses performance issue which affects some AMD processors that are supported by Windows 11.
The list of affected processors includes Ryzen models, but some users have also reported problems on AMD EPYC.
If you check for updates today, a new patch with the following title will appear:
2021-11 Cumulative Update for Windows 11 for x64-based Systems (KB5007215)
Download Links for Windows 11 KB5007215
Windows 11 KB5007215 Direct Download Links: 64-bit.
Windows 11 KB5007215 (Build 22000.318) Full Changelog
Fixes an issue that could prevent the Start menu from opening.
Fixes various issues with Explorer.exe and File Explorer modern UI.
Fixes memory leak and performance issues.
Fixes Bluetooth devices delay.
Fixes a bug that causes devices to stop responding.
What's new and fixed in Windows 11 Build 22000.318
The performance issue highlighted in the opening paragraph is the result of compatibility issues between Windows 11 and AMD. As per AMD, Windows 11 causes L3 cache latency to increase three times and apps dependent on the CPU threads will see a performance hit when you install the new operating system.
AMD further noted that problems are more noticeable on newer processors that operate at 65W.
Thankfully, this has been addressed in Windows 11 Build 22000.318, which is rolling out to everyone. You can download and apply the performance patch by just visiting the Windows Update page in the Settings app and manually checking for updates.
If you don't install the patch manually, it will be downloaded automatically in the background based on your device usage.
Windows 11 update resolves Explorer issues
In addition to performance improvements, Windows 11's latest cumulative update comes with very important fixes for File Explorer (explorer.exe).
For example, Microsoft has fixed an issue where moving app windows will result in noticeable performance issues or animation lag when you have the File Explorer window open and visible on the screen.
Similarly, Microsoft has addressed an issue where File Explorer's UI fail to handle inline composition when you try to rename files using folder view. Another bug has been fixed that causes a memory leak when the system detects certain registry keys for the Virtual Desktop ID.
Today's update patches a bug where Windows Search and File Explorer search could fail when the search index is damaged in certain ways; attempts to search using the taskbar or File Explorer fail.
Here's a list of all other important fixes included in today's patch:
Fixes an issue that could result in Xbox Game Bar recording issues
Fixes an issue that was causing distortion in the audio.
Fixes memory leaks caused by the lsass.exe process.
Fixes BitLocker errors on virtual machines.
Fixes a bug that prevents Office apps from working on certain machines.
Microsoft has made adjustments to the contrast theme colors and hyperlinks are now more distinct when you hover over them.
Fixes an issue could result in a black lock screen when you set up a slideshow.
It's worth noting that Microsoft has been testing these fixes with testers in the Insiders program for nearly two weeks, and now the company is pushing the build to all users out there. Keep in mind, however, that Microsoft is still working on explorer.exe crashes and buggy taskbar.
This patch is part of the Patch Tuesday cycle, so it's not an optional update and it will download automatically at one point.
In addition to the latest patch for Windows 11, Microsoft has also released a new cumulative update (KB5007186) with various bug fixes.