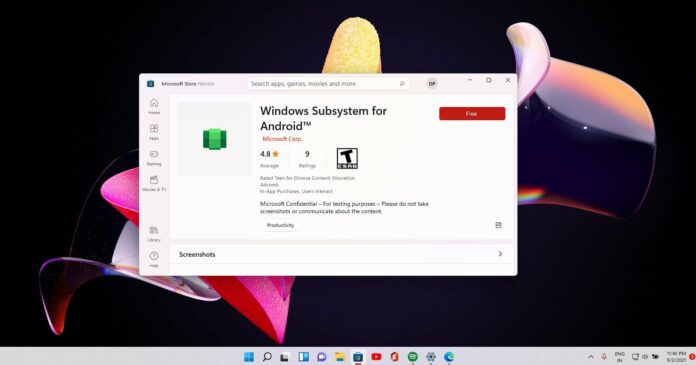 Windows 11 is projected to launch on October 5 and it will ship with all features currently available in the Beta Channel of the Windows Insider program. One of the most anticipated features in Windows 11 is support for the Android subsystem, but it wouldn't be available at launch, according to Microsoft.
Microsoft needs additional time to test the Android subsystem for Windows 11 and it wouldn't be available at launch. However, testers in the Windows Insider program will be able to try the first preview of the Android subsystem later this month, according to a new Store listing.
Ahead of the public beta testing, Windows Subsystem for Android has appeared in the Microsoft Store for Windows 11 Build 22000 or newer. Windows Subsystem for Android in the Microsoft Store appears to be a placeholder and it suggests that the tech giant is getting the Store ready for the first set of Android apps.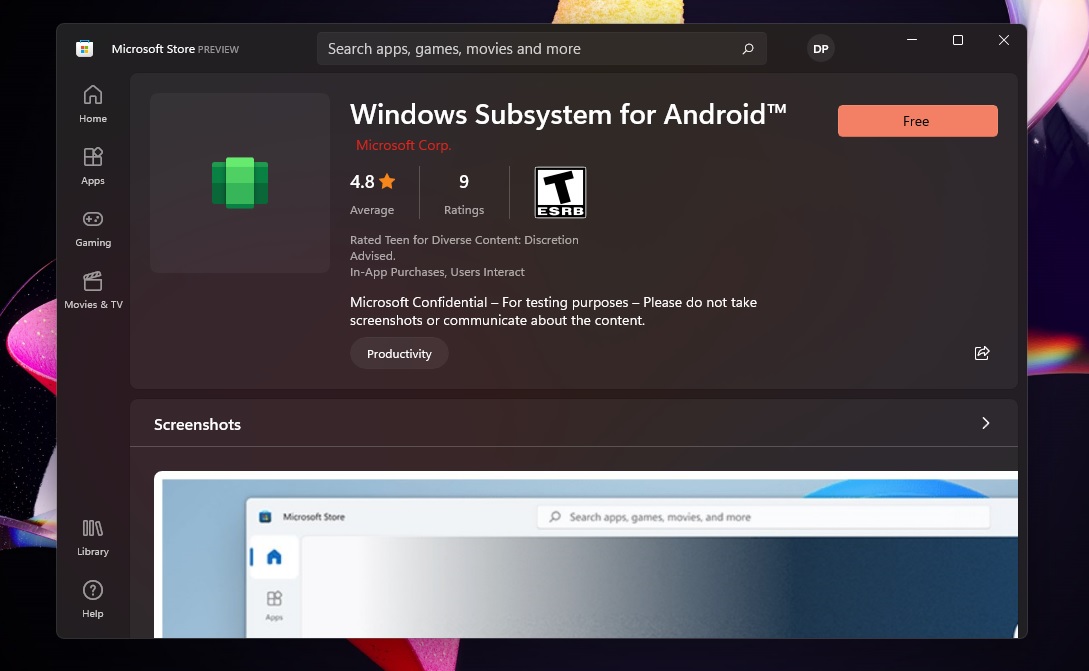 We installed the "Android subsystem" from the Microsoft Store on one of our supported machines, but it currently leads to a black window and does nothing. The listing has also confirmed the subsystem will require at least 8GB of RAM, but you'll be able to install it on devices with 4GB of RAM as well.
"Your experience might be affected", according to Microsoft.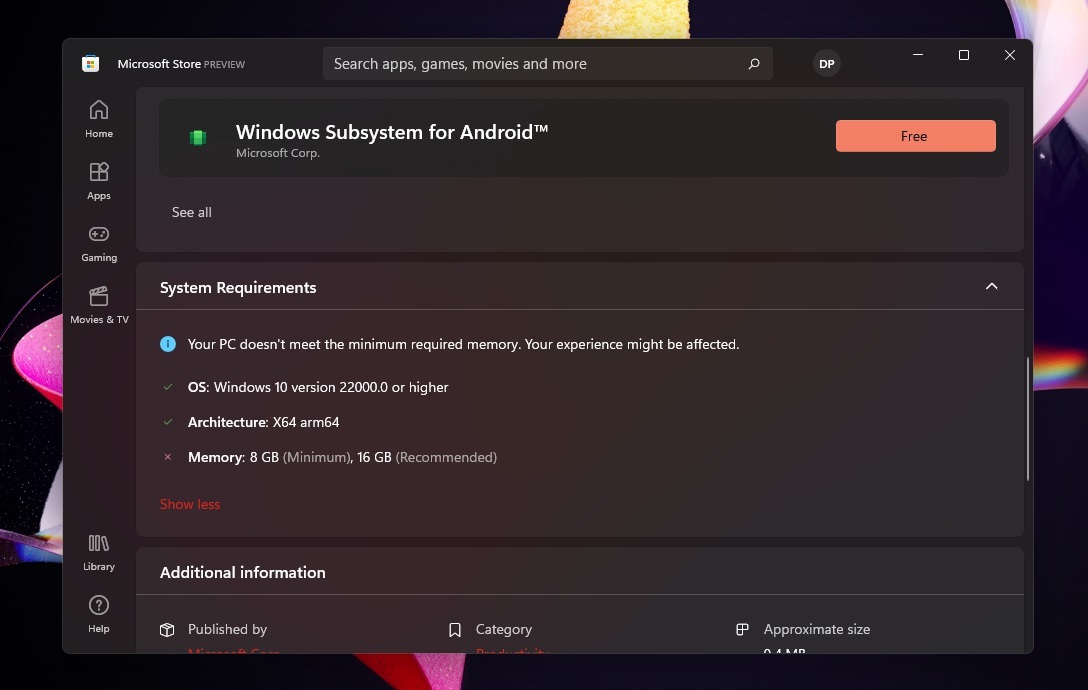 At the time of publication, the listing is still live and it says "confidential in the description, suggesting that the app is for internal testing only.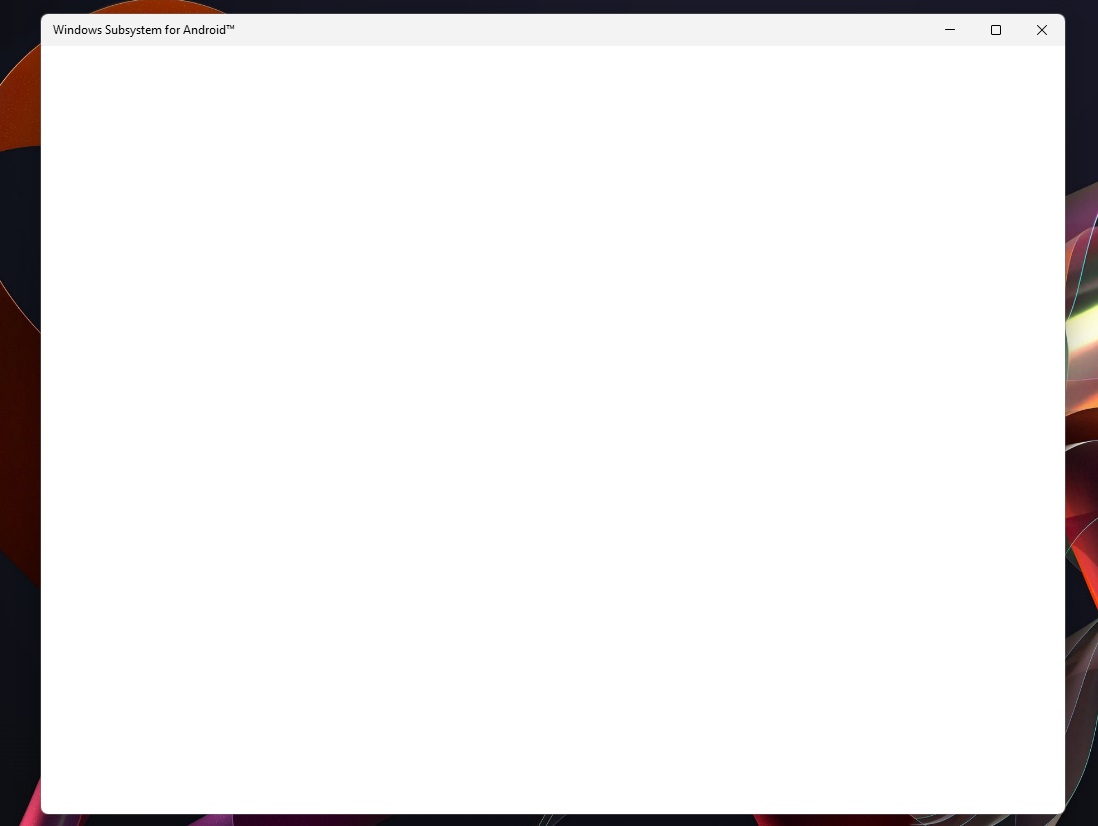 It's highly likely that the Android Subsystem installer in the Microsoft Store will make it easier to add or remove the feature on previous versions of Windows 11. There is no mention of this in the actual Microsoft Store app listing though.
As you're probably aware, Android apps in the Microsoft Store will be downloaded and installed from the Amazon Appstore. This will allow users to run mobile without the need for any other third-party software and they can also sideload Android apps using the APK files downloaded from the internet.