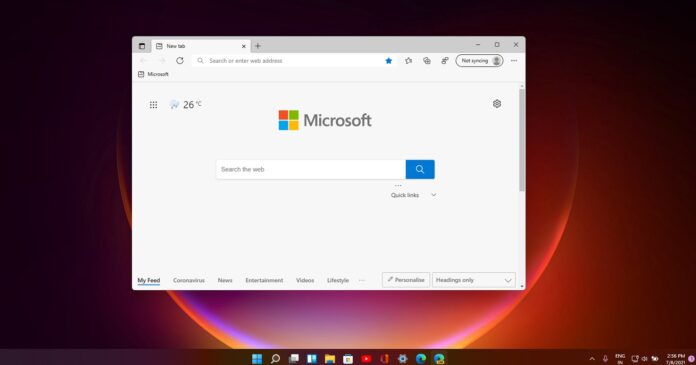 The next update for Microsoft Edge is version 94 and it will be released with a bunch of new features and improvements. Version 94 is currently available in the Dev Channel of the Edge Insider program and Microsoft is allowing users to try some of the new features that will be released to everyone in the coming days.
As per the official changelog and roadmap, Edge 94 is expected to introduce a new immersive reader experience and additional improvements for Sleeping Tabs. We're also getting a new price history feature that will help you find the best time to purchase a product.
You'll be able to view price changes on Amazon.com and 9 other retailers, according to the official changelog. Microsoft believes this new price history will allow users to discover and shop products more easily, and it's part of the browser's built-in shopping coupons tool.
Immersive Reader is getting better
Microsoft Edge's immersive reader provides a clutter-free experience when you read long and detailed articles on sites like Wikipedia. Immersive reader changes the default fonts and background so you can focus on the content, and it's getting better in the next update.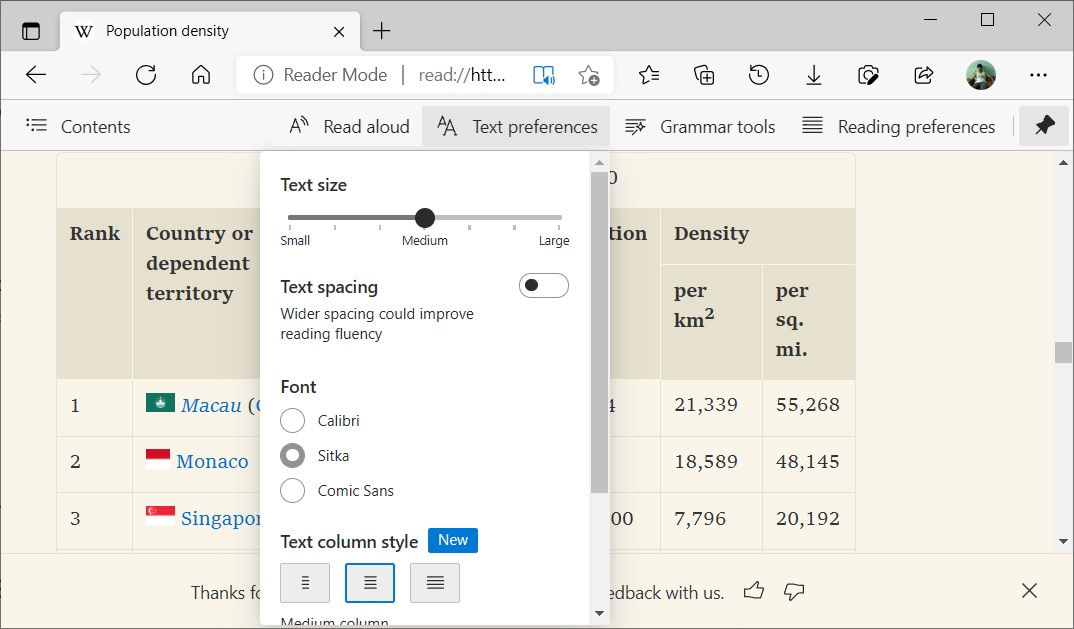 In the upcoming Edge version, you'll be able to change the column style between narrow, medium or wide. This option is called "text column-style" and it will appear under Text preferences in Immersive Reader.
Sleeping tabs is getting better
One of Microsoft Edge's flagship features is sleeping tabs and it can save up to 43% memory in some cases.
Starting with version 94, users can put the tabs to sleep after just 30 seconds of inactivity instead of five minutes. Of course, at the moment, Edge tabs can asleep after five minutes of inactivity.
You can change the interval by heading to Settings > System > Performance > Sleeping tabs.
In Canary builds, Microsoft is also adding a new status indicator to help users better understand the benefits of sleeping tabs. As you can see in the screenshot below, you can soon view specific memory savings by hovering over a tab.

Microsoft is still testing the new sleeping tabs indicator and it should roll out to everyone in the near future.
Other improvements coming to Microsoft Edge
Version 94 promises better notification support for Progressive Web Apps installed using Microsoft Edge. After the update, web apps alerts will no longer show as coming from the browser. Instead, the web apps will finally use their own name in the push notifications to offer a native app-like experience.
In terms of security, next Microsoft Edge will enable CET hardware-dependent control flow security feature on supported hardware.
Microsoft is also working on a new Fluent Design for Chromium Edge, but some of the design changes like the Mica effect will only work on Windows 11.