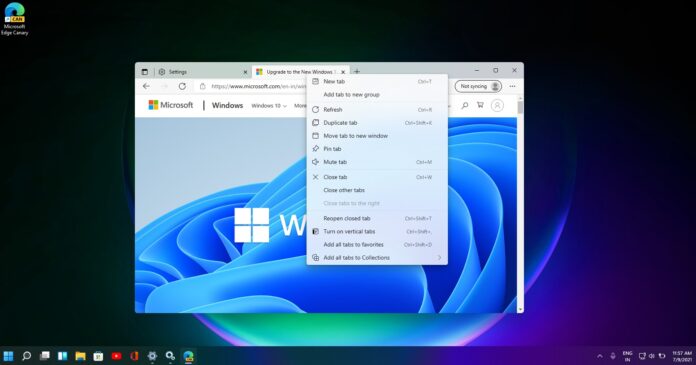 Windows 11 introduces new features and opportunities for everyone. For developers, Microsoft has introduced a new design feature called "Mica", which is an opaque and dynamic material that will allow apps to respect the theme and desktop wallpaper. As expected, this new design is also coming to Microsoft Edge along with Fluent Design.
Fluent Design is not a new feature and it's already available in Windows 10 or Windows 11, as well as recent Microsoft apps, but some effects are currently missing in the company's Edge browser.
Back in 2020, the Microsoft Edge team said the transparency effect that so many people seem to love is not the company's number one priority. However, with the latest update for Edge Canary on Windows 11, we're finally seeing a proper implementation of the Fluent Design language, including an acrylic transparency effect for the menus.
Edge UI update brings Fluent Design's acrylic effect to the right-click or context menu and the browser's primary menu (aka three dots menu). At the first glance, Microsoft Edge's new design looks much more modern and is something that will improve overall consistency on Windows 11.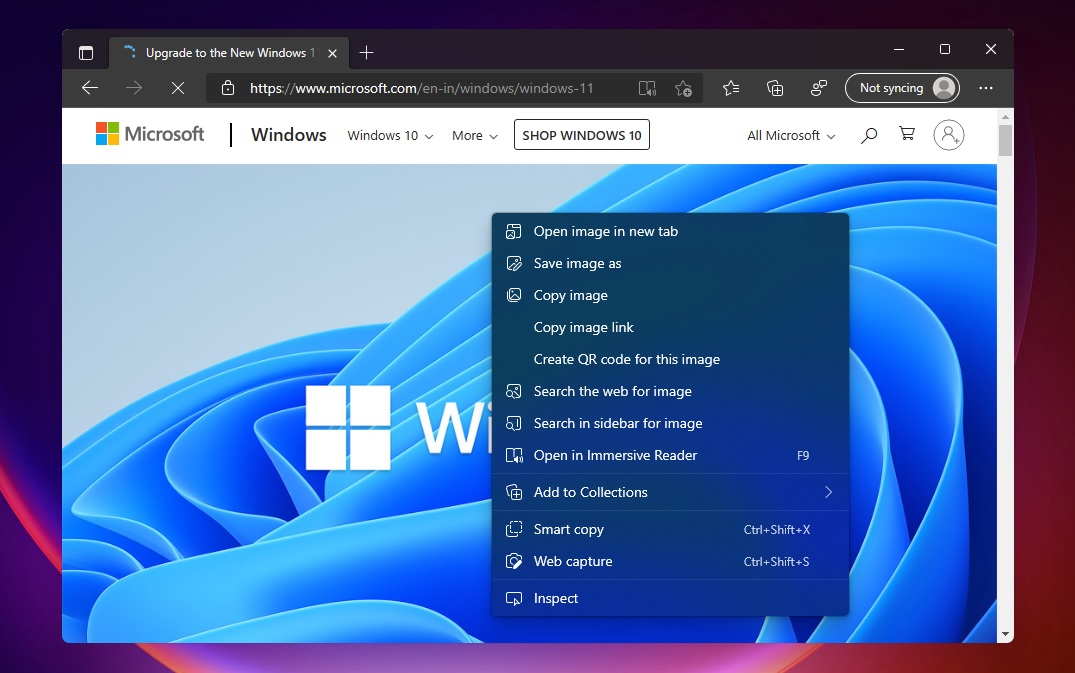 It's worth noting that there isn't a pivotal focus on Fluent Design's transparency in the latest Microsoft Edge overhaul. For example, the title bar is using a new design element called "Mica". At the first glance, it may look like the traditional transparency or acrylic effect, but that's not the case.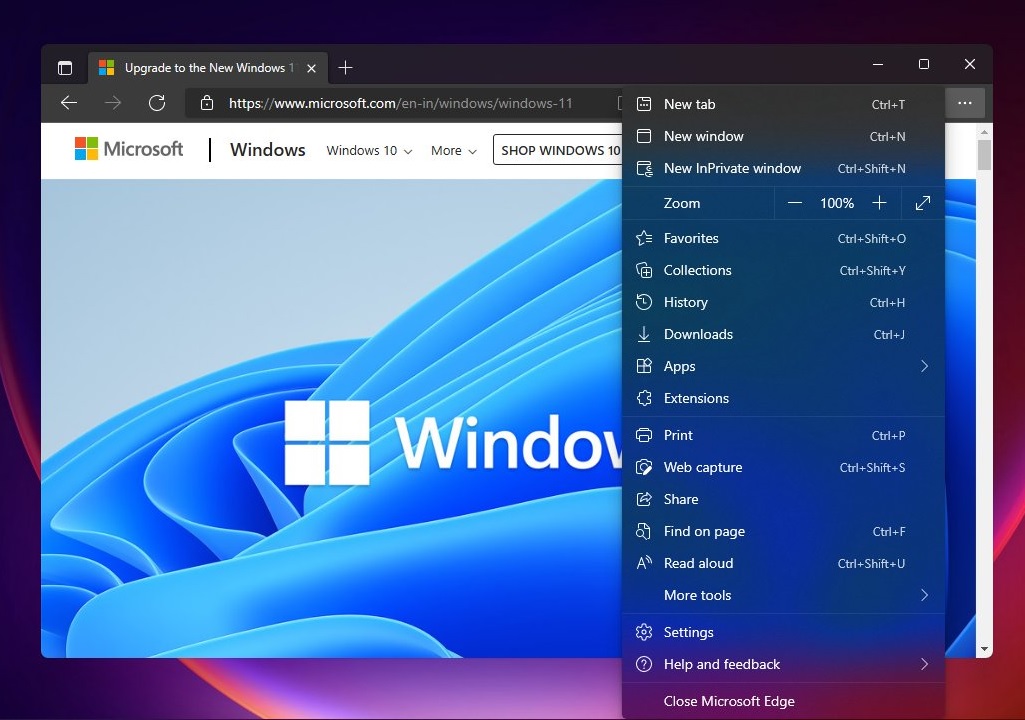 Unlike Fluent Design's acrylic transparency, Mica is an opaque and dynamic material that uses Windows 11's native theme and desktop wallpaper to paint the background of the app's title bar, as shown in the above screenshots.
Developers can apply Mica to their app's backdrop to create a "visual hierarchy" and improve the clarity of the window which is in focus. At the moment, Microsoft is testing the Mica effect for the title bar only and it's very subtle, so you may not notice it on darker backgrounds.
Microsoft is also making the Edge menus brighter and the browser's window comes with additional space around the minimize/close buttons.
To try the new look, you need to be running the Canary build of Edge and visit edge://flags and then enable the flag "Windows 11 Visual Updates". Note that this flag is under development and Microsoft could be working on additional improvements for Edge on Windows 11.
In addition to design improvements, Microsoft Edge has also received support for a tabs sharing tool, improved built-in game, and more in the latest updates.