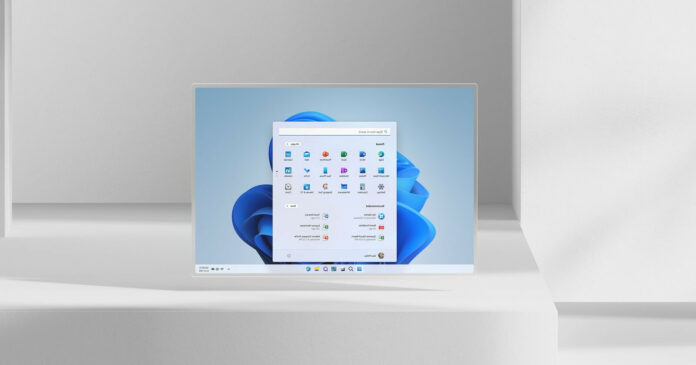 Windows 11 will begin rolling out to devices later this year, with testers in the Windows Insider program getting the early bits next week. Ahead of the wider rollout, PC makers – Dell, HP, Asus, and Acer – have shared the list of devices supported for Windows 11 upgrade.
Most modern devices that shipped with Windows 10 should have no problem handling Windows 11. According to Microsoft officials, you'll need a processor that's at least 1 GHz faster with TPM 1.2 or newer support, 64GB of storage and 4GB of RAM. You'll also need a Microsoft account if you use Windows Home.
The big question is what devices will be able to run Windows 11? Thankfully, leading PC makers have shared a list of devices compatible with Windows 11.
List of Dell PCs eligible for Windows 11
Every Dell Windows 10 PC sold through the company's e-commerce platform would be eligible for the new operating system, according to the company. Additionally, older devices will be supported as well.
Here's a list of devices tested by Dell for Windows 11 upgrade:
Alienware desktop and laptop
G-Series desktop and laptop
Inspiron desktop and laptop
XPS desktop and laptop
Vostro desktop and laptop
Latitude
OptiPlex
Precision Workstation
Mobile Precision
As you can see in the above list, the most popular products – Alienware, Inspiron, XPS, Latitude and others – are supported. You can also visit Dell's support page and search for a device to see if it has been tested for the latest version of Windows 11.
Even if your device is not listed, it might still receive the update as long as it meets the minimum requirements highlighted above.
However, it is worth pointing out that Dell won't provide you with new drivers if your device is not tested by them. Only tested machines will receive drivers from the company, but you can still install drivers from Intel, AMD or Nvidia manually.
List of HP PCs eligible for Windows 11
HP has also published a list of devices supported for Windows 11, but the list currently highlights flagship products only. A comprehensive list is currently not available and we're expecting more details from the PC maker later this year.
Here's a list of devices tested by HP for Windows 11 upgrade:
HP Spectre
HP ENVY
HP Pavilion portfolios (HP ENVY x360 15, Spectre x360 14, the HP Pavilion All-in-One)
OMEN 16, Victus by HP 16, OMEN 30L Desktop and other OMEN products.
HP Elite and HP Pro devices like the HP Elite Dragonfly G2.
HP ZBook Studio G8 and Z by HP workstations.
As mentioned, we're expecting a full list of tested devices later this year. For now, it looks like HP has only tested flagship products.
List of Asus PCs eligible for Windows 11
ProArt Studiobook One, Pro X, Pro 15, Pro 17
Zenbook Pro Duo
Zenbook Pro 14
Zenbook Pro 15
Zenbook 3 Deluxe, and S.
Zenbook Flip series
Zenbook UX310, UX311, UX410
Zenbook 13 and Zenbook 14.
Zenbook 14 Ultralight, Duo, Duo 14
Zenbook 15
Vivobook Pro 15, S13 series, S14 series, S15 series.
Vivobook Flip 12, 14, 15, 17
ASUS EXXX lineup.
List of Acer PCs eligible for Windows 11
Acer has promised a free Windows 11 upgrade for all devices announced in the past three and currently available on the market. A list of compatible hardware is currently not available on the company's website.
As mentioned at the outset, Microsoft formally announced Windows 11 on June 24 with a long list of new features, redesigned Windows Store, Microsoft Photos app, File Explorer, and more.
More on next generation of Windows
Needless to say, Windows 11 is a big upgrade and it also comes with plenty of changes to hardware requirements. In some cases, you'll see the error message "This PC can't run Windows 11" on compatible hardware, but Microsoft has promised a fix, which will be released soon.
It's also worth pointing out that Windows 11 requires TPM 1.2 or newer. If you don't have a TPM module, you won't be able to install the update, at least officially.