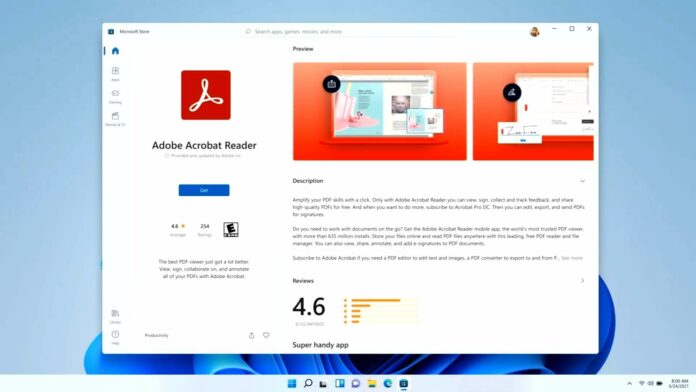 During the second event aimed at developers, Microsoft took the wraps off its new app store for Windows 11 and Windows 10.
The Microsoft Store, otherwise known as Windows Store, has been "rebuilt" and redesigned to offer more than the store currently available on Windows 10. Microsoft explained that the new Store offers better experience and performance than the Windows 10 Store, which has largely remained unchanged since its original Windows 8 version.
The visual redesign is based on Fluent Design and WinUI. It looks less cluttered and it comes with a new navigation menu on the left side. At the top of the store, there's a new search bar, which is also available in the redesigned Windows Settings and Microsoft Photos app.
Microsoft has also redesigned the apps page in the Store with more clarity on downloads size, reviews, app features, changelog and other information.
Stories are coming to Microsoft Store
Microsoft is also bringing stories to its new Store. This feature will help users discover new apps and it will also help developers inform users about their new apps and games, according to the company.
According to Microsoft, Windows Store stories are "rich editorial content" featuring a set of images/screenshots highlighting features offered by the app.
New search bar
The search bar has been redesigned and it finally works.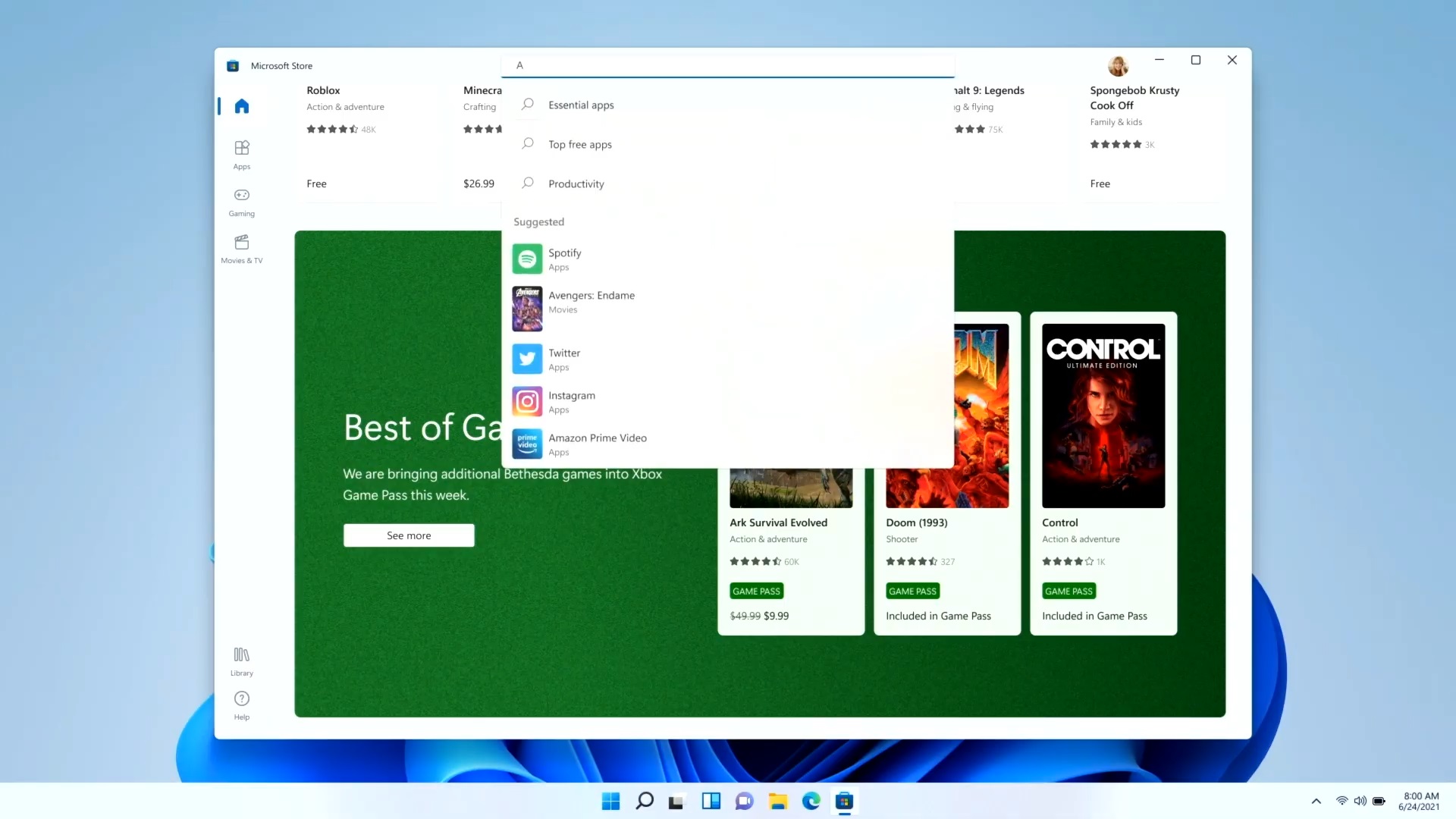 Using the search bar, you can quickly preview apps available in the Store by typing keywords. The search bar will also show results from the Amazon Appstore, which powers the section of the Android apps in the Microsoft Store.
New pop-up store
To better support web apps, Microsoft is introducing a new store pop-up that will allow users to install apps from the browser. This feature works when the user clicks on a Microsoft Store badge/banner on a website like Spotify.
When you click a Microsoft Store download badge, Windows 11's app installer pop up will appear and it will help you manage the installation.
New policies for developers
Windows 11 Store is now more open for developers and it will support more types of Windows apps. For example, developers can now publish any kind of desktop app made using .NET, Electron, React Native, UWP, Xamarin, Java, PWA, and of course Win32 is now supported as well.
Another big change is support for third-party commerce platform on Store. Developers will be able to use their own commerce solutions in their apps to charge customers and Microsoft won't take any fees, which means 100% of the revenue will go to the developers.
The new Microsoft Store is coming later this year, but Microsoft will release the first preview to the testers in the Insider program this month.