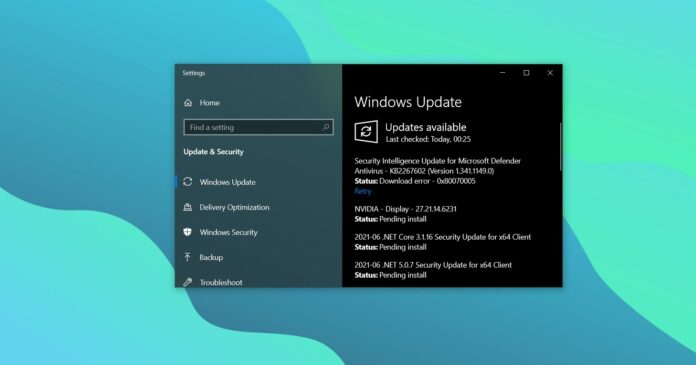 Windows 10 KB5003690 has been released for version 21H1, v20H2, and v2004 via Windows Update. For those interested, Microsoft has also published the direct download links for Windows 10 KB5003690 offline installers. With these installers, you should be able to apply the patch when the installation fails via Windows Update.
Windows 10 KB5003690 has been designated as an optional update and it is offered outside of the company's security patches. The optional update contains important bug fixes and improvements that will be useful if you experience performance issues, stuttering and FPS drops when playing games.
In our test, we observed that these issues are not tied to specific hardware configurations and users complained of unstable framerates, stutter, and even movement lags when playing games like Call of Duty: Warzone, Overwatch, etc. This bug has been reported in March, April, May and June 2021 security updates.
With KB5003690, Microsoft has finally fixed the gaming issues. If you've already upgraded to May 2021 Update, Microsoft said your device will get Windows 10 Build 19043.1081 when you apply the optional patch. For those on version 20H2, they'll be receiving Build 19042.1081 instead. On version 2004, you'll get Build 19041.1081.
On your devices, when you check for updates today, the following update will appear on your screen:
2021-06 Cumulative Update Preview for Windows 10 Version 21H1 for x64-based Systems (KB5003690)
Or
2021-06 Cumulative Update Preview for Windows 10 Version 20H2 for x64-based Systems (KB5003690)
To download and install Windows 10 Build 19043.1081, you can check if it's available in Windows Update. To do this, follow these steps:
Open Windows Settings > Update & Security.
Click on Windows Update.
Select Check for Updates.
If the update is ready for your PC, you'll see an 'optional quality update' message appear under Optional Updates. You can begin downloading the patch by clicking 'Download and install.'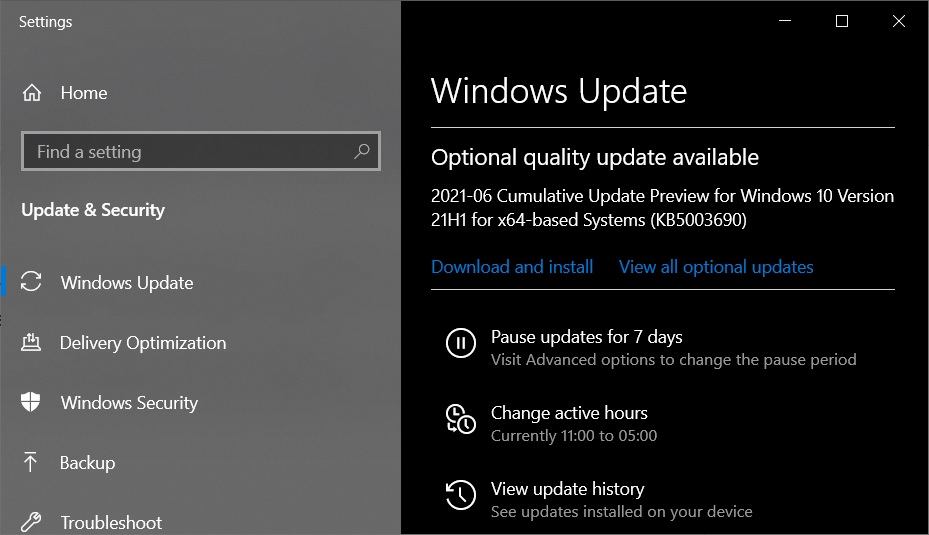 However, remember that the update has only started rolling out in the production channel and it may not be available to all Windows 10 users at the same time. If you see a different update, pause and resume updates to refresh the update list.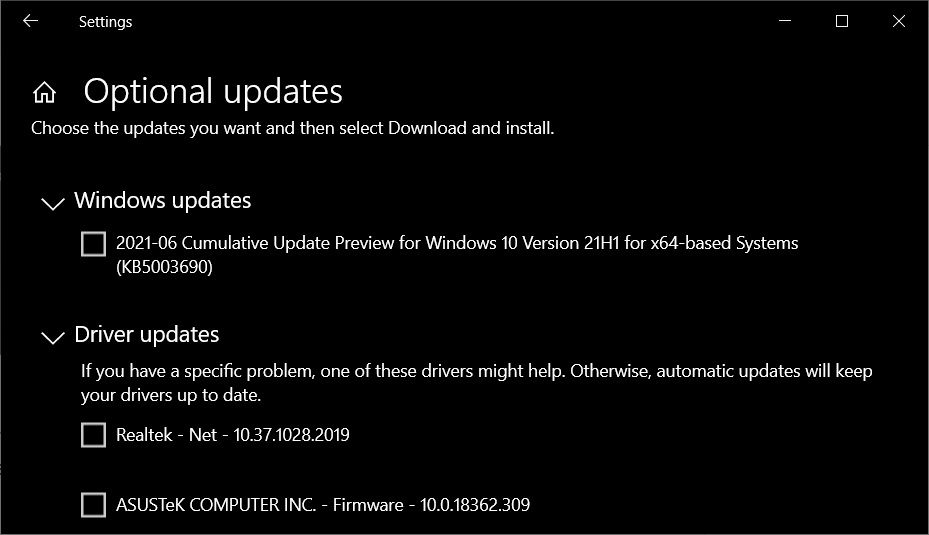 As always, before applying this patch, make sure that you've unchecked drivers to avoid potential issues.
Download Links for Windows 10 KB5003690
Windows 10 KB5003690 Direct Download Links: 64-bit and 32-bit (x86).
The above link will redirect you to Microsoft Update Catalog where you'll find the offline installers for the update. On the update catalog, simply hit the "Download" button after locating the correct version and edition of Windows. If you download the incorrect version, the installation will end abruptly.
When you click on the "Download" button, a new window will appear. You need to copy the .msu link and paste it into another tab to start the download.
Windows 10 KB5003690 (Build 19043.1023) Full Changelog
Microsoft has fixed long-running performance issues with certain games.
Microsoft has fixed News and Interests blurry text bug.
General performance improvements.
Windows 10 performance issues, which included graphical anomalies, nasty frame rate and drops in games, has been fixed in this update. These issues were first reported in March and Nvidia had recommended removing cumulative updates to cure the performance issues.
With Windows 10 19043.1081, Microsoft has finally addressed the bug for everyone. The fix is applied automatically when you download and install the optional patch and restart your PC.
News and Interest issues fixed in the latest optional update
As you may be aware, Microsoft recently enabled News and Interests weather widget on the taskbar of Windows 10. This feature was added with June 2021 cumulative update and it is designed to show weather, traffic and news updates based on your location and browsing activities.
Unfortunately, News and Interests feed is causing issues for a lot of people. For example, some users have reported that the feed breaks their taskbar icons. In some cases, the weather widget icon appears blurry.
With the latest optional patch, it looks like Microsoft has finally improved the reliability of the news feed and addressed blurry text bug.
In addition to these fixes, it looks like the company has also fixed another bug where the search box will not render properly when you turn off News and interests. This issue is noticeable when your device is using dark mode.
As of writing this, Microsoft is currently not aware of any new bugs.