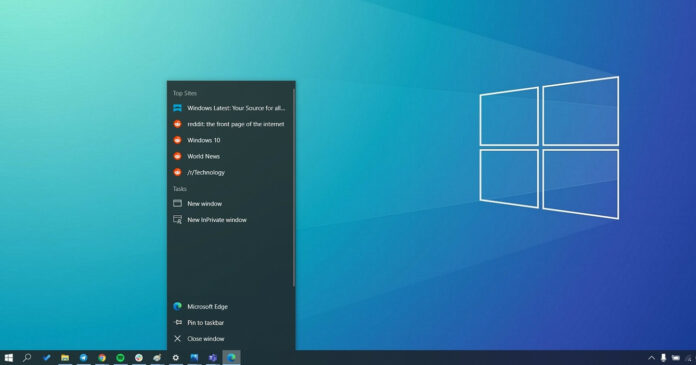 Earlier this year, Microsoft started testing a new feature on the taskbar called "News and Interests". It is basically a widget based on Microsoft's MSN and users can glance at the feed on their taskbar to get personalized content based on their web browsing activities. In addition to the personalized news feed, you can also get weather and traffic updates.
Windows 10's News and Interests feed is similar to Google Discover and it's not a bad concept for those who want news and updates on their taskbar, but it needs serious refinements to be useful.
With June 2021 update, Microsoft is rolling out the new feature to all consumers over the world. Based on the reports we've seen, it appears to be a wider rollout and it is enabled when users install the latest mandatory security update. Once installed, a new weather icon will appear on your taskbar.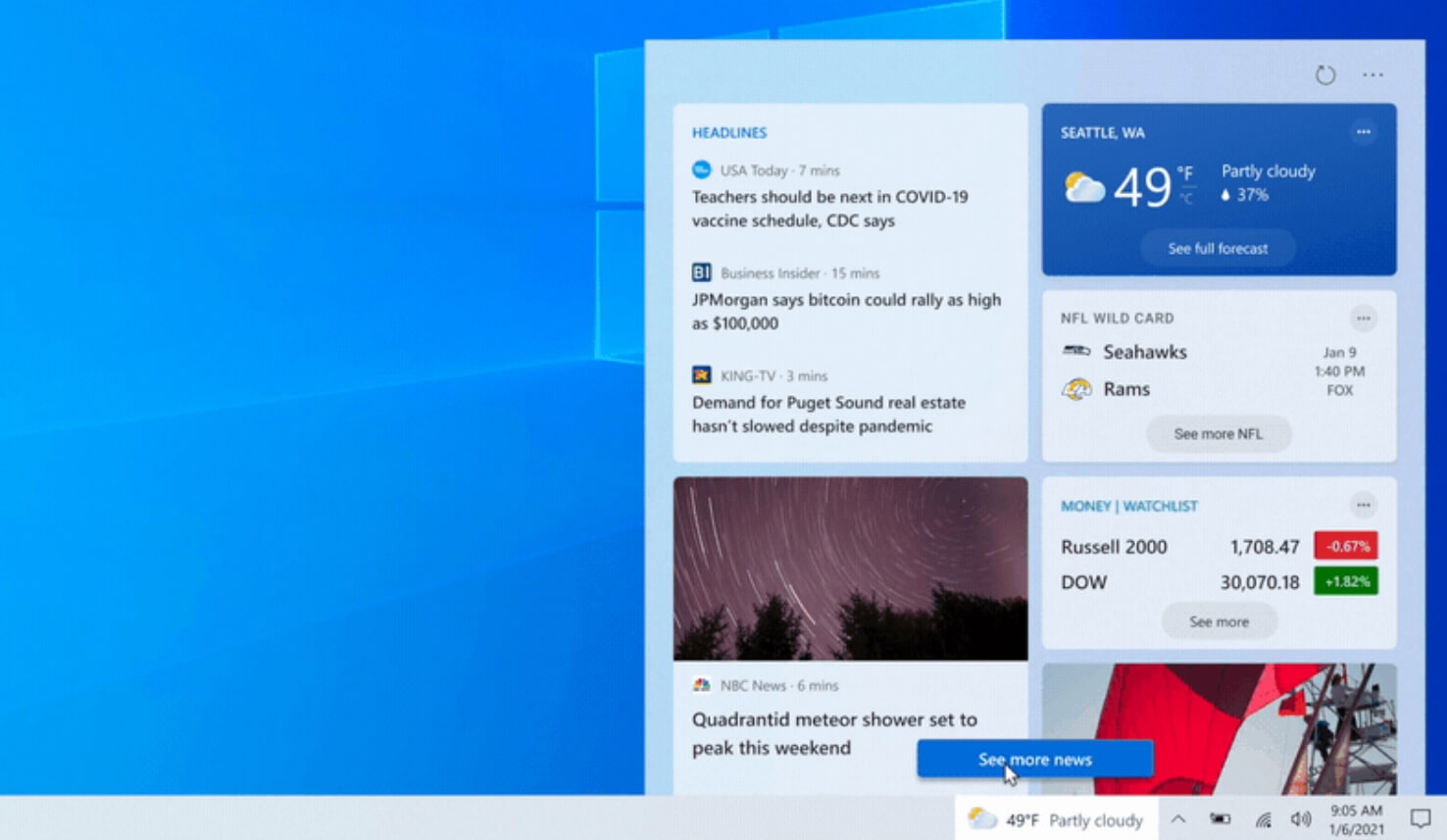 The weather icon is blurry, localization issues
If you hover over the weather icon pinned to the taskbar, you'll see the latest news, traffic and weather updates.
However, Microsoft's News and Interests feed is far from perfect and it's plagued with numerous quality issues. For instance, some users claim there's an issue with the News and Interests feed where the weather widget icon is blurry.

"The new feature is cool, but for some reason, only the text is very blurry on 100 percent scaling, but on 150% it's fine along with 175% & 200%. The issue does not appear on my laptop with 125% scaling," a user explained the problem in a post on Feedback.
Similarly, some people said that the text on the taskbar button will look pixelated on high-resolution screens when the feature is enabled or disabled. I was able to reproduce this bug on my device running Windows 10 version 21H1.
News and Interests feed has other issues too.
Some users flagged localization issue where the feed will show news headlines from different countries in an incorrect foreign language.
"I'm in Finland and when I change the language, it changes to English but after a while, it reverts back to Finnish. My device is in English US, the region from Windows settings is the United States and no Finnish language pack nor keyboard layout is installed," a user explained the problem.
Stale weather information in News and Interests
The default view of the weather widget seems to base its information on both your location setting and system setting. However, we observed that the weather widget can show stale information after login.
In my case, it showed me that the sky is mostly cloudy, but that was not the case when I looked outside my window and compared the stats with other weather apps.
The web view is buggy
Windows 10's News and Interests feed is technically based on the same feed that powers your Windows Search.
Unfortunately, the web view has its own share of issues. For example, you can notice stutters while scrolling and the scroll bar is white in dark mode. It does not behave like the scroll bars in other windows apps where the scroll bar matches the theme of the app.
The scrolling is not smooth and feels laggy in general, and overall performance suffers another blow when you use your laptop/notebook in the battery preserving modes.
There's another bug where the feed stops working after sign in and displays a blank window, which can be fixed by restarting Windows Explorer.
Microsoft released the unpolished version of News and Interests
Microsoft is apparently aware of these issues and they fixed the bug where the "content of taskbar button would look blurry" and incorrect weather report in preview builds released earlier this year.
For some reasons, it appears that the rollout was rushed and the company decided to enable the unpolished version of News and Interests for everyone without addressing the critical bugs.