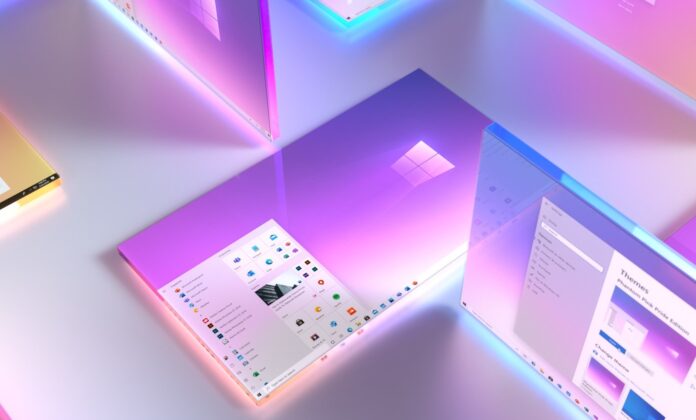 Windows 10 April 2021 update is now rolling out and a new patch is available for version 20H2, v2004 and v1909. April Patch Tuesday update comes with fixes for Blue Screen of Death errors caused by printers, performance issues and File Explorer's broken search bar.
Windows 10 April 2021 update also comes with security fixes for at least five zero-day security bugs and over 102 vulnerabilities. According to the release notes, Microsoft has marked 19 security issues as "critical", while 89 vulnerabilities are marked "important". This patch also fixes Microsoft Exchange issues reported by the NSA.
In addition to these security fixes, Windows 10's April 2021 update is also the first Patch Tuesday release to ship without Microsoft Edge Legacy. As you may already know, the legacy or UWP version of Edge has been discontinued and Microsoft is bundling the Chromium version instead.
To install the April 2021 cumulative updates, use these steps:
Open Windows Settings page.
Navigate to the Update & Security page.
Click on "Windows Update" and hit the check updates button.
Select "Download and install" but make sure optional updates are unchecked.
Restart your device.
Applying the monthly cumulative updates will change the build number and Windows Experience Pack, but the OS version will remain the same. In case you're on Windows 10 version 20H2, you'll be getting Build 19042.928.
The same patch is also heading to version 2004, but the build number is Build 19041.928. If you've already updated to version 21H1, you'll get Build 19043.928 instead.
Windows 10 April 2021 cumulative updates:
KB5001340 (Build 10240.18906) for version 1507.
KB5001347 (Build 14393.4350) for version 1607.
KB5001339 (Build 17134.2145) for version 1803.
KB5001342 (Build 17763.1879) for version 1809.
KB5001337 (Build 18363.1500) for version 1909.
KB5001330 (Build 19041.928 and 19042.928) for v2004 and 20H2.
Windows 10 April 2021 cumulative updates overview
April 2021 Patch Tuesday update doesn't come with any new features, but it includes plenty of security fixes and quality improvements.

According to the changelog, Microsoft has addressed numerous security issues, including a bug where Windows NTFS can be marked as dirty to corrupt the data when users try to reboot the computer and run chkdsk (Check Disk) command.
Build 19042.928 for Windows 10 version 20H2
As we noted at the outset, Windows 10 version 20H2 is getting upgraded to Build 19042.928 (KB5001330) with security fixes and improvements from the last optional patch.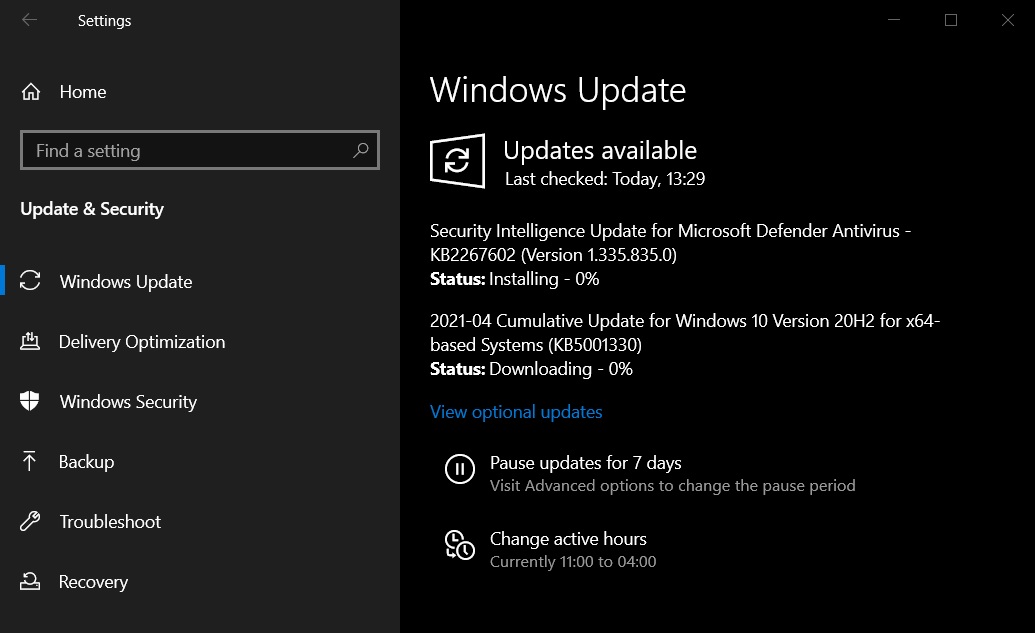 For example, Microsoft says it has fixed numerous issues with Explorer.exe.
As you may know already, the Explorer.exe process powers the taskbar, Action Center (notification area), and File Explorer.
In some cases, Explorer could start acting strangely or even hang due to high resources usage. You can always close and restart Windows Explorer, but restarting doesn't always work for everyone.
Thanks to the feedback provided by testers, Microsoft has identified and patched the root behind the Explorer.exe issues, and applying the April update should improve overall system performance.
Other fixes in this cumulative update:
Fixed broken search filters in File Explorer.
Improved security for Windows Components, Kernal, Windows Apps, and more.
Removed classic Microsoft Edge.
Windows 10 version 20H2 rollout status as of April 2021
Windows 10 version 1909 is approaching the end-of-service period and users are required to update to the most recent version of the OS. However, Windows 10 version 20H2 is still blocked on some computers, especially when you have certain audio drivers installed and it's not yet clear when the upgrade block will be lifted.
Microsoft will also start installing the October 2020 Update automatically if you don't update your supported device.
Build 18363.1500 for Windows 10 version 1909
If you still have Windows 10 version 1909 installed, there's a new patch for your device that will bump the OS to Build 18636.1500 (KB5001337). This release includes all fixes highlighted above for version 20H2/2004.
Microsoft Edge Legacy removed in April 2021 Patch Tuesday update
Last month, Microsoft dropped support for the original and EdgeHTML-based version of Edge. That version of Edge is now referred to as "Edge Legacy" and it has been superseded by a Chromium-based version, the open-source platform that also powers Google Chrome, Brave and other browsers.
With April 2021 Patch Tuesday release, Microsoft has removed the classic Edge and started bundling the Chromium version.
In addition to Microsoft Edge legacy, Microsoft is also trying to sunset Internet Explorer by redirecting users to Chromium Edge when they open popular websites, such as YouTube and Netflix.