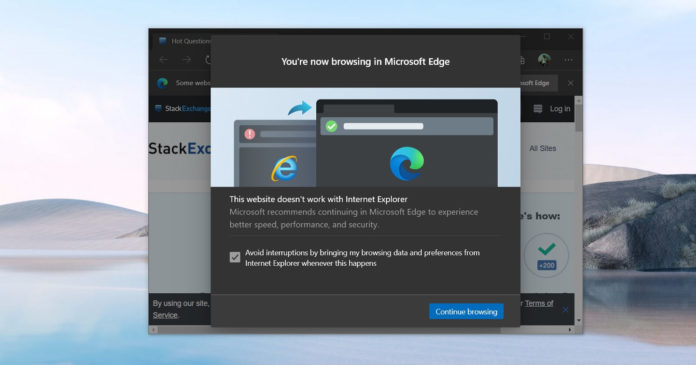 Microsoft really doesn't want you to use Internet Explorer to browse popular websites, such as YouTube, StackExchange, Instagram, Twitter, Disney Hotstar, and more. Starting this week, if you open these websites in Internet Explorer, you'll be redirected to Microsoft Edge 87.
This move could help improve the market share of the Chromium-based Edge browser, which was launched earlier this year. Microsoft believes that modern Edge offers better compatibility with these websites, and Internet Explorer's time is soon coming to an end.
Microsoft has compiled a list of more than one thousand sites and those sites will no longer work in Internet Explorer. If you attempt to open popular sites in Internet Explorer, you will get redirected to Edge and there's no way to go back to the legacy browser.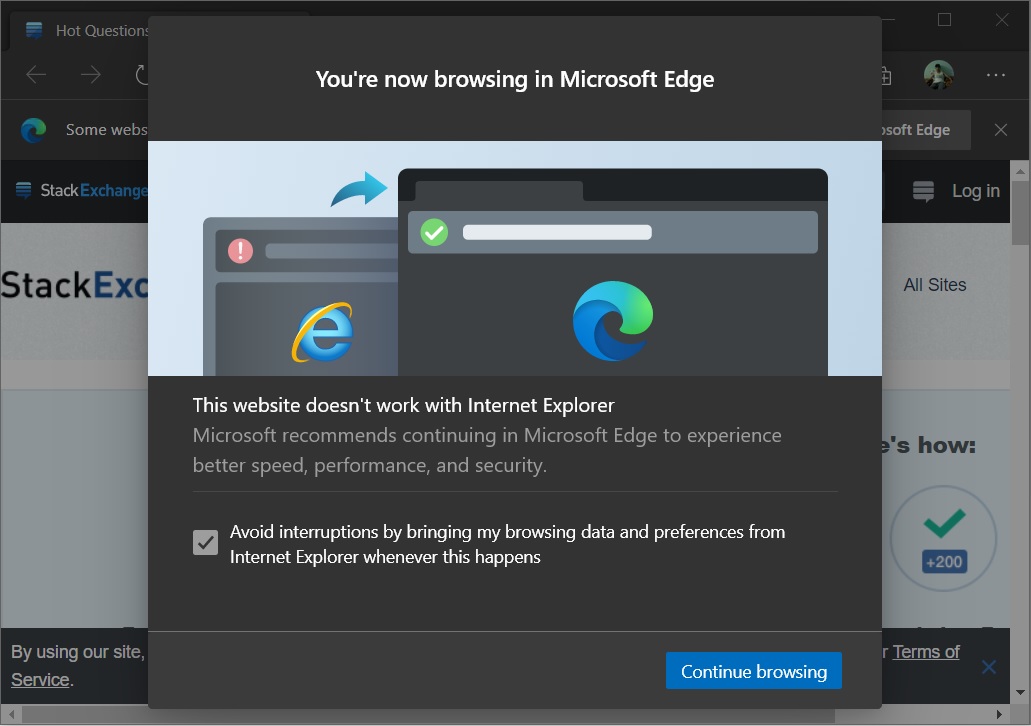 As you can see in the above screenshot, Microsoft Edge will display a pop-up notification when you get redirected from Internet Explorer. Microsoft is allowing users to enable 'Internet Explorer mode' in Edge if they want to use their legacy sites in the new browser.
Microsoft has also published new Group Policies to disable the forced redirect. Another way to avoid the redirect is not to have Microsoft Edge installed on your system, but this is not an effective workaround as the Edge browser will be added to your system again with future Windows updates.
Next year, Microsoft will officially drop support for Internet Explorer and Microsoft Edge (legacy), which means the company will no longer release patches for the browser.
If you don't use Internet Explorer but you have it installed or enabled for some reasons, you can turn it off by following these steps:
Open Settings
Click on 'Apps'
Under 'Apps & features', click on 'Optional feature'

Select Internet Explorer and click on 'Uninstall'.