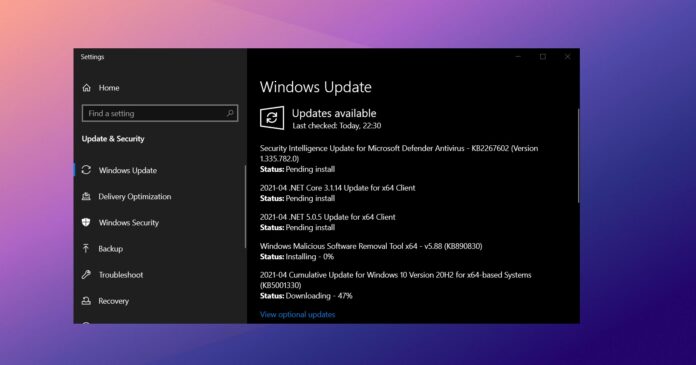 Microsoft has published the fourth Windows 10 security update of the year with a long list of bug fixes. The security update patch is rolling out via Windows Update and WSUS, but for advanced users, Microsoft has also published direct download links for Windows 10 KB5001330 offline installers.
KB5001330 is a security update and it will download automatically, but the installation depends on the active hours and Windows Update settings configured by you. For those on version 20H2, this update will advance the system to Windows 10 Build 19042.928 and improve File Explorer.
Your device will be getting the same set of bug fixes if you're using a year old version of Windows i.e version 2004 (May 2020 Update). However, the patch revision number would be different and the system will advance to Windows 10 Build 19041.928 instead.
On version 20H2, Microsoft says users will see the following cumulative update when they check for updates:
2021-04 Cumulative Update for Windows 10 Version 20H2 for x64-based Systems (KB5001330)
Download Links for Windows 10 KB5001330
Windows 10 KB5001330 Direct Download Links: 64-bit and 32-bit (x86).
To download the offline installer, simply visit the Microsoft Update Catalog and click on the "Download" button. Copy the .msu link and open the address in a new tab to start the download.
Windows 10 KB5001330 (Build 19042.928) Full Changelog
Key highlights:
Fixes Explorer.exe high resources usage.
Fixes security issues.
Fixes broken search bar in File Explorer.
Removes Microsoft Edge Legacy.
Fixes printing problems and Blue Screens.
What's fixed and improved in Windows 10 Build 19042.928
With April's Patch Tuesday, Microsoft is addressing problems with File Explorer and a serious issue that caused the Blue Screen of Death while printing.
For File Explorer, Microsoft is addressing a memory leak bug that could cause performance slowdowns. This fix was previously tested with Windows Insiders and those in the preview channel of the cumulative updates (i.e B and C monthly updates).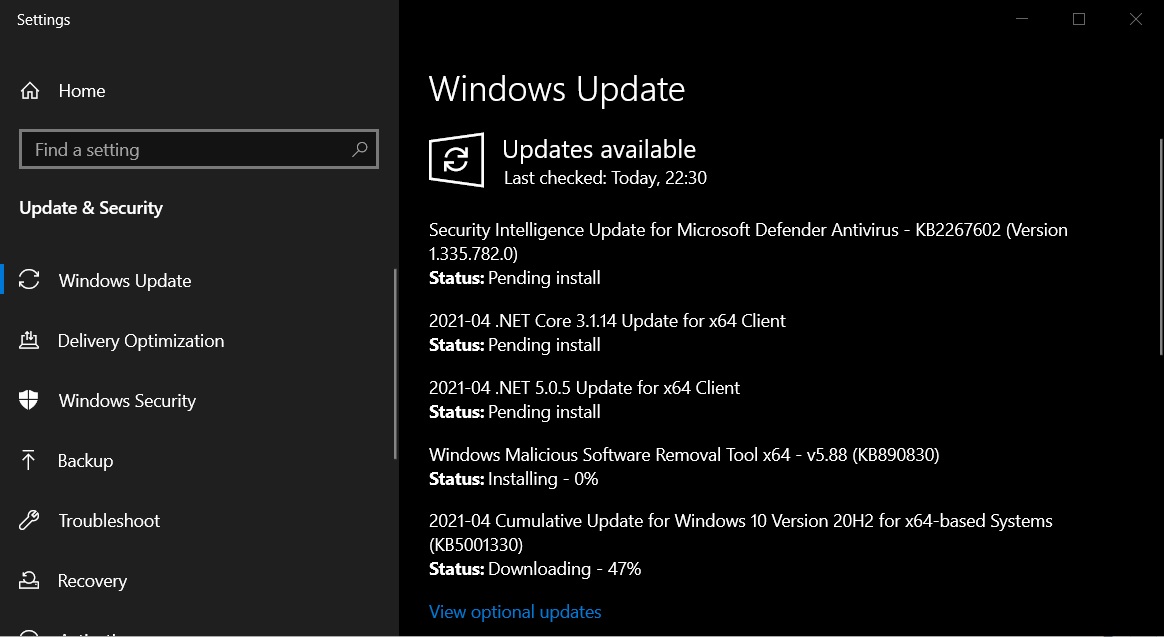 All these fixes are now included in this month's Patch Tuesday for Windows 10 version 20H2, version 2004 and older.
In addition to performance issues, Microsoft has addressed a critical issue that could cause problems with the search bar in Explorer. According to our tests, the search filters feature would get stuck on some devices when users attempt to filter results.
In some cases, users will see a dialogue box with a "Computing Filters" error, while others have reported that the File Explorer window stops responding entirely. It's worth noting that the issue occurs only when clicking on a column header to see a list of filters for date, type and size.
That's not all and there are other important changes in this patch.
Microsoft Edge Legacy is going away with Windows 10 Build 19042.928
Windows 10 Build 19042.928 will also remove the retired Microsoft Edge Legacy, according to a statement from the tech giant.
As you may be aware, the Chromium-based Edge browser is a significant upgrade over the original version. Chromium Edge is successful and it has already surpassed Firefox in browser market share.
With April 2021 patch, Microsoft Edge Legacy will finally stop working and users will be upgraded to the Chromium version. For those unaware, the "Edge Legacy" desktop app has already reached end-of-life on March 9, 2021, and it is no longer being maintained with security updates, though it will continue to work if you skip April 2021 Patch Tuesday.
If you are ready for the April update, you can download it by checking for updates in the Settings app or by visiting Microsoft Update Catalog.