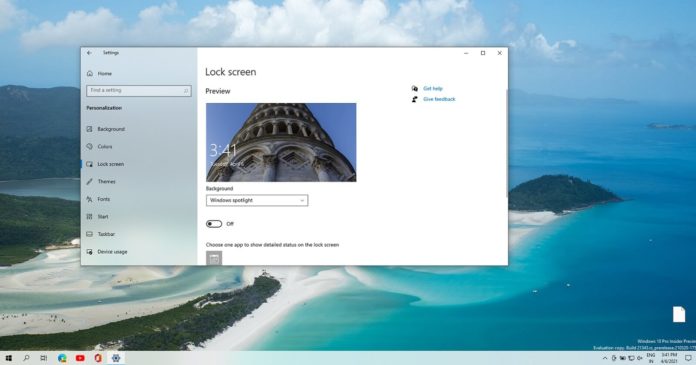 A few years ago, Microsoft added APIs for a feature called "Human presence", which is currently used by companies like Lenovo and Dell on their flagship laptops. As the name suggests, Human presence allows the operating system and hardware to detect user presence, and enhance security while maintaining ease of use.
With Windows 10 Sun Valley update, otherwise known as version 21H2, Microsoft is introducing native controls for Human Presence. Currently, you can only manage this feature using the app bundled by OEM, but this will change with the Sun Valley update, which will include Group Policy and Settings to manage Human Presence.
As shown in the screenshot below, Microsoft is working on three new settings for Windows 10 – Force instant lock, Force instant wake and Lock timeout.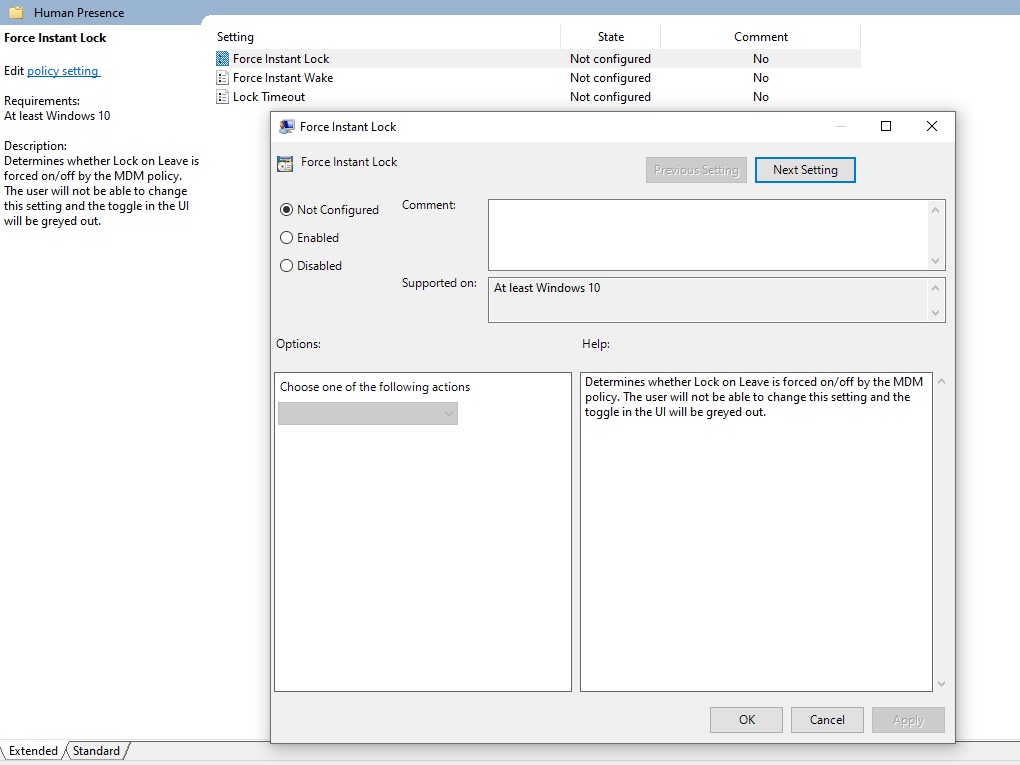 When the first option "Force instant lock" is enabled, Windows will automatically lock your computer when you're away from the screen. If you have the supported camera sensors, Windows 10 can sense when you're sitting or standing in front of it, and detect when you walk away from the computer.
The automatic lock is triggered when you're away from the computer for the specified timeout, such as 2 minutes, 30 seconds and 10 seconds. It can also detect distance – 1.2 meters, 2.5 feet, 0.6 meters or 1 foot – and lock your device automatically.
The second feature "instant wake" will enable touch-free logins when you sit down at your laptop.
As mentioned at the outset, human presence is not a new technology and settings are already offered with OEM software. With the Sun Valley update, Microsoft is bringing these options to the built-in Settings app and Group Policy editor, but the end effect remains the same.
In addition to these new features, Microsoft is also testing improvements for the taskbar and Action Center in the preview builds. The big user interface changes are currently expected to show up in June/July when the Sun Valley update will be finalized.