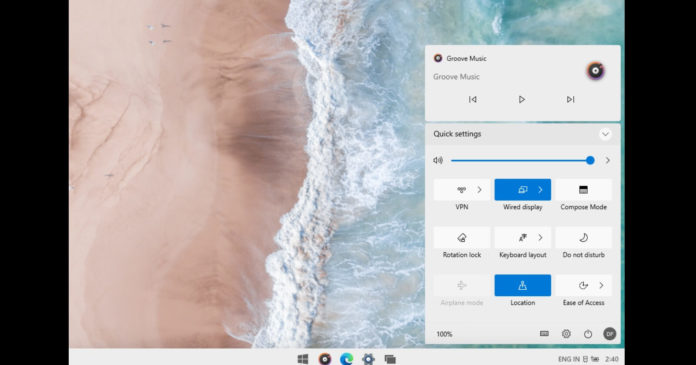 The leaked build of Windows 10X shows that the operating system will redesign the Action Center, Start Menu and Taskbar for single-screen PCs. On Windows 10X, Action Center has been specially crafted to power all form factors, including foldable, single-screen PCs and tablets.
The Action Center has been redesigned in a way that makes the current quick settings experience in Windows 10 seem outdated, but it's technically based on the same approach with a new interface.
As you can see in the below screenshot, you can still access the quick settings, such as Bluetooth, Wi-Fi, Settings, Network, Location, and other useful options.
The approach is unchanged, but there are some quality improvements. For example, the Action Center can now group notifications in their own dialog and expand in size as new alerts arrive.
Microsoft also appears to be testing a new music control that will appear whenever an app is playing media content (audio, video).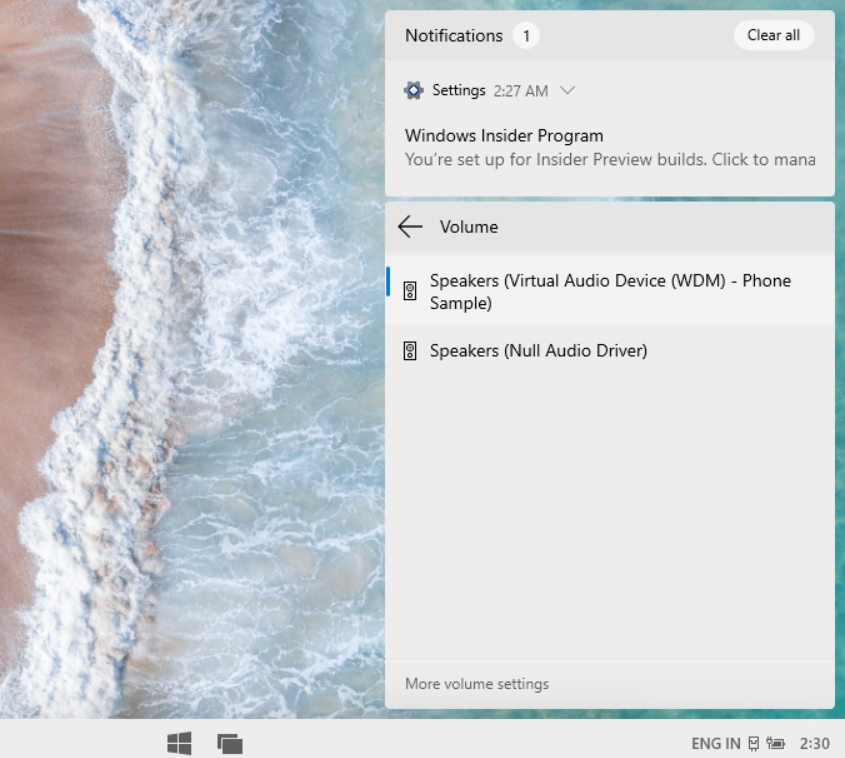 Of course, you can still right-click on the quick settings to customize the Action Center or you can also jump into the Settings app, and there's a "Clear all" button within the notifications panel.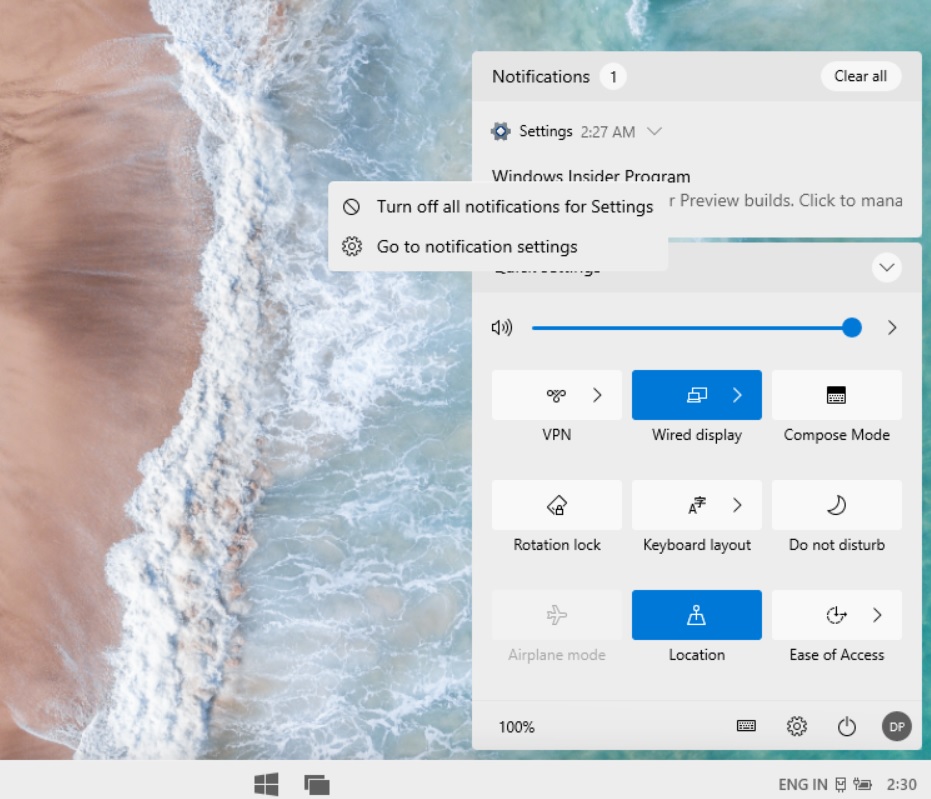 There's another important change too. Unlike Windows 10, the Action Center in Windows 10X also acts as your system tray, which means it will allow you to manage the power options and as well as the user profile.
In other words, Microsoft has removed the power options and system tray from their old places and added them to the Action Center.
Coming to Windows 10
It also seems like Windows 10 is about to get the modern Action Center from Windows 10X, possibly with the Sun Valley "version 21H2" update.
According to references spotted in the preview builds, Microsoft is exploring a similar redesign for the normal Windows 10 and it could be delivered later this year.