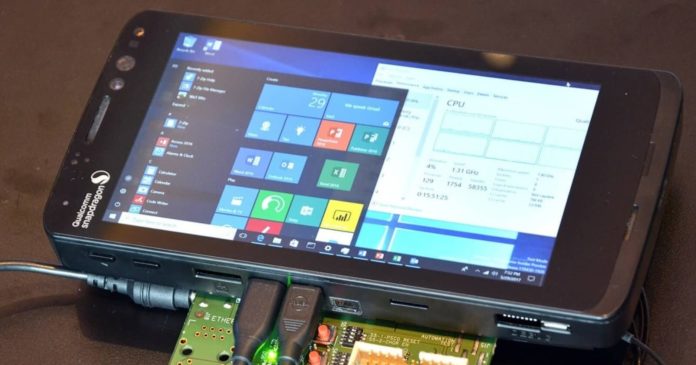 As you may recall, you can get full Windows 10 running on a Windows Phone (Lumia 950 or 950 XL) if you still have one. Windows 10 for ARM on phones is unstable and performance is terrible when compared Snapdragon PCs, but it's a fun project with cellular connectivity support and it can now run Adobe Photoshop.
Yesterday, Adobe published beta versions of Photoshop that run natively on Windows 10 devices with ARM chipset. Developers have now managed to install the full desktop version of Photoshop on a Lumia 950 XL and it surprisingly works very well considering it's a mobile form factor.
Previously, Photoshop software has only worked via emulation, but Adobe is now allowing users to run their software via Windows on Arm natively.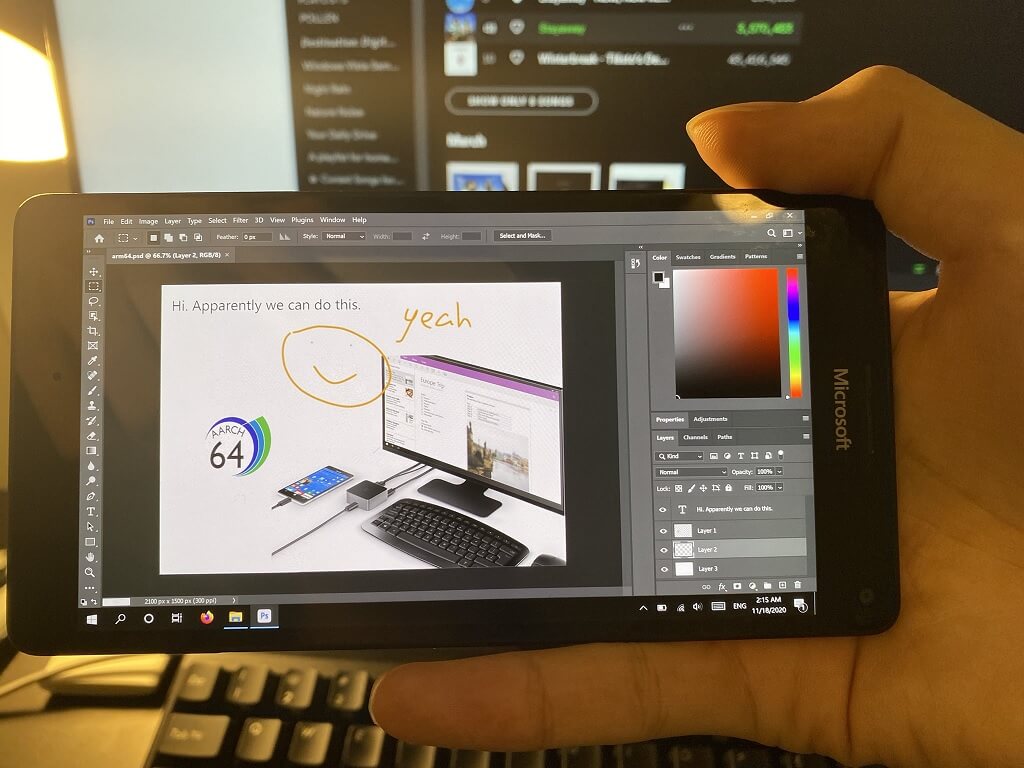 Photoshop apparently doesn't run that smoothly on an old Lumia phone, but it's a fun project and another proof that Windows Phones are versatile. This is also a piece of good news for anyone planning to invest in the latest Microsoft products based on Snapdragon chipset as it shows improvements in Windows 10 ARM platform.
Photoshop for Windows 10 on ARM currently has its own limitations. For example, users are currently unable to use advanced tools, such as healing brush and content-aware fill functionality. However, there are plans to improve support for Photoshop in Windows 10 for ARM and these improvements will also make their way to Lumia phones.
Windows 10 on ARM is also likely to get better when Microsoft will enable support for 64-bit apps emulation.
Microsoft has already confirmed that ARM-based devices running Windows 10 will have access to even more. Currently, Windows 10 on ARM supports 32-bit native ARM apps, 64-bit native ARM apps and only 32-bit Intel (x86) apps can be emulated. After the next feature update, it would be possible to run 64-bit Intel apps.