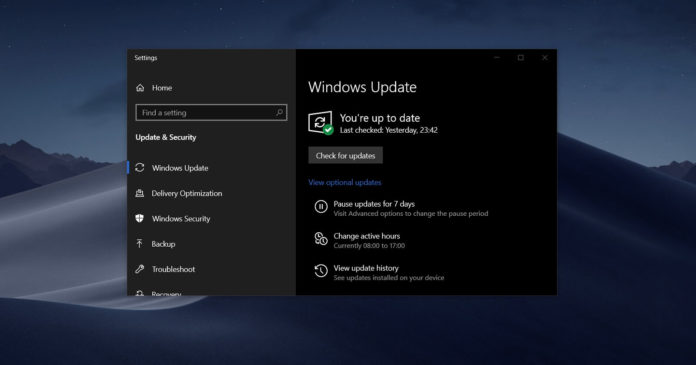 Microsoft now warns users of specific Windows 10 bugs and compatibility problems in support documents or community forums, but there's still room for improvements and Microsoft is aware.
After Microsoft released the May 2020 Update (version 2004), it highlighted at least 10 known issues in the release notes and the list was later updated with more information about additional blockers.
In 2018, Microsoft said that Windows 10 updates are often blocked because of different Windows and applications versions, multiple drivers and hardware configurations.
With the launch of every Windows 10 feature updates, Microsoft started applying upgrade blocks more often. Microsoft also changed how drivers are approved for Windows 10 and the tech giant started preventing devices with incompatible drivers from obtaining feature upgrades.
In 2020, Microsoft blocked devices from receiving feature updates frequently simply because it could. The whole experience would be better if Microsoft could easily inform users that uninstalling a particular app or removing the drivers will make updates possible.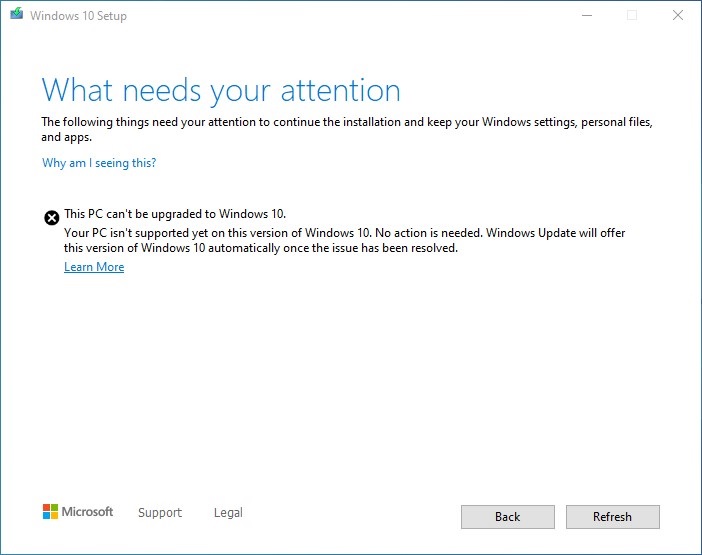 Microsoft has been promising to be more transparent about Windows 10 feature updates and the company is now internally considering an updated Windows Update page where users will be provided with more information when they see upgrade block message.
With more automated tests for different hardware and driver combinations based on artificial intelligence, Microsoft will first detect potential issues before the rollout of the feature updates.
After the issues are discovered, Microsoft will provide users with specific and actionable information when possible, so they can understand why their device has been blocked from receiving a feature update.
For example, if you're using older Nvidia or Intel drivers, you will see a notification with that specific information. Currently, if you have issues with drivers, Windows Update will tell you that your device is not ready without any specific or actionable information.
If this idea becomes a reality, Windows Update experience will finally get better on Windows 10, at least when you really want to install a feature update.