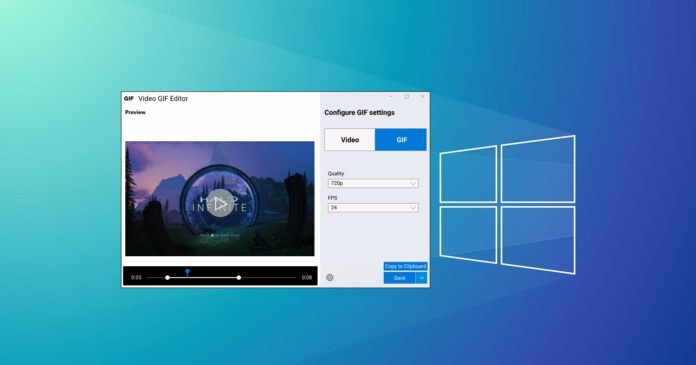 Windows 10 currently comes with built-in video recording tool that is part of the Xbox app and it works very well if you have to record a simple video of your actions in apps and games. To make video and GIF recording and editing easier for you, Microsoft is working on a new lightweight tool for Windows 10.
Screen recording is a feature Microsoft has been avoiding for a while on Windows 10. With a future PowerToys update, Microsoft is finally introducing a lightweight video and GIF recorder with a quick settings toggle and familiar user interface.
This new tool will allow you to create videos of your desktop and apps. In addition, you can also create GIF, but you won't be able to convert your videos to GIF, at least for now.
Likewise, Microsoft is also including an editing tool that will help you customize the quality and length of videos or GIFs.
Currently called "Video GIF Capture", this new tool is supposed to immediately start Windows 10's screen recorder when you press and hold Win + Shift + R. The recording feature is long overdue but was always possible using Xbox Game Bar and third-party tools.
It's also worth noting that Microsoft wants to create a simple and lightweight free recording tool, and there are no plans to introduce advanced features. Microsoft's native recording app will be an alternative to feature-heavy apps like ScreenToGIF and other apps.

Microsoft says the goal is to offer "efficient recording" experience with basic editing options. With the app, you can press Windows + Shift + R to darken your screen and pull up the video or GIF recording interface, which lets you draw a rectangular snip or a snip of the full screen.

Once you've selected the area, Windows app will begin recording the screen for video or GIF. Clicking on the pause button will take you directly to the app and from there you can edit the media content.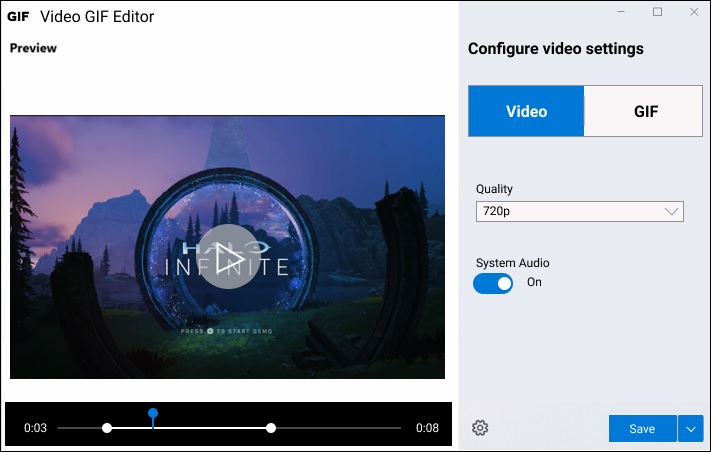 As you can see in the above screenshots, the experience similar to Windows 10's Snip and Sketch app.
Microsoft is planning to use a familiar interaction experience that looks like other Windows apps, such as Snip and Sketch, Xbox Game Bar, Photos, and more.
The project is still in early days of development and Microsoft is currently looking for feedback from PowerToys users, so we don't know when Microsoft's native video editing app will come to life.
In addition to a video editor, Microsoft is also testing a new PowerToys feature that will come handy if you use Microsoft Teams for your online classes and meetings.