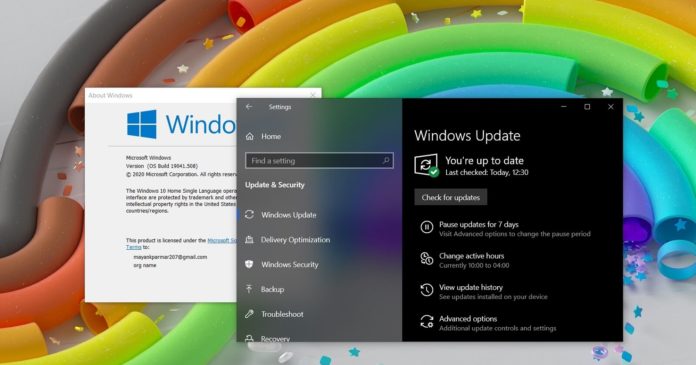 In the evening of September 18, Microsoft announced that Windows 10 October 2020 Update is being prepared for release. This is the first time Microsoft has publicly shared the fairly obvious name of the next feature update that's otherwise known as version 20H2.
Microsoft said that it believes Windows 10 Build 19042.508 is likely to be the final preview release that ships to non-Insiders, but we're sure that the build number that goes out to the general public next month might be different.
For example, if there are any last-minute bugs or security issues that Microsoft finds before the GA (general availability), the company could attempt to fix the issues with a new build, and a new preview build will again increase the build number.
That's why we have the 'Release Preview' channel. With Release Preview channel, Microsoft is able to fix both the update process and any last-minute show-stoppers critical bugs. This channel/ring is meant for testing the update, but anyone can use it to get Windows 10 October 2020 Update right now.

In this guide, we walk you through the steps to download and install October 2020 Update through the Insider program.
How to install Windows 10 October 2020 Update via Release Preview channel
To download and install Windows 10 October 2020 Update via the Insider program, use these steps:
Join the Windows Insider program and connect your Microsoft account.
Open Settings > Update & Security.
Click on "Windows Insider Program".

Select the "Get started" button.
Link your account using the same Microsoft account you've used for Insider program.

Select the "Release Preview Channel" under pick your Insider settings section.

Read and agree to the terms & conditions.
Click on "Restart Now" when prompted to get your PC in the channel. Microsoft says restart is required to get your PC ready for Release Preview channel.

After system reboot, open Settings > Updare & Security > Windows Insider program and verify your settings.
If it is "Release Preview Channel" under "Pick your Insider settings", head to the 'Check for updates' page.
Click on 'Check for updates'.

If you see the update highlighted in the page, click on "Download and install" to begin the installation.
Within the next 48 hours, October 2020 Update should become available for download on your computer.
Is it a good idea to get October 2020 Update now?
I've been using the October 2020 Update on my primary PC for more than one month and it's fairly stable, but it's also plagued with every issue that we've in Windows 10 May 2020 Update.
That's because the October 2020 Update is based on May 2020 Update and both versions will be serviced with same cumulative updates.
The only difference is an additional enablement package that gets added to Windows 10 version 2004 when you 'Check for updates'. This enablement package will simply enable new features, including the new Start Menu.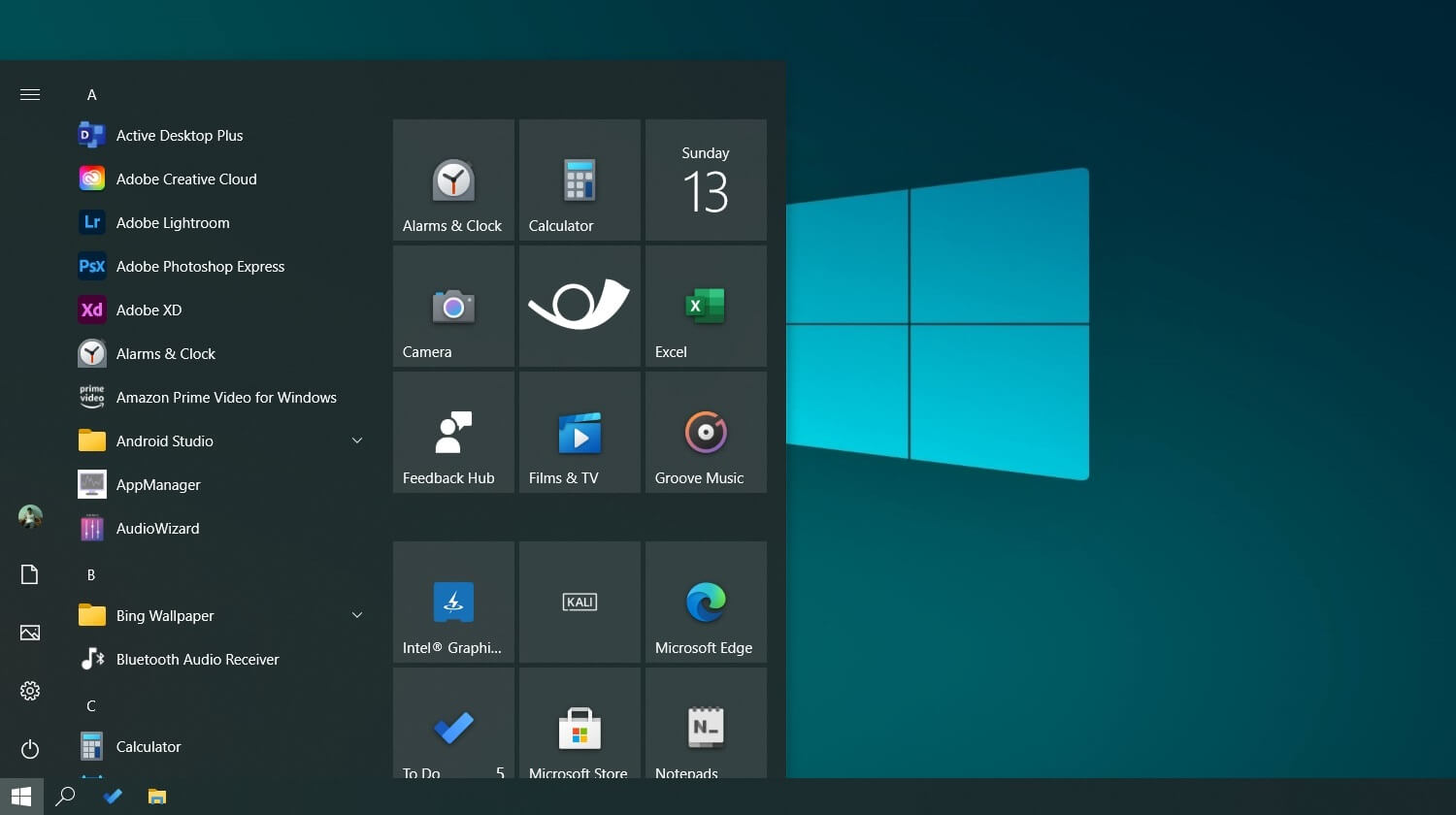 If you have had issues with Windows 10 version 2004, you should avoid the October 2020 Update until it's officially ready for your device. But if you really cannot wait for the new Start Menu, you've two options — get October 2020 Update now or unlock the new Start Menu in version 2004.
Microsoft hasn't clarified when the October 2020 Update will be released to non-Insiders, but it should begin rolling out by the third week of October.
Also, according to people familiar with the development, the October 2020 Update will also become ready to be installed by Microsoft employees if they wish.
It will begin rolling out to Microsoft employees automatically later this month or October before the update goes live for MSDN subscribers and then general consumers.