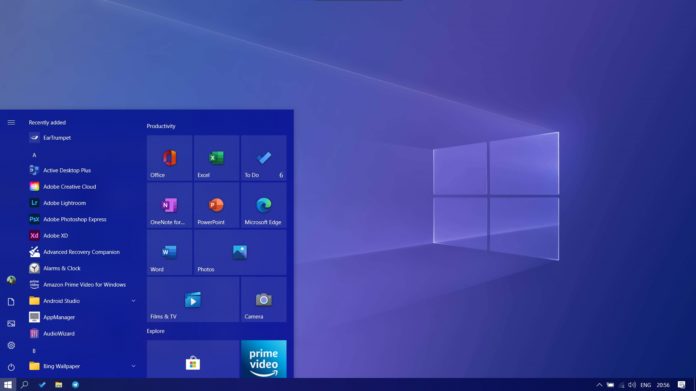 You can now begin enabling and configuring the new Start Menu in May 2020 Update for Windows 10, thanks to new optional update and Registry hack.
Windows 10's next update 20H2 is expected to be a service pack style upgrade and it's supposed to land later this year. Like Windows 10 November 2019 Update, Windows 10 20H2 is supposed to include a small, quick-to-install "master switch" that will activate the new features, including the new Start Menu.
Windows 10 20H2 is simply version 2004 but with a few additional features enabled. On systems running version 2004, this upcoming 20H2 update will be delivered as a small "enablement package" that takes only a few minutes to download and install.
When you install the enablement package of Windows 10 20H2 on Windows 10 May 2020 Update, it will increment the build number and enable the new features. That's all.
To make it all happen as intended, Microsoft recently shipped Windows 10 KB4568831 (Build 19041.423) optional update and it includes back-ported features such as the new Start Menu and updated Alt-Tab experience.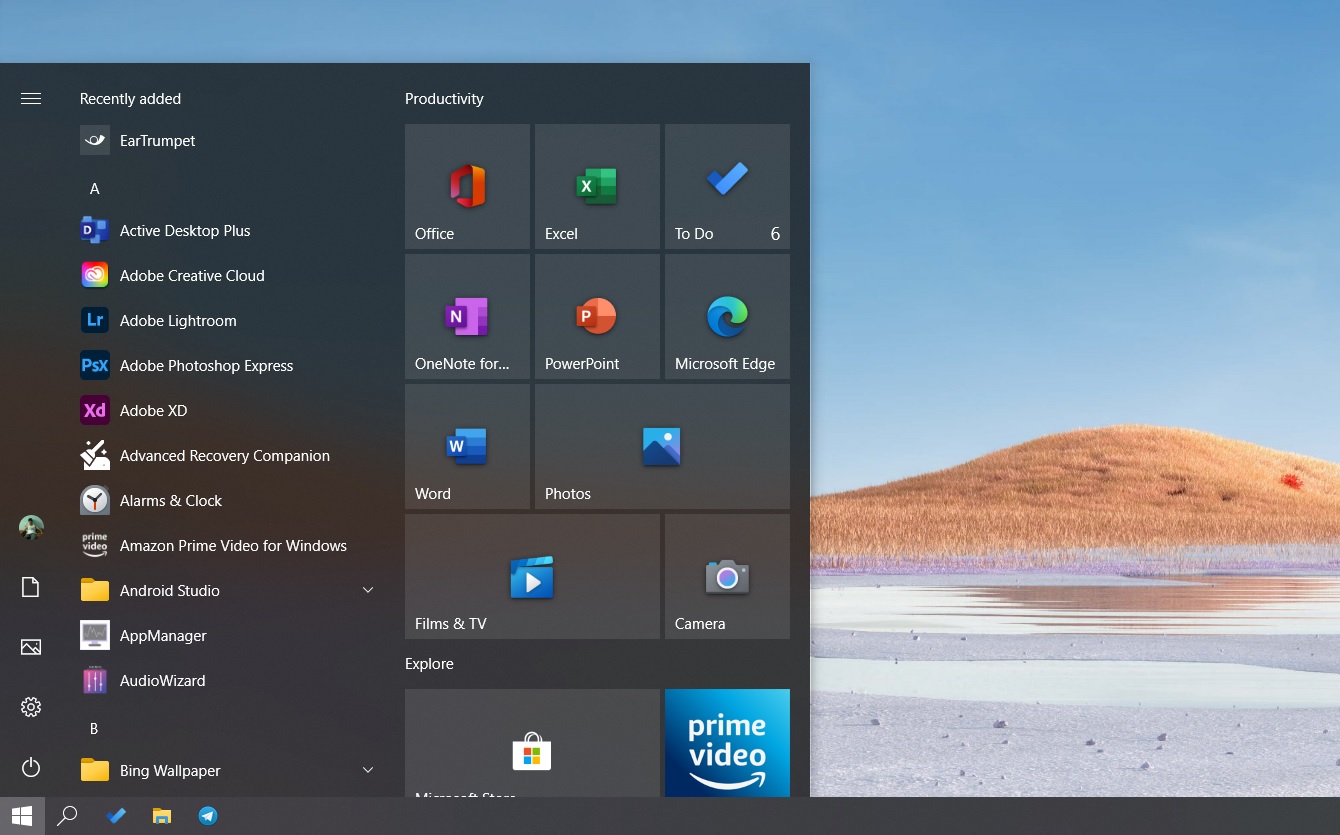 Windows 10 KB4568831 (Build 19041.423) carries the new Start Menu that has previously been tested in Insider preview builds, among a few other improvements, including new Alt-Tab experience and a new icon for the folders.
Windows 10 Start Menu redesign offers a more streamlined design by applying "a uniform, partially transparent background to the tiles".
The feature is apparently hidden, but you can force enable it. The only problem with this trick is that it involves Windows Registry, which is always a little risky.
Making the wrong change to Registry can make your system unstable, but if you follow the instructions carefully, you should be fine. If you've never used Registry before, consider backing up your Registry (and your Windows installation) before making changes.
It's also worth noting that this Registry hack will remove reference to 'version 2004' in System > About and Winver, but everything else should continue to function normally.
How to enable the new Start Menu in Windows 10 May 2020 Update
Open Windows Update > Check for updates > Optional updates and install Build 19041.423.
Open Notepad.
Paste the following content in Notepad

Windows Registry Editor Version 5.00

[HKEY_LOCAL_MACHINE\SYSTEM\CurrentControlSet\Control\FeatureManagement\Overrides\0\2093230218]
"EnabledState"=dword:00000002
"EnabledStateOptions"=dword:00000000

Save the Notepad file as 20H2.reg
Run the 20H2.reg and apply the registry changes.
Restart your system.
After the system reboot, you should now have the new Start menu. If you still don't see the new Start Menu, apply the Registry hack again and restart your device.
In addition, you'll also gain access to Windows 10's new Alt-Tab experience that includes tabs from Microsoft Edge.
To confirm, open Windows Search and look for "Choose Alt-Tab behavior for virtual desktops". In the Settings, you'll see a new option to configure Microsoft Edge tabs.
How to restore the old layout
If you want to go back to the old Start Menu layout, simply restore your Registry backup or manually delete the new entry in Registry.
To revert the changes that you just made, open Registry Editor and navigate to the following location:
HKEY_LOCAL_MACHINE\SYSTEM\CurrentControlSet\Control\FeatureManagement\Overrides\0\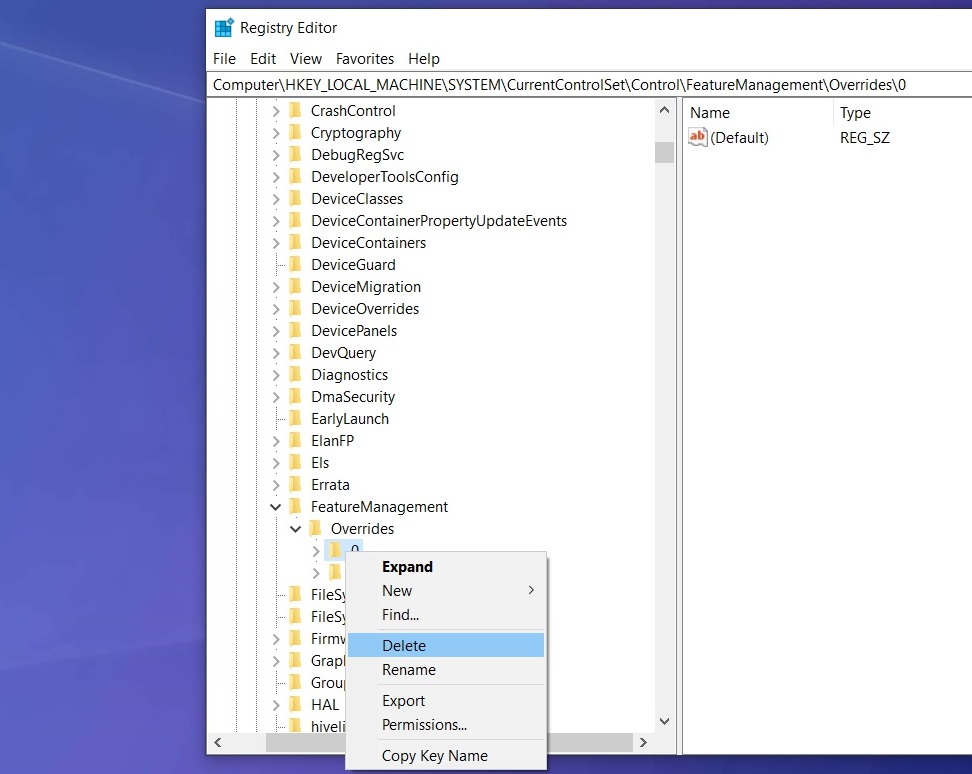 Delete the entry '0' and restart the system, and you can access the old Start menu again.