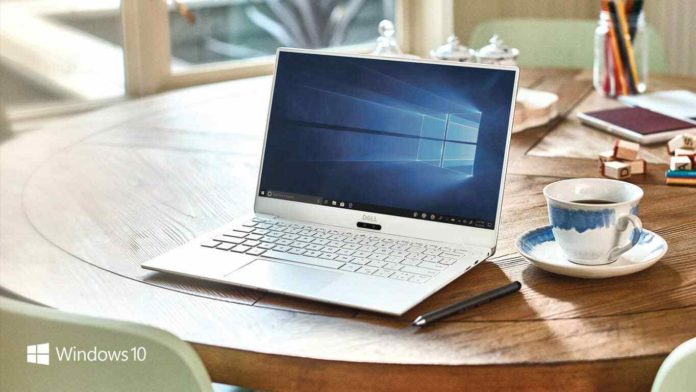 Windows 10 is based on a servicing model known as "Windows as a Service", (WAAS), which means the OS is updated frequently with fixes and features. Windows 10 receives mandatory quality updates (popularly referred to as "cumulative updates") on the second Tuesday of every month.
This month's Patch Tuesday update is now available with notable improvements, including fixes for the File Explorer and Storage Spaces.
As usual, every supported version of Windows is getting an update today with security and other fixes. For consumers, Microsoft is currently supporting Windows 10 version 1809, 1903, 1909, and 2004.
Windows 10 August 2020 cumulative updates:
KB4571692 (Build 10240.18666) for version 1507.
KB4571694 (Build 14393.3866) for version 1607.
KB4571689 (Build 15063.2467) for version 1703.
KB4571741 (Build 16299.2045) for version 1709.
KB4571709 (Build 17134.1667) for version 1803.
KB4565349 (Build 17763.1397) for version 1809.
KB4565351 (Build 18362.1016 or Build 18363.1016) for version 1903 or 1909.
KB4566782 (Build 19041.450) for version 2004.
Build 19041.450 for Windows 10 May 2020 Update
If you're on Windows 10 version 2004, you're going to get KB4566782 when you check for updates today. This patch bumps the build number to 19041.450. For those who have already upgraded to Windows 10 version 20H2, you'll be getting Build 19042.450 instead.
The update appears to fix issues with File Explorer, Storage Spaces, Bluetooth, printing, variable refresh rate feature, and printing service.
Fixes included in this patch will also allow Microsoft to expand the rollout of Windows 10 May 2020 Update (version 2004) later this week.
Current status of Windows 10 May 2020 Update
Based on the fixes included in August 2020 cumulative update, here's the current status of Windows 10 version 2004:
Fixes an issue where the variable refresh rate doesn't work on devices with Intel GPU – Upgrade block lifts in mid-August.
Fixes an issue with older drivers for Nvidia display adapters (GPU) – Upgrade block lifts in mid-August.
Fixes an issue with Bluetooth connections – Upgrade block lifts in mid-August.
Microsoft says it will expand the rollout of the May 2020 Update to include more configurations by the mid-August. If you're still using an older version of Windows 10, you should be getting the upgrade to Windows 10 version 2004 in the coming days if there are no other safeguards applied to your device.
At the moment, Microsoft is investigating the following known issues in Windows 10 version 2004:
Update and system boot problems when aksfridge.sys or aksdf.sys is present.
Problems with Conexant ISST audio drivers and Conexant audio drivers.
Issues when dragging with the mouse in apps if you use IME.
Unfortunately, Drive Optimize tool (aka Disk Defragmenter) remains awfully buggy in Windows 10 version 2004.
The Drive Optimize tool, which typically operates in the background, is still failing to log the status and history of its drive scans. As a result, Windows could incorrectly warn you that your storage drive is unoptimized and attempt to run automatic scans on every reboot.
Build 18363.1016 and Build 18362.1016 for Windows 10 version 1909 or 1903
Microsoft has released KB4565351 for both Windows 10 version 1909 and version 1903. If you're on version 1909, you'll get Build 18363.1016. Likewise, if you're on version 1903, Microsoft says you'll be getting Build 18362.1016 with identical fixes.
As per the changelog, the patch only comes with general security fixes.
Build 17763.1397 for Windows 10 version 1709
If you're still stuck with Windows 10 version 1709 (October 2018 Update), you'll get KB4565349, which advances the system to Build 17763.1397 with security fixes.
As always, you can download and install the updates by following these steps:
Open Settings.
Navigate to Updates & Security.
Click on 'Check for updates'.
Click on 'Download and install now' if asked.
Reboot.