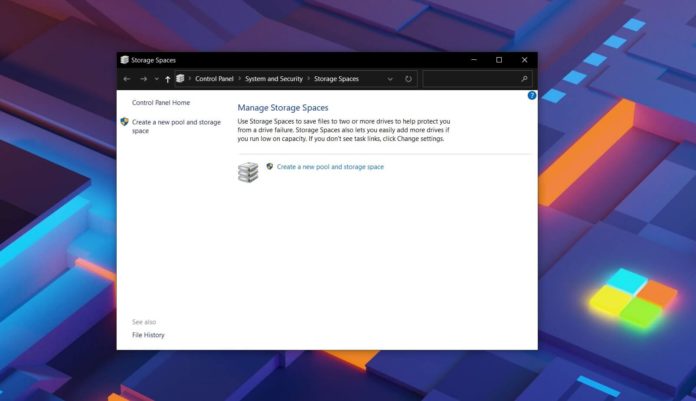 The Windows 10 May 2020 Update is being rolled out in phases and Microsoft has limited the availability to devices running Windows 10 versions 1903 and 1909 with compatible drivers and hardware.
Windows 10 version 2004 is only available for those who seek the update via Windows Update. A number of issues associated with the Windows 10 May 2020 Update were recently acknowledged by Microsoft and PC makers such as Lenovo.
It doesn't necessarily mean that Microsoft won't let you update and you can always force it with Creation Tool and May 2020 Update ISO images, but Microsoft recommends against it.
It appears that Microsoft has shipped Windows 10 May 2020 Update with a few undocumented issues, including a bug that breaks down Storage Spaces on some configurations.
Storage Spaces
Windows 10 comes with a feature called 'Storage Spaces', which can protect your data from storage issues and drive failures. Storage Spaces allows users to group drives together into a "storage pool" and it would store extra copies of your data to keep your data safe when your drives fail.

Windows 10 May 2020 Update reportedly breaks down some elements of the Storage Spaces, according to multiple user reports.
Multiple users noted in the Feedback Hub that they cannot create new Storage Space and the following error message is displayed:
Cannot create new Storage Space. Error (0x00000057): The parameter is incorrect.
The graphical interface for managing Storage Spaces in Windows 10 version 2004 fails when creating a storage pool with another error "Can't prepare drives – the parameter is incorrect".
Despite this, it looks like you can still create the storage poll with PowerShell using the same disks, which suggests that the problem lies within the Control Panel UI.
Others note that May 2020 Update is corrupting parity storage spaces drives:
"My 20 TB parity storage space shows up now as raw, no accessible files. Storage Spaces tool and Powershell show it as healthy, containing data. Looks like the ReFS partition has been corrupted, and I may have to fork out cash on recovery software and some external drives to copy files to so I can rebuild."
"I started noticing corrupt photos I keep on my parity storage space in the last week. No errors in chkdsk though. Luckily I've been able to restore the images from backup and the corrupt versions haven't been synched back to OneDrive," another user added.
Windows 10's parity space allows you to maintain a single copy of data when you have Storage Spaces enabled. This lets you have more space, which is an ideal solution for data archival and you'll be protected if a drive fails.
Defrag Tool (Drive Optimizer)
Another bug in Windows 10 May 2020 Update appears to have broken built-in Defrag tool (Drive Optimizer), which run maintenance tasks on a hard drive to boost performance.
The same tool also allows you to defrag the hard drives to ensure they are running smoothly.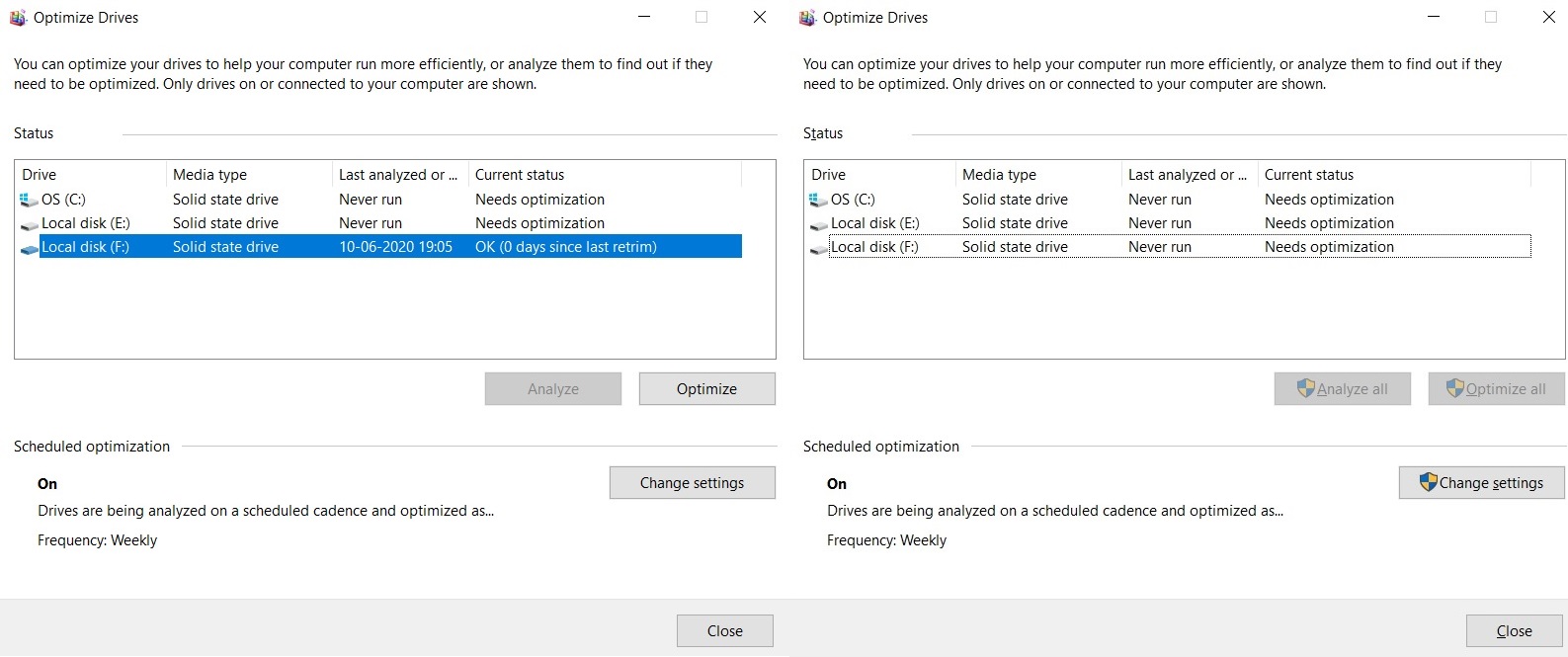 Starting with Windows 10 May 2020 Update, Optimize Drive tool is not recording the dates of the last manual or automatic scan, which could cause other issues. For example, the tool will warn you that your drivers are unoptimized and you need to run a scan but the tool is still doing its job.
Fortunately, Microsoft appears to be aware of the issues with Defrag tool and a fix will be deployed soon.
Windows Media Player
According to reports, May 2020 Update also breaks down Windows Media Player's Visualizations feature.
The colours and patterns that move automatically when you play music in Windows Media Player are no longer working after the May 2020 Update.