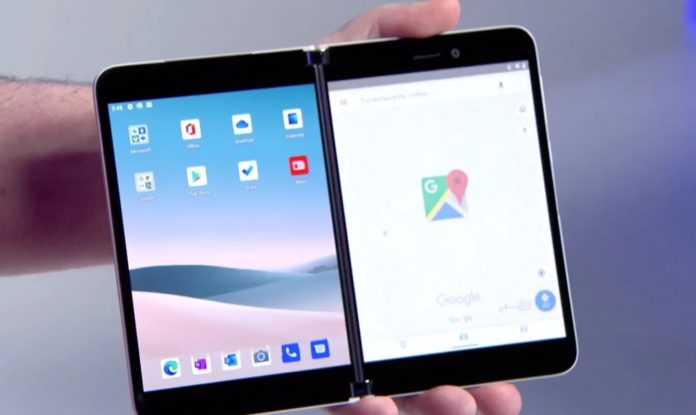 Microsoft is planning to launch the Surface Duo soon and the "phablet device" has already surfaced in Federal Communication Commission (FCC) and Bluetooth SIG certification listings in the United States.
All products must pass through the FCC before they are released to the public in the US, and these types of listings usually appear online a few weeks before the launch of the device.
Surface Duo, which was first unveiled at a press event in New York City last year, will ship with Android 10 and Microsoft Launcher. In addition, Microsoft has also optimized all necessary first-party apps, including OneNote, Microsoft Edge, Outlook, and Office, to utilize the dual-screen capability of the device.
Microsoft is now looking for 'Senior Software Development Engineer' to work on Android apps and ecosystem for the Surface Duo. The job listing says that the employee will work with the current team to "create and build" innovative Android apps showcasing the dual-screen experience of Surface Duo.
Microsoft is also working on a "software roadmap" to follow Android ecosystem evolution and push new mobile innovations and technologies.
In addition, the engineer is required to optimize the app experience across the stack and collaborate with other Android SW Engineering teams.
According to earlier reports, Surface Duo comes with Qualcomm Snapdragon 855 processor, 6GB of RAM, and up to 256GB of storage. The dual-screen phone features two 5.6-inch displays and it's also reported to have a 3,640mAh battery.
In addition, there will be a SIM-card slot for 4G and the Surface Duo is also heading to AT&T in the US. Data connectivity and charging will be delivered via USB-C, but Microsoft will not offer support for wireless charging.
Rumours and FCC filings indicate that Surface Duo will launch in the coming days.