Microsoft's upcoming Surface Duo was announced last year and key specifications were leaked in May. Today, the dual-screen Surface Duo with Bluetooth and Wi-Fi passed through the FCC in the latest step toward launch.
Earlier today, FCC published documents for a Microsoft "phablet device" under model number 1930. According to the listing, the dual-screen device supports LTE (4G), Bluetooth, and 802.11ac WiFi.
The FCC document does not show the Surface Duo as approved for the NFC because SAR testing is not required. Also, in one document, a section "wireless technologies" makes mention of NFC and Bluetooth.
Besides the FCC docs, there is nothing else to glean from these filings at the moment, but it does confirm that Surface Duo could be heading to the stores near you soon.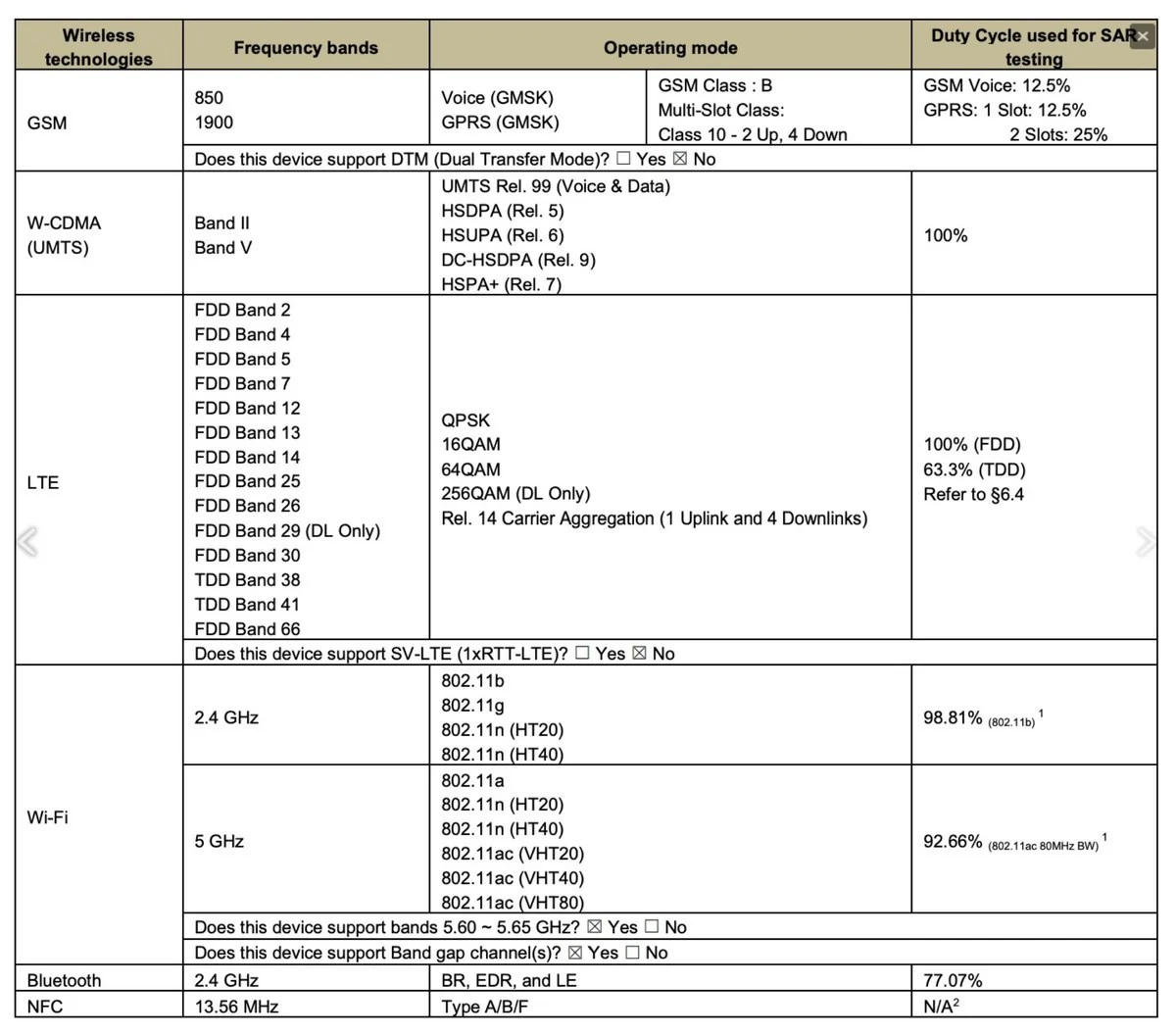 It's worth noting that Surface Duo hardware was finalized in 2019 and a lot of the work for Duo's software is already done.
It runs Android 10 out of the box, but Microsoft will roll out Android 11 shortly after Surface Duo's unveiling later this summer. On top of Android 11, there is a custom launcher from Microsoft and it also supports gestures.
Surface Duo will ship with Qualcomm's Snapdragon 855 processor and there'll be at least 6GB of RAM and 64GB of storage to ensure Surface Duo withstands a heavy multitasking workload.
Microsoft plans to sell Surface Duo in the following three configurations:
6GB RAM and 64GB storage.
6GB RAM and 128GB storage.
6GB RAM and 256GB storage.
Additionally, the Surface Duo lacks a microSD card slot.
The device comes with 11-megapixel front-facing camera and there's one USB-C port on the bottom for charging the 3460mAh battery. Microsoft has also included a fingerprint scanner somewhere on the Surface Duo.
Surface Duo will skip wireless charging and pricing remains unconfirmed.