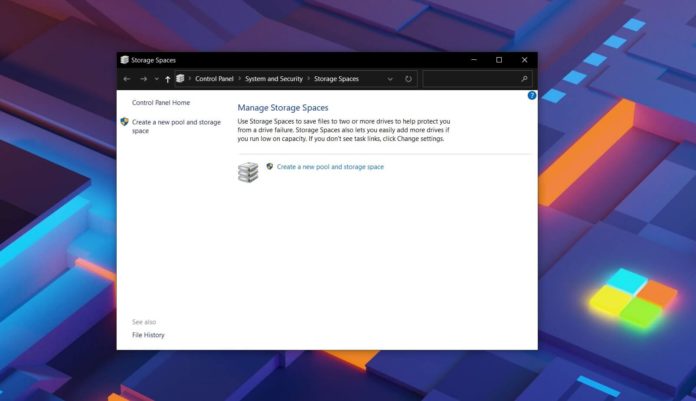 Microsoft hasn't rolled out Windows 10 May 2020 update to all systems yet. This is because several issues caused Microsoft to implement compatibility holds that will block the update from appearing on systems until a fix is found.
In recent months, we've seen bad news about how updates are have brought back the critical problems, including Blue Screen of Death and driver failures. As a result, Microsoft started blocking a wide range of devices from receiving the major update.
Microsoft displays a vague and unhelpful message to affected Windows users. Now, Microsoft has offered more clarity on another upgrade block in an update to the support documentation.
Microsoft is blocking the Windows 10 May 2020 Update, also known as Windows 10 version 2004, on a suite of devices using Storage Spaces after the update started causing a whole load of problems and data corruption for some people.
The new upgrade block was quietly announced in an update to the documentation on July 1 and spotted by us earlier today. According to the documentation, Windows 10's May 2020 Update is being blocked on devices that use Parity feature of Storage Spaces.
If you check for updates in Windows Update, you are likely to see the traditional error message. If you use the Update Assistant tool to download and install Windows 10 version 2004, you might receive an error message stating that "this PC can't upgrade to Windows 10".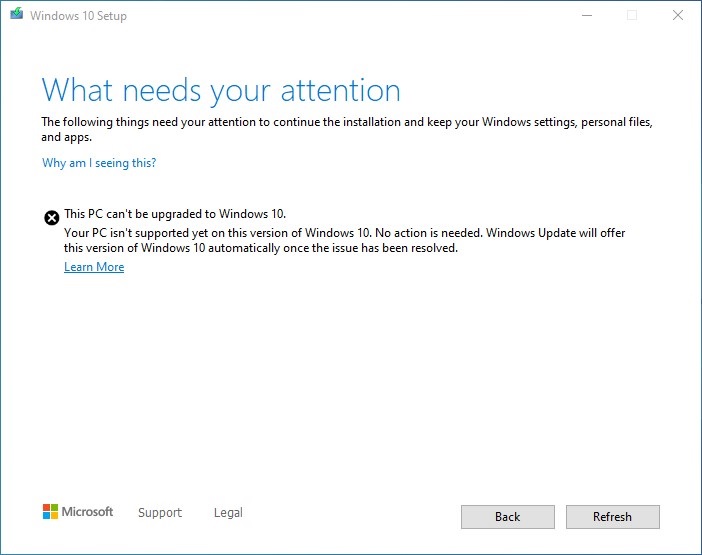 "This PC can't upgrade to Windows 10. Your PC isn't supported yet on this version of Windows 10. No action is needed. Windows Update will offer this version of Windows 10 automatically once the issue has been resolved," the warning reads.
Microsoft previously confirmed that users might have issues using or accessing their Storage Spaces after updating to Windows 10 version 2004.
According to Microsoft's documentation, the Windows engineering team is currently investigating the known issue and a fix could be deployed soon. Other problems with May 2020 Update include Blue Screen of Death, refresh rate issues in gaming on desktops with IGPU, and problems with Bluetooth or Audio connectivity.