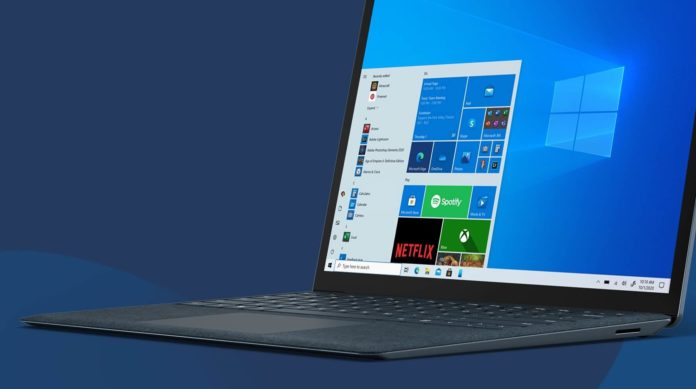 Windows 10 version 2004, also known as the May 2020 Update, recently started rolling out to mainstream users who manually check for updates through the Settings app. While May 2020 Update is available, that doesn't mean all devices including Microsoft Surface will be able to download it.
Microsoft says that the feature update is being rolled out in stages and it won't show up for everyone. This is because some devices don't have the drivers necessary to upgrade to May 2020 Update.
Starting May 29, 2020, Microsoft has started notifying users when they can't upgrade their system to Windows 10 version 2004, which was released to consumers on May 27, 2020.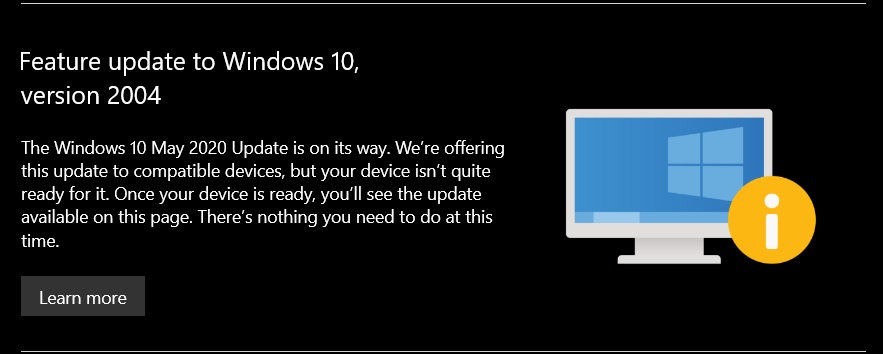 If you manually check for updates on an unsupported device, you'll receive the following message:
"The Windows 10 May 2020 Update is on its way. We're offering this update to compatible devices, but your device isn't quite ready for it. Once your device is ready, you'll see the update available on this page. There's nothing you need to do at this time."
This is a little but useful information as many users have previously expressed concerns regarding the Windows Update's vague message that simply states the PC is 'up to date'.
Anonymous Microsoft workers told us that this is part of the company's efforts to improve the transparency of the Windows Update. If you have an unsupported device, you'll receive a clearer message when your device is currently unable to receive the May 2020 Update (version 2004).
On May 27, Microsoft announced that it has started rolling out the new feature updates to consumers using machine learning. People with compatible systems, newer hardware and Surface products were prompted to install the update by May 28, but those with incompatible systems were left with "your device is up to date" message.
Yesterday, Microsoft finally decided to give people more information as to why they can't install the update.
While Windows Update process hasn't been very smooth over the last few years, Microsoft is said to be working on necessary changes to offer a better experience. For example, we've recently learned from sources that Microsoft could announce Windows 10X-like Windows Update mechanism next year.
With the help of improvements and clearer communication with the consumers, Windows Update will hopefully be improved in the coming years.